Compare hotels in Jumeirah Beach, Dubai
Located on the beautiful coast just north of the eternally impressive Palm Jumeirah, the iconic sands of Jumeirah Beach are one of the most popular features of the city.
Key points
Booking up early can help you gain an early-bird rate that could be lower than the same booking later on
A last-minute booking for Dubai could be equally worthwhile if you're opportunistic and keep a keen eye on availability
Comparing Jumeirah Beach hotels can shave money off the overall cost of your holiday instantly, while it can also highlight great venues you may not be aware of
With sun, sea and sand aplenty, the bordering residential area of Jumeirah is naturally a hotbed for tourism and a magnet for beach lovers the world over.
Without further ado, let's turn up the heat and step onto the pearly white sands of the sun-kissed hotels on Jumeirah Beach.
What are the best Jumeirah Beach hotels?
While there are several hotels and resorts scattered along the coast of Jumeirah, there are a few resorts that habitually crop up as firm favourites among the visitors. These range from the lavish and brash to the humble and quaint (believe it or not).
With too many to list, we've cherry picked three of the very best – albeit very different – hotels to help give you a taste of what's on offer.
Burj Al Arab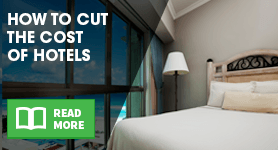 When it comes to hotels at Jumeirah Beach, one resort stands tall above all others – quite literally. The towering shark fin of Burj Al Arab is as much a focal landmark as it is a hotel, and residence here is an instant symbol of status.
The sail-shaped shadow cast by the monumental monument is suitably grand. The sheer scale of the Brobdingnagian building sets the bar fittingly high, with its unashamed splendour evident for all to see from miles around.
In keeping with the theme of 'bigger is better', the Burj Al Arab reflects this in its service. With private reception on each floor, terrace top pools and its own beach, it's no wonder that this spectacular residence has been repeatedly voted the world's most luxurious hotel.
Not lavish enough for you? How about the option of personal butler service, chauffeur-driven Rolls-Royce Phantoms and helicopter transport? The unbridled extravagance on hand at this iconic venue is truly unmatched, earning the hotel an impressive yet deserved seven stars.
Simply put, the Burj Al Arab doesn't just exude opulence, it screams it at a pitch that could rival an eruption at Krakatoa.
Jumeirah Beach Hotel
If this month's rainy day fund won't quite stretch to the decadent levels of butlers and helicopters, there's another option that's considerably more affordable at just a stone's throw away.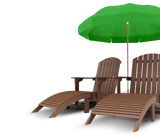 At roughly a third of the price, the Jumeirah Beach Hotel is a worthy second best and, for many, a more realistic option financially. However, the smaller price tag doesn't mean you lose too much in terms of service. Okay, so you won't be treated to caviar in a chauffeur-driven Roller, but you'll still get five-star service that is hard to beat.
One of Dubai's original beach resorts, the Jumeirah Beach Hotel boasts its own waterpark attached to the hotel, a feature reflected in its own unique wave-like architecture. The seaside ambience continues throughout, with each room designed to be sea facing. Meanwhile, there are six swimming pools on hand and a kilometre of private beach to explore.
A great venue for the whole family, the folks at JBH have thought of everything to make your stay a memorable one – from the 21 restaurants and bars to choose from to the free ice lollies handed out poolside.
Jumeirah Al Naseem
A step down on the grandeur scale, the low-rise Jumeirah Al Naseem is a welcome alternative. Immediately different by its contrasting humility, this venue is refreshingly more down to earth than its competition. The Emirati excesses of its sister hotels nearby are replaced by laid-back tranquillity within a contemporary yet naturalistic environment.
Of course, sea views are a prominent part of the hotel experience, as are watery gardens that stretch across the front of the resort. There are three pools to choose from, laced with arching palms, while the beach is just a few steps away, should you crave that familiar sandy sensation.
A fairly new hotel on the Jumeirah landscape, the Jumeirah Al Naseem has become a welcome part of the overall beachfront family, offering use of the facilities of the wider resort as part of its package. This includes complimentary meals at over 40 participating restaurants in the surrounding area, allowing for unprecedented dining variety during your stay.
With less emphasis on grandeur and more focus on the environmental experience, the people of Jumeirah Al Naseem described themselves perfectly when they dubbed the hotel "reassuringly familiar and refreshingly different".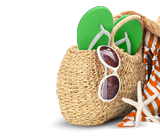 Getting a great deal on hotels in Jumeirah Beach
If you're planning an excursion to Jumeirah Beach, chances are that you're well aware of the costs involved in such a trip. Dubai is renowned for its grand opulence and price tags that match. Suffice to say, a weekend in Barry Island this is not.
However, that doesn't mean you have to fall at the first hurdle and throw in the towel without putting up some form of frugal fight. There are a few tactics you can employ that will increase your chances in bagging a bargain, even if it's only a minor saving.
When it comes to finding great deals on hotels, planning ahead can be a real money saver. Booking up in advance can translate into advanced savings in the form of an early-bird rate that's notably cheaper than the same booking later on. If you know when and where you want to go, the sooner you secure your spot, the better.
On the flip-side of the coin, waiting until the eleventh hour can be equally economical, if not more so. Hotels often offer reduced rates if unsold rooms are still left unfilled when a date is nearing, so a last-minute booking could see you capitalise on desperation deals. A keen eye on room availability could see hotelier hell translate into one impressed guest.
One final way to help drive the price down to a more affordable number is the tried and tested comparison site route. Whether you're an early bird or a late booker, doing your hotel search through GoCompare can help shave off that extra bit of expense in an instant. Better still, it can also help highlight additional venue options you might have overlooked.
By Martyn Grant