Need a place to stay? Find cheap hotels in Krakow
Whether you're after a cheap place to kip, or longing for the lap of luxury, you can use our info on the hotels of Krakow to help you find the right place to stay.
Key points
There are hotels dotted all over Krakow, especially in the centre and the Old Town
Prices vary on when you book as much as how luxurious the hotel is
You can find the usual chain hotels, but there are plenty of more authentic independent hotels in the city
Twinned with Edinburgh, Scotland, and Gothenburg, Sweden, Krakow is full of history, culture and fascinating things to do. So, now we've whetted your appetite to take a holiday there, you'll need a good hotel to stay in – and we can dish out some piping hot options here too. How? By helping you compare hotels and make the right choice for your budget and needs.
The following hotels and rough prices were correct in May 2018.
Hotels in Krakow
Krakow is one of the oldest cities in Poland, a UNESCO City of Literature, and was named European Capital of Culture in the year 2000. It's also got plenty of interesting hotels to stay in, from chains like Hilton and Radisson Blu to more unique, authentically Polish affairs like the Bonerowski Palace or Hotel Copernicus.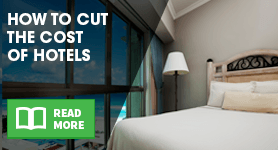 Hotels in Krakow Old Town
One of the 14 places in Poland that's listed as a World Heritage Site, the Krakow Old Town has stayed roughly the same since it was built. Famous for its statues, churches and numerous museums, there's plenty to see and do in the Old Town.
There are also some great places to stay, including the PURO Hotel, the Amadeus Hotel, the Hotel Legend and the Imperial Hotel. Prices for these hotels range from £60 to £80 per person per night, though this does depend on how far ahead of your stay you book your room.
Did you know...?
Krakow has its own Leaning Tower of Pisa – the tower of the Town Hall. It leans from its base by only 55cm, but at 70 metres tall, the deviation is very noticeable
More luxurious is the Bonerowski Palace in the market square itself. Rooms are available from about £80 per night in the low season, which is hard to beat. The price rises to over £170 at peak times. For real history buffs, it's situated in on the site of a 13th century palace, and has been renovated and remodelled inside several times.
Most of the different board types are on offer, from room only to half board. What this mainly refers to is how many meals are included in the price of the room. So, room only is self-explanatory, as is bed and breakfast (B&B). Half board means one other meal is included, often dinner.
Hotels in Krakow city centre
Outside the Old Town, the rest of central Krakow is filled with parks, high-rise offices, and is home to a variety of art galleries and museums. The Planty Park, the most famous in Krakow, actually encircles the Old Town.
There are also plenty of hotels in the city centre, including Hotel Copernicus, the Wawel Hotel, and the Hotel Batory. Prices vary between about £70 to £200 per night depending on how luxurious you want your accommodation to be.
Boutique hotels in Krakow
There are plenty of small boutique hotels dotted around Krakow. With prices ranging from £50 to £120 per night depending on holiday dates, you can enjoy a stay in or around the city centre. You may wish to stay in a chain hotel like the Hotel Indigo Krakow – part of the InterContinental Chain – or in more authentic accommodation like the Hotel Pugetow.
Star rating and hotel reviews
Outside of where they are in the city, a good way of comparing hotels is to look at the star rating they've earned. There's no universal standard for star ratings, but as a general rule a hotel earns more stars depending on its amenities and the quality of service. Ratings range between one and five, with one being a functional hotel and five being the absolute height of luxury.
Customer feedback is another good metric for determining the quality of a hotel. While a lot of it can't necessarily be independently verified, it's still a useful way of judging at a distance whether the hotel you like the look of is as pretty as it's painted.
Top tips
We recommend comparing hotels by price, location and star rating to figure out which one would be best for you. To save you time and money, why not use our hotel comparison service to help you do just that.
By Nick Dunn