Konnichiwa! It's time to compare hotels in Kyoto
Researching ryokan? Captivated by capsules? Spend your yen well with our lowdown on Kyoto hotels.
Key points
Traditional inns – ryokan – are the most common type of accommodation in Kyoto
Hotel prices rocket during the cherry blossom season in Kyoto, usually late March
Higashiyama is a popular area of Kyoto where many visitors choose to stay
Kyoto was Japan's ancient capital and is still the place to come to see its wonderful history first-hand. Think lavish imperial palaces, exquisite Zen gardens, and humbling temples. And history comes to life with Geisha dances and Kabuki theatre that's performed all year.
Kyoto is an essential stop if you wish to immerse yourself in traditional Japanese culture. But where should you stay? Hopefully we can help with our info on Kyoto hotels.
Finding the best hotels in Kyoto
The best hotel in Kyoto is the one that suits you best. Ask yourself what you're hoping to get from Kyoto. Coming for the complete Japanese experience? Then a ryokan might be best for you. Flying through and looking for a place to crash? A capsule hotel could fit your needs. Looking for luxury? You'll find many of the top-end big name hotel brands in Kyoto too.
Wherever you choose to stay you can expect attentive service and a warm welcome. People travel from far and wide to experience the wonders of Kyoto and many hotels have English-speaking staff.
Where to stay in Kyoto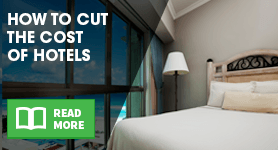 For the easiest access to the blockbuster attractions and the action, downtown Kyoto and Higashiyama are probably your best bet. Otherwise the convenience of staying near Kyoto Station is another decent option.
Ryokan hotels Kyoto
If you're coming to Kyoto for culture, why not go the whole hog and stay in a traditional inn? Ryokan have been around since the eighth century and are the ones with tatami mats, low tables and paper sliding doors. Consider Tawaraya, Matsubaya Ryokan, and Ryokan Izuyasu. Unlike Tokyo, you'll find a wide selection of ryokan here in Kyoto. So use our comparison service to find your perfect choice.
Kyoto five-star hotels
There may be plenty of ryokan, but that doesn't mean Kyoto skimps when it comes to five-star luxury hotels. While Kyoto is famed for its history, it's still a bustling city and an important business centre for Japan. Here's a few you might want to think about:
Hyatt Regency Kyoto. Often regarded as Kyoto's best, this western-style hotel offers a stylish setting, luxury rooms and friendly staff.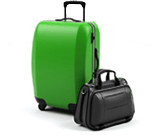 Another big name in the city is the Ritz-Carlton Kyoto. Overlooking the Kamo River, it combines luxury with a striking location.
Next up is The Westin Miyako in Northern Higashiyama. It offers jaw-dropping views across the city alongside the fabulous rooms. Welcoming staff, a private garden and an on-site ryokan completes the set for this top Kyoto hotel.
Perhaps the best located of Kyoto's luxury hotels, you'll find Kyoto Hotel Okura at the very heart of downtown. As well as that, it sits on top of a subway station. You can't get more accessible than that!
Search, compare, and see what's there for you.
Kyoto boutique hotels
Looking for something a little bit different in Kyoto? You won't be disappointed with the boutique and bijoux offerings in Kyoto.
Hotel Mume is intimate, creative and stylish. It's in the Gion neighbourhood, and Higashiyama and downtown are a short walk away.
Did you know...?
Kyoto may be the centre for traditional Japanese culture, but is also home to Nintendo's headquarters
Are boats boutique? Hoshinoya is only accessible by water, which lends this little luxury hotel a hidden, special charm.
Blending western and Japanese design, Hotel Kanra Kyoto offers a unique take on the boutique hotel. Just 10 minutes from Kyoto Station, this can be a great place to base yourself for your Kyoto adventures.
Comparison sites aren't just for big chains – find your next boutique hotel with a simple search.
Hotels near Kyoto Station
There's lots of accommodation around Kyoto Station, so try a quick comparison on for size. Here's a couple of highlights:
Directly above Kyoto Station is the top-end Hotel Granvia Kyoto. You can almost step off the bullet train and straight into your room here. Five stars for location, and five stars for the rooms too.
See also:
Dormy Inn Premium Kyoto Ekimae is a new hotel that's straight opposite Kyoto Station. The spa is a big bonus here.
Capsule Ryokan Kyoto. You can experience two of the classic types of Japanese hotels in one here. All the capsules are decked out like a traditional ryokan (tatami mats etc). A bit of a one-off and a fun place to stay a night.
How to find cheap hotels in Kyoto
The sakura (cherry blossom) season is late March to mid-April. While Kyoto is at its most iconic and playful then, it does draw huge crowds. Autumn too, when the changing foliage is Instagram-perfect #nofilter. Accommodation can be very hard to find around these times and prices can be very high.
Also note when Japan's Golden Week occurs. Usually late April or early May, almost everyone gets the week off and travels, so hotels tend to go up around then.
The best way to guarantee a good price for hotels in Kyoto is to book well in advance. Shop around and compare prices to find the best deal for you.
By Sam Easterbrook