Ey up! You looking for hotels in Leeds? Yer've come to the right place!
How do?  So yer tryin' ter find a hotel in Leeds without faffing around? Well, yer've come ter t'right place! Apologies for the terrible attempt at the accent…
Key points
Leeds is a city in the UK with a large financial centre, plenty of open-air spaces and a variety of festivals, restaurants and landmarks
You'll find a variety of hotels in Leeds to suit a mix of travellers, from budget B&Bs to luxury spa hotels
Compare hotels in Leeds with us to easily view some of the best deals for your ideal hotel. To see the cheapest deals, we'd suggest being flexible with your travel dates, if possible, so you can pick the cheapest time to go
Leeds is a city in West Yorkshire in the UK. It's been around since the fifth century and was a major hub for the production and trading of wool in the 17th and 18th centuries.  
These days, Leeds is one of the largest financial centres in the UK (second to London) and has oodles of open spaces and walkways, especially in the green belt region, making Leeds one of the UK's greenest cities.  
There's plenty of things to do in Leeds, from food and drink, and music festivals, to museums and shopping.  
Hotels in Leeds 
As much as Leeds caters for all sorts of sightseers and tourists, its hotel scene also has lots of options to choose from, depending on your budget and the kind of location you'd like to stay in.  
From bed and breakfasts to glamorous hotels, luxurious apartments to caravans, camping and lodges, Leeds has something for everyone!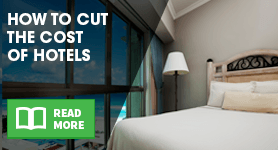 Budget hotels 
If you're going to be out and about exploring the city, who needs an expensive hotel?  
For you budget-friendly travellers, check out Hotel ibis Leeds Centre, which is only a 15-minute walk away from the city's main shops and train station. There's bus links to the city centre nearby too.  
There's also the cheap Art Hostel with plenty of attractions right on the doorstep, and the city centre just a short distance away.  
City centre hotels in Leeds 
For hotels right in the middle of Leeds, the DoubleTree by Hilton, Novotel, Holiday Inn and Premier Inn are all affordable chain options.  
Non-chain city centre hotels in Leeds include 42 The Calls and The New Ellington.  
Hotels near Leeds Bradford Airport 
If you want to stay near Leeds Bradford Airport, you're in luck!  
Hotels like the Premier Inn, Peasehill House and Travelodge provide affordable lodgings, while Hollins Hall Marriott Hotel & Country Club offers something a bit more luxurious, if you wanted to treat yourself.  
Sexy, slinky luxury hotels in Leeds 
Yep, you read that right. This bit's all about luxury hotels, and Leeds has got some pretty sexy ones!  
Okay, we'll come clean. The truth is, we just enjoyed the way the Malmaison Hotel is described as having "…beautifully refurbished, cool and sexy rooms" and being "seductively lit". 
Did you know...?
Leeds is home to the world's largest animal armour – the elephant armour was brought to Britain in 1801 and is currently housed at the Royal Armouries Museum
The Malmaison Hotel has a restaurant and is located right in the city centre, so you can "eat, drink and sleep every slinky moment of it".
If you're after a bit less sexy and a bit more luxury, take a look at Quebec's Luxury Apartments or the Mansio Suites Headrow.  
Both of these five-star hotels have free WiFi, a central location and are self-catering. If that's not your thing, there are plenty of restaurants nearby.
For hotels with spas, compare ones like the Hilton Leeds City and Novotel Leeds Centre. 
On a side note, we're just as surprised as you at the amount of times we wrote the word 'sexy' in this bit. Moving on... 
How to save money on your Leeds hotel 
Nobody wants to be spending hours trawling t'interweb for hotels in Leeds, so let us do the hard work for you!  
Use our comparison service to view a list of Leeds hotels, which you can filter by things like budget, board type and star rating.  
This allows you to easily compare prices to find out which hotel offers the best value for money, and has the location and facilities you need – hopefully for a cheap price! 
The cheapest hotel isn't always the best option, so weigh up the hotels in Leeds carefully to find the right choice for you.
We'd also suggest trying to be flexible with your travel plans, and see if you can avoid peak times, as hotel prices tend to be higher during popular times and special holidays, like Christmas and the summer hols.  
Check to see whether your preferred hotel charges a cancellation fee, and don't forget to organise your UK travel insurance well in advance of your trip to Leeds, to give you peace of mind.  
So grab a brew and see if we could save you some brass on your Leeds hotel.  
Tarra!  
By Amy Smith