Bag a brilliant base with a hotel in Lisbon
After you've exhausted yourself seeing all Lisbon has to offer, you'll want to make sure you'll be staying in the right hotel for your needs. Check out our info on Lisbon hotels and find out how to bag yourself a bargain!
Key points
Lisbon has a diverse range of accommodation, like luxury beachfront hotels and budget city-centre hostels
There are lots of hotels near Lisbon Airport, so if you're only around for a few days, they could prove a convenient choice
Take things like board type, star rating and peak holiday times into account when comparing Lisbon hotels. There's no point spending money on a five-star hotel when you're going to be exploring the city!
Lisbon is Portugal's capital city, perched on the banks of the River Tagus. It's Europe's westernmost capital city and the only one along the Atlantic coast.  
Its bustling economic centres, accessible location and number of historical and cultural attractions make Lisbon a popular destination for tourists and business visitors alike. But where do all these visitors rest their weary heads? 
Lisbon hotels 
Lisbon is full to bursting with a diverse range of accommodation, from hotels to hostels, boutique lodgings to B&Bs.
To find out what your options are, it's worth comparing Lisbon hotels and filtering the results down by things like budget, star rating and board basis.  
Here's a quick explanation of board types and star ratings, so you know what we're on about when we mention them.  
Board type and star ratings 
Board type refers to what meals are included in your accommodation costs. Here are the different board types you can get for hotels in Lisbon and what they include: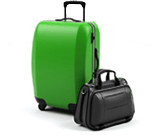 All-inclusive – Breakfast, lunch and dinner. A range of drinks and snacks may also be included, depending on the hotel. 
Half-board – Breakfast and an evening meal. You'll have to pay for lunch separately.  
B&B – Bed and breakfast. Lunch and dinner will be up to you to sort out.  
Room-only – No meals are included in the cost of your accommodation.  
Self-catering – Your room will have kitchen facilities for you to make your own meals. 
Star ratings are another important feature of hotels. Ratings range from one to five stars, with one being the lowest quality, and five the highest.  
Star ratings are based on things like cleanliness, hotel facilities, room quality and – for the five-star joints – the lingual diversity of the staff.  
Now you've got the basics, let's get on with looking at some of Lisbon's hotels.  
Cheap hotels in Lisbon 
If you're planning to be out and about all day, who needs an expensive hotel, right? 
For you savvy spenders, there are plenty of cheap hotels, B&Bs and hostels in and around Lisbon.  
Home Lisbon Hostel is in a pedestrian-only area within walking distance of the city's top sights. Lisbon Airport is half an hour away by shuttle bus and the hostel has a relaxing 'home from home' atmosphere and 24-hour bar.   
For views of the coast, Ericeira Hostel Spa provides views of the ocean from its lounge and dining room. Most of Lisbon's attractions are an easy stroll away, and the style is reminiscent of a family beach house.  
Did you know...?
Always wanted to see the Golden Gate bridge in San Francisco? Well, Lisbon has its own look-alike – the two-kilometre-long Ponte 25 de Abril bridge
If hostels aren't your thing, you can stay in one of Lisbon's budget hotels for a little extra cost.  
Hotel Florida is two minutes away from the nearest train station, or a 20-minute walk to Lisbon city centre. The rooms are Hollywood themed and while it's listed as four-stars, it's first and foremost a budget hotel, so don't expect the works! 
Eurostars Das Letras Hotel has a literary theme and offers affordable city-centre accommodation. It's got an on-site bar, fitness centre and sauna too.  
Jeronimos 8 is a modern, family-friendly hotel in Belem. Its futuristic style contrasts with its location in one of Lisbon's most historic neighbourhoods. Its friendly staff are a bonus, and it seems pretty good value for money.  
Boutique hotels in Lisbon 
Boutique accommodation just means a small building with stylish and fashionable decor.  
The Loft – Boutique Hostel Lisbon has got to be one of the cheapest boutique hostels in Lisbon. Prices per night start in the single-figures and there's only five rooms. It's got a central location and a homely atmosphere.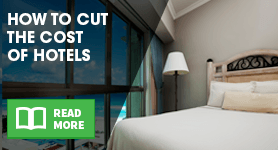 The Beautique WC Hotel has an aquatic theme, 41 bedrooms, and an on-site restaurant and bar. This hotel certainly ticks the 'stylish' box on the boutique hotel checklist. Don't be surprised to see the staff wearing pyjamas, dressing gowns and towel turbans – it's part of the uniform!  
Lx Boutique Hotel has views over the River Tagus and has an 'artsy-chic' vibe (whatever that means). Floors have recognisable Lisbon themes, like the Bairro Alto floor, and there's a small bar and sushi restaurant.  
Hotels near Lisbon Airport 
Lisbon Airport sits near the Parque das Nacoes, a 25-minute drive from Lisbon city centre.   
The Holiday Inn Express Lisbon Airport, Lisbon Cosy Hostel, Pensao Terminus Residencial, Hotel Star Inn and Radisson Blue Hotel Lisbon are all located around the airport. Convenient if you're only making a short stop.   
Lisbon beach hotels 
From the city to the beach in just a few minutes! Lisbon has coastline along the River Tagus, so there are plenty of hotels with watery views and seaside locations.  
The Myriad Hotel in Parque das Nacoes is an impressive-looking place with 176 rooms and 10 suites. It's got a restaurant, bar, spa and indoor pool, plus business and event facilities. If you're after a luxury hotel, with coastal views, then this could be the one.  
Another modern hotel on Lisbon's River Tagus is the Tryp Lisboa Oriente. It's got standard rooms, fitness rooms or executive suites to choose from, and facilities include a cocktail lounge, buffet breakfast and a restaurant.  
If you want more than just a river view, hotels like Hotel Albatroz, Cascais Miragem and Sana Estoril are just a few options when it comes to getting a beachfront base.  
See also:
Flights to Lisbon
Lisbon airport transfers
Luxury hotels in Lisbon 
The five-star Grande Real Villa Italia Hotel and Spa in Cascais has sea views, a spa and all-round luxury! Similarly, the Senhora da Guia Cascais Boutique Hotel is another five-star pick for those seeking fancy digs in Lisbon.  
The Martinhal Cascais Family Hotel is a good option for family-friendly indulgence with a kids' club and plenty of facilities for the mini-humans while you enjoy the spa and heated pool.  
The Four Seasons Hotel Ritz in Lisbon was built in 1959 by Dictator Salazar (not the one from Harry Potter) to prove that Lisbon is where the luxury is at. It's got a great central location and plenty of fancy features and facilities – this hotel was designed to show off!  
Things to consider 
Phew! There's such a variety of hotels in Lisbon that we almost didn't know where to start. 
Before you dive right in, compare a range of hotels in Lisbon to see which might suit you best and to figure out what kinds of accommodation you can expect for your budget. You might come across a bargain while you're at it!  
For more money-saving opportunities, try to be flexible with your travel dates and avoid peak times, such as school holidays, to take advantage of off-peak hotel prices.  
See you in Lisbon!  
By Amy Smith