Hey Jude (and everyone not called Jude!) – let's compare hotels in Liverpool
Home of The Beatles, two Premier League football clubs and a fantastic melting pot of cultures and diversity, You'll Never Walk Alone in Liverpool. There are plenty of Liverpool hotels waiting to give you a big, friendly Scousers' welcome, so let's take a look!
Key points
As well as The Beatles, Liverpool has plenty more attractions like its museums, galleries, event centres and UNESCO World Heritage site waterfront
You can get hotels in Liverpool's city centre, near Liverpool John Lennon Airport, cheap hotels and luxury hotels
Try to be flexible with your travel plans by booking off peak, and keep an eye out for offers and discounts to save a bit of money
The city of Liverpool was created in 1207, when King John granted a Royal Charter. Liverpool's waterfront is a UNESCO World Heritage site, and the city was the European Capital of Culture in 2008.  
It also has the biggest collection of Grade I listed buildings and more national museums and galleries than any other city outside London – no wonder it's a huge draw for tourists!  
Due to its popularity, there are heaps of hotels in Liverpool, of all shapes and sizes.  
Liverpool hotels – Don't Let Me Down 
Looking for a room in the city centre? No problem! Want a budget-friendly base? There's plenty! Fancy a bit of Liverpool luxury? Take a look – there's a wide variety of places to stay in Liverpool, so you'll be spoilt for choice.  
Let's investigate Liverpool's hotel scene and see if we can help narrow down your hotel options, and get you clued up on some hotel jargon. 
The following information was all correct in summer 2018. 
Board type and star rating? We Can Work It Out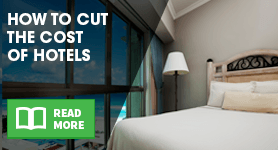 Star ratings are a UK hotel classification system, regulated by the AA and national tourist boards.  
Hotels are rated between one and five stars, with one being the lowest and five the highest standard. Star ratings are based on things like room quality, cleanliness and hotel amenities. 
The board basis means the meals you want included in the price of your accommodation. 
You can get all-inclusive (breakfast, lunch and dinner), half-board (breakfast and dinner), B&B (bed and breakfast), room-only (no meals) and self-catering (a room with kitchen facilities for you to cook in).  
Come Together for cheap hotels in Liverpool 
If you want to stay in Liverpool on the cheap, you're in luck! From hostels to hotels, there's bound to be budget accommodation to suit your needs. 
Hatters Hostel Liverpool is in a historic building near Lime Street station that runs a weekly Beatles-themed pub crawl. It's a backpacker-friendly hostel with Victorian original features and a resident cat named Catters.  
Another cheap and cheerful city centre option is The Nadler Liverpool hotel. Nestled among the hustle and bustle of Ropewalks and within walking distance of the Albert Dock and Liverpool One, this hotel has a great location and a modern feel.  
For a hotel that's all function, check out the Britannia Rooms, near James Street station. Facilities are very limited, but this is reflected in the cheap cost of the accommodation. With its twins and triples room design, this hotel is popular with hen and stag dos, and its opposite the Manhattan Bar and Grill – so expect some late-night shenanigans.  
Twist and Shout about hotels in Liverpool city centre 
We've already covered a few options for accommodation in Liverpool city centre, so now let's look at some mid-range and luxury hotels.  
For a central location on Liverpool's waterfront, the Pullman Liverpool Hotel might be the place for you. It's got a gym, bar and restaurant, has views of the Echo Arena and has a sneaky bridge connecting to the Exhibition Centre next door for VIPs.  
Did you know...?
Liverpool has a thriving film industry, with scenes from Harry Potter and the Deathly Hallows being filmed there, as well as popular TV shows like Peaky Blinders
The Shankly Hotel, in honour of the Liverpool FC manager Bill Shankly, attracts business travellers, footie fans and party-goers alike. 
Smack bang in the middle of Liverpool's main business district with galleries and pubs nearby, it's got a distinctly masculine feel to some of the fittings and Shankly memorabilia displayed throughout.  
Seven minutes from Liverpool's popular shopping area is the Hotel Indigo Liverpool. Even though it's a chain hotel, there's plenty of personality that indicates the city's past cotton trade links and it has a bar, restaurant, gym and room service.  
The Hilton Liverpool City Centre hotel is sleek and modern, with plenty of amenities – like a gym and restaurant – and a great central location, near shopping, sights and public transport.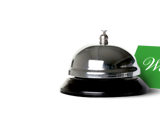 Hello, Goodbye - Hotels near Liverpool Airport 
Whether you've just arrived and need somewhere to stay, or you've got to be up for an early flight and don't fancy driving too far, there are a whole host of hotels near Liverpool John Lennon Airport.  
The four-star Crowne Plaza hotel offers free breakfast, and has plenty of free parking for guests to use.  
The Premier Inn hotel near Liverpool airport offers free parking and functional rooms, while the nearby Travelodge is only a 10 to 15-minute walk to the airport.  
The closest hotel to Liverpool airport is the Hampton by Hilton hotel. It has a business centre, free breakfast, fitness centre and is located on top of one of the airport car parks, so it's about a minute's walk to the terminal.
For something non-chainy, try The Barn B&B. Liverpool airport is about two-miles away, and you get a continental breakfast and a more personalised, homely stay in a pretty, rural location.  
All You Need Is Love… and maybe some luxury Liverpool hotels 
Spas, room service, indoor pools and rooms with all the trimmings – what's not to like about luxury hotels? 
The Titanic Hotel Liverpool is a four-star hotel that was built in an old warehouse at Stanley Docks, about a five-minute taxi ride to the city centre. It's also the home of Stanley's Bar and Grill, the Rum Bar, and maintains lots of the warehouses' original features.  
Similarly, 30 James Street is another hotel with links to the RMS Titanic. Situated opposite the Albert Dock and overlooking the Three Graces, this hotel used to be the home of the Titanic and honours the ship and the White Star Line company.  
For a luxury Beatles-themed hotel with a central location, try the Hard Days Night Hotel. It's got a bar and restaurant and is housed in a Grade II-listed building.  
Doubletree by Hilton Liverpool Hotel & Spa is also a great pick, with its Victorian building, contemporary decor, spa, pool, gym, restaurant, sauna and bar.  
For a different kind of fancy, have a gander at Posh Pads – luxury apartments and penthouses with bedrooms, living areas and a full, high-spec kitchen.  
Saving money on Liverpool hotels needn't be a Long and Winding Road  
Be flexible and avoid peak times, if you can, as hotels in Liverpool tend to be more expensive around Christmas, New Year and in the school holidays. Keeping an eye out for off-season deals and discounts might also help you save a bit of money.  
Have a look at your preferred hotels cancellation policy before you book. We'd also suggest you have travel insurance too (yes, even in the UK!), which can help you out if things don't go quite to plan while you're in Liverpool.  
It's also worth checking out reviews so you get an idea of what the hotel may be like and have a nosey at other people's holiday snaps! 
By Amy Smith