It's time to compare hotels in Lyon
Enjoy your stay in the Capital of Lights with a great hotel. We can help you find the right one, whether you're looking for five-star luxury in Lyon, or something more budget-friendly.
Key points
Hotel prices will vary by board type and star rating, as well as amenities
Lyon is home to a wide range of cheap and luxury hotels
If you've got a particularly early flight, you might be better off booking a night in a hotel at the airport
From a silk-merchant town to the birthplace of cinema, Lyon's history and culture makes it a fascinating visit. You can even unleash your inner spy and have a look at the Interpol headquarters. Fortunately, there are plenty of excellent hotels to stay in. 
But which one to choose? To help you save money on your booking, we've brought you this guide to the hotels in Lyon. Bon voyage! 
Lyon hotels 
From cheap and cheerful hostels to the truly luxurious hotels that one could only find in la belle France, Lyon has it all. 
The following hotels and rough prices were correct in June 2018. 
Cheap hotels in Lyon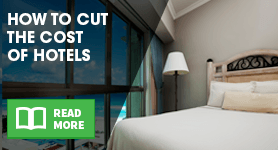 Although it's important to find the right hotel for your needs, you shouldn't feel you have to spend the earth to get a good hotel room. After all, if you blow your entire budget on the hotel, you'll have no money left over to enjoy a pain au chocolat or les escargots, let alone a visit to the Museum of World Puppets – one of Lyon's most well-known attractions. 
Fortunately, there are enough cheap hotels in Lyon to satisfy the budget backpackers and thrifty tourists among you. You could lay your head down in a hostel like the Slo Living Hostel or the Away Hostel, with both offering rooms for as cheap as £20 per night. 
If you want to splash out a little more and enjoy a slightly higher quality of stay – but staying within the two-digit budget zone – you might want to look into a room at the Auberge de Jeunesse du Vieux Lyon. Its name translates literally to 'Youth Hostel of Old Lyon', and it's aimed squarely at gap-year backpackers and families travelling on a budget, with rooms as cheap as £40 per night.  
Those after a more upmarket affair might enjoy a room at the Globe et Cecil Hotel in downtown Lyon, or a stint in the Mob Hotel Lyon. No, it's not one run by the mob, or the mafia. It's part of the MOB Hotels movement.
Luxury hotels in Lyon 
Did you know...?
There's a house in Lyon with 365 windows – one for every day of the year
If you feel like more of a luxurious holiday, you could look into a room at the sensational, seductive Hotel Silky. Located in the centre of the shopping district, it is decorated as an ode to the city's silk-manufacturing past. It's at the cheaper end of luxury as well, with prices ranging from about £100 in the low season up to £270 at peak holiday times. 
For those who want nothing more than the absolute heights of luxury (ooh, you divas!), you might be better off at Le Gourguillon Hotel, the Cour des Loges, or the Villa Maia Hotel. With rooms ranging in price from £170 per night to £370, you'd expect nothing less than top-drawer service and high-quality amenities as befitting a four or five-star hotel. 
Lyon airport Hotels 
If you've got an early flight home, or you're going elsewhere from Lyon, it might be worth booking a room in a hotel at the airport. There's a couple to choose from, including the Best Western Auberge, the Comfort Hotel Kiotel, and the Novotel Lyon Bron. 
Star ratings, board types, and fickle feedback 
One important thing to consider when looking at hotels is what kind of board you want. Most hotels offer a bed-and-breakfast (B&B) option in their pricing, as well as room-only. Both of these are self-explanatory, but some hotels will offer a half-board option, which gets you a bed, breakfast, and one other meal covered in the one price. A room may vary in price depending on its board type. 
See also:
Flights to Lyon
Travel insurance for France
Cheap airport transfers
Another factor in the price of your room is the hotel's star rating. Although there's no universal standard for star ratings, a good rule of thumb is the more stars the better. A five-star rating indicates the highest comfort standards, first-class services, and excellent facilities and amenities. So, if you want a five-star experience in the Capital of Lights (doesn't that sound romantic?), you may just find one at the Villa Maia or the Cour des Loges. 
Of course, the quality of your holiday mainly depends on what you want out of it. You can have a five-star rated experience in any kind of accommodation, even a tent (apparently), but they won't all offer bespoke toiletries and gourmet meals, is what we're saying. 
A good way of determining the quality of the hotel you're visiting at a quick glance is to look at customer feedback. Numerous travel websites, and the personal sites for the hotels themselves, will all offer review services so that customers can detail what they did and didn't enjoy about their stay. Not all feedback services are created equally, however. Only a few will verify that the person leaving a comment was a genuine customer, so it's on you to search diligently for valid reviews!
Top tips for a cheap hotel in Lyon 
So, now you're all set for your holiday in Lyon. You've read the low-down on the hotels available, and you know which ones sound right, but you're just not sure. What can you do? Well, that's where we come in. With our help, you can shop around and compare the hotels on offer with ease. Rank by price, star rating, and many other filters besides… You'll find your perfect Lyon lodgings in no time!
By Nick Dunn