Experience the real Madrid by comparing hotels with GoCompare
If you're planning a trip to Madrid, you won't struggle to find a decent hotel. In fact, the city is virtually overflowing with them! With so much choice why not compare your options to find the best hotel for you.
Key points
Booking up early or at the very last minute can result in a notable saving on the standard hotel price
A simple comparison can help identify some of the cheapest hotels available, while also highlighting other options in the locale
The level of catering you require will also affect the price of your stay, so it's worth considering how you plan on dining while you're away before your book
Madrid is a great city for many reasons. If it's history you're after, the various museums and points of interest tick the culture box with emphatic zeal. Meanwhile, the local personality of the boutiques, gastro bars and delis that lace the city streets will satiate any appetite for Spanish flavour. 
In addition to character, another thing that Madrid has in spades is hotels - lots and lots of hotels. Luckily, if you're reading this right now, that's exactly what you're looking for! So crack open a bottle of Estrella, break out the tapas and let's get to it – it's time to book a hotel in Madrid.  
What are the best hotels in Madrid? 
There are quite a few 5-star hotels in Madrid. However, as far as style and sophistication goes, they don't come much more stylish or sophisticated than Hotel Villa Magna. 
Located in the fashionable district of Salamanca, Villa Magna houses 150 beautifully decorated rooms, all boasting vintage furnishings within a modern décor. Each room comes with free WiFi, marble bathrooms and scenic views. The hotel itself has two restaurants, one bar and a lounge, all offering fittingly delectable cuisine. The only real downside is that the price is also 5 stars to boot. 
Another great example of luxury hotels in Madrid is the nearby Wellington Madrid, also in the Salamanca district. At almost half the price of a stay at Villa Magna, the Wellington is a more than worthy substitute in both price and value.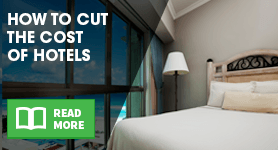 Having opened in 1952, its reputation precedes it and the Wellington is one of the most renowned hotels in the city. Its professional service matches the glamorous design décor of the hotel, and it's easy to see why previous guests have included the likes of Ernest Hemingway, Gene Kelly and Matt Damon, as well as a variety of royals from around the world. 
This certainly is a venue fit for a king, with a wide variety of facilities, ranging from a spacious pool and large fitness suite to a spa and on-site hair salon. Meanwhile there are several themed restaurants that offer a variety of options that are tailor made to placate all palates – including the Michelin-star rated Kabuki, which specialises in Japanese cuisine. 
Meanwhile, the Hotel Puerta America (just a short walk from Salamanca) has an impactful injection of artistic exuberance reverberating through its rooms. Offering a uniquely colourful take on the traditional Madrid experience, this is one hotel that isn't afraid to paint outside the lines. 
The result is an avant-garde combination of futuristic concepts, brave designs and vibrant originality that makes this imaginative hotel truly one of a kind. With six bars and restaurants to choose from, you won't be short on places to grab a bite to eat or whet your whistle. That being said, the aptly named Observatory bar steals the show with its panoramic views of the city skyline. 
The above are just a few examples of Madrid 5-star hotels, notwithstanding the remaining 5-star examples and the wide variety of impressive 4-star hotels in Madrid. With all this and more, the hardest part isn't finding a hotel, but finding just one to settle on for your stay. 
What's the best Madrid hotel for me? 
When choosing a hotel in Madrid, one of the most important things to consider is how you plan on dining while you're away. Although it can be difficult to anticipate just how you plan on eating day to day during your stay, this factor can have a profound influence on the overall cost of your holiday, while it can also influence which hotel is best for you as well.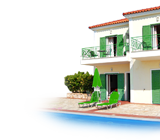 As a general rule, most hotels offer the following options: 
Full board 
Full board is the most comprehensive dining option available, outside of all-inclusive. If you're looking to get the most out of your hotel this could be the option for you, as full board includes three main meals a day. However, this may not be the most appropriate option for a city break, where you're more likely to want to venture out rather than remain in the confines of your hotel. 
Half board 
Half board is a good happy medium in that it offers both breakfast and evening meals. This frees you up to enjoy the city in the day, without having to venture out in the morning for breakfast, or worry about choosing a restaurant to dine in, in the evening. 
Did you know...?
Madrid has also bred its fair share of talent. Hollywood actress Penelope Cruz was born in Madrid, and went on to become the first Spanish actress to win an Academy Award, and also to have a star on the Hollywood Walk of Fame.
Bed and breakfast 
For those that love exploring the local area, the B&B option is a great choice. Bed and breakfast provides just that, allowing you to taste the local flavours throughout the day and into the evening. Nevertheless, it's worth remembering that - while this may save you money on hotel costs - the cost of dining out twice a day could rack up if you're not careful. 
Self catering/room only 
If you have a penchant for independence, this option could be perfect for you. Ideal for those that want to run on their own schedule, a room only provides you with – surprise, surprise – just the room itself, sans meals. 
Or if you have a self-catering pad, you'll have a kitchen if you fancy dabbling in your own tapas creation. Outside of that, you're free to wine, dine and explore the city to your heart's content, from dawn 'til dusk and beyond. 
How do I find cheap hotels in Madrid, Spain? 
Cutting costs here and there can make all the difference when it comes to booking a holiday. In fact, in some cases, it can determine whether or not you can afford a holiday at all. Thankfully, there are a few ways to lower the price and make an otherwise impossible hotel bill seem much more manageable. 
See also:
Flights to Madrid
Madrid airport transfers
One of the easiest ways to reduce the cost of a hotel is to book up early. If you know when and where you want to go on holiday, advanced bookings can see the price of a hotel lower dramatically. Early-bird bookings tend to be notably cheaper than the same booking just a month or two down the line, so the earlier you book, the better.
Having said that, the exact opposite approach can also prove equally rewarding, if not more so. Hotels tend to drop the price of unsold rooms if they remain vacant when the date approaches, so a last-minute purchase could translate into a spectacular saving. While this can be a risky approach if your holiday depends on it, it can be the perfect scenario for those looking to take an impromptu getaway. 
Finally, a simple online comparison is a booking tactic that should be on every holidaymaker's 'to do' list. A quick and easy drive-by GoCompare's hotel comparison page could save you money in seconds, while it can also unearth some great hotel deals you may not have even been aware of. At the very least, it'll give you an idea of the general market price and help you budget. 
By Martyn Grant