If you like music, footie, history, shopping, nature, clubs and cultural monuments, then you'll be right at home in Manchester. Having a good base is a top idea when you're exploring the city, so let's explore Manchester hotels.
Manchester is a city and borough in England that's thought to have been founded by the Romans around AD79. These days, it's one of England's most visited cities – it's home to the World Pie Eating championships, so that's no surprise.  
Since hosting the 2002 Commonwealth Games, Manchester city centre has been renovated to within an inch of its life and frequently competes with Birmingham to be the UK's (unofficial) second city.  
Birthplace of bands like Take That, Oasis and Simply Red (well, they can't all be good), Manchester has a buzzing music scene, with lots of arenas, theatres and multi-use venues for concerts and performances. 
It's got plenty of museums, art galleries, nightclubs, monuments, six nature reserves, two Premier League football clubs, a thriving LGBTQ+ community and is listed as a UNESCO City of Literature. 
While it may be tough to narrow down your list of things to do, we can help you out when it comes to comparing hotels in Manchester.  
Manchester hotels 
From cheap hostels and boutique B&Bs to huge luxury hotels with all the works, you're bound to find accommodation in Manchester to suit your needs.  
Let's have a gander at some Manchester hotels and study up on some hotel jargon, to make you a hotel comparison connoisseur.  
Board type and star rating 
Board type refers to the meals you want included in the price of your accommodation.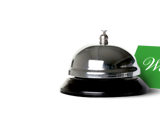 You can get: 
All-inclusive (breakfast, lunch and dinner) 
Half-board (breakfast and dinner) 
B&B (bed and breakfast) 
Room-only (no meals) 
Self-catering (a room with kitchen facilities for you to cook in) 
Star ratings are a hotel classification system used in Manchester (and UK-wide), regulated by the AA and national tourist boards.  
Hotels are rated between one and five stars, with one being the lowest and five the highest standard. Star ratings are based on things like room quality, cleanliness and hotel amenities. 
Manchester airport hotels 
Where there's tourists, there's usually lots of hotels, and where better to have heaps of hotels than near an airport?  
If you're looking for some cheap airport digs, the Britannia Airport Hotel, Airport Inn and Mercure Bowdon offer cheap and cheerful rooms and value for money.  
For a bit of luxury, the four-star Radisson Blu, the Hilton Hotel and Clayton Hotel offer a range of facilities like gyms, bars, restaurants and indoor pools.  
Other Manchester airport hotels include: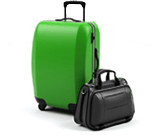 Altrincham Lodge 
Cresta Court hotel 
Crowne Plaza Hotel 
Etrop Grange Hotel 
Hallmark Hotel 
Holiday Inn Express 
Marriott Hotel 
Premier Inn North and South 
Stanneylands Hotel 
Cheap hotels in Manchester 
Looking to visit Manchester on a budget? Hotel prices tend to rise during peak season, such as in the summer and around Christmas and New Year, so consider visiting outside these times.  
The Citi Park Hotel is a guesthouse on the outskirts of Manchester that offers cheap accommodation in single, twin bunk, triple bunk and double rooms – but you'd have to be cool with sharing a bathroom for some of the rooms.  
With amenities like a restaurant, bar and airport shuttle service, the Mitre Hotel offers value for money in Manchester's city centre.  
Another super cheap and fairly cheerful hotel is Hotel Ibis, which is a four-minute walk from Salford Quays and its rooms have free WiFi and a TV. Pets are also welcome for a fee.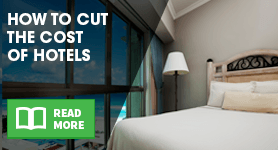 Hotels in Manchester city centre 
There are over one hundred hotels in Manchester city centre, with chain hotels like Ibis, Travelodge and Holiday Inn scattered around, if you need some no-frills accommodation.  
The Britannia Hotel Manchester is a three-star establishment, near attractions like the Palace Theatre and Old Trafford. It's got three bars, a business centre and Italian Pizzeria.  
Hatters Hostel, formerly a bowler hat factory, is five minutes' walk to Piccadilly train station, with a choice of mixed or female-only dorm rooms (sleeps four to 10 guests) and private rooms. There's a communal kitchen, pool table, dartboard, games console and board games, plus a TV lounge and rooftop terrace.  
City centre luxury can be found in hotels like the five-star Lowry Hotel. Rooms have full-height windows with city or river views and marble bathrooms. The hotel's got a business centre, gym, spa, bar, room-service, airport shuttle, and kitchen facilities in some rooms.  
Boutique hotels in Manchester 
For a stylish stay, take a look at some of the boutique hotels Manchester has to offer.  
The Malmaison Manchester hotel has been converted from a 19th century warehouse, and hosts Chez Mal Brasserie, which serves locally sourced dishes – nom, nom, nom.  
For something out of the ordinary, the Abel Heywood is a unique pub and trendy hotel in the Northern Quarter of Manchester. The hotel has quirky, modern rooms and the cosy pub has British inspired dishes, with things like pork pies, fish and chips, and Manchester Tart on the menu.  
Did you know...?
Every week, the Midland Manchester hotel makes 1,400 cocktails of 62 different kinds
Set in Canal Street in Gay Village, the swanky Velvet hotel offers indulgent rooms, with individual designs, free WiFi, room service, and king-size beds. The next-door restaurant, Mr White's English Chophouse, serves classic British grub with some French flair and a range of cocktails, beers, wines and spirits.  
The velvet bar is a great place to have a couple of drinks, with DJs and special events happening on the weekend. 
If you're planning on visiting Manchester for the Pride Festival, the Velvet Hotel usually has Pride accommodation packages, which include event wristbands and discounted dining.  
Spa hotels in Manchester 
Do you want to be pampered while you're in Manchester?  
Well, the five-star Radisson Blu Edwardian has a high-end spa, gym and indoor pool, as well as plush rooms and is just a few minutes away from the Manchester Opera House, Palace Theatre and plenty of shops and restaurants. 
Another indulgent hotspot is the Midland Hotel, Manchester, with its spa, two award-winning restaurants, bar, lounge, conference and meeting rooms, and gym.  
For a classic, luxury spa break, try the Hilton Manchester Deansgate. It's got LivingWell Health Club facilities like a swimming pool, whirlpool, sauna and steam room, along with city views, a restaurant and a few bars and lounges.  
Hotels in a major city like Manchester needn't be ridiculously expensive. If you compare hotels using a site like ours, you might be surprised by what you can get for your budget. It also helps to keep your eyes peeled for early-savings or late-booking offers, to get your ideal Manchester hotel cheaper.