Looking for a cheap Marseille hotel deal? We've got you covered...
After hôtels, auberges, or hébergement? Stretch your euros further by comparing deals for hotels in Marseille.
Key points
The old harbour, Viuex Port, is home to many of Marseille's highlights – so consider staying in this quarter
La Panier is the oldest part of Marseille and is home to many small, interesting hotels
Stay around Plage de la Pointé Rouge if you want to combine Marseille with a beach break
The biggest city in Provence and the second largest in the whole of France, Marseille has a lot going for it. This ancient port city was once seen as a little rough. But over the past 10 years Marseille has experienced a renaissance, with museums, creative projects and inventive restaurants springing up everywhere.  
Marseille still has a little grit, but that's part of the drive in this dynamic city. Come for the bouillabaisse and the MuCEM and fall for the Viuex Port, La Panier and République quarters. With a flight time of under two hours from London, let's look at the best places to stay in Marseille.  
Boutique hotels in Marseille 
Ever since Marseille became the European Capital of Culture in 2013, the city's experienced a revolution in creative zeal. Everywhere is buzzing with reinvention, and this is mirrored in the rise of designer boutique hotels. And here are some of the highlights: 
Don't be fooled by the exterior of Hôtel La Résidence du Vieux Port. Inside is a hymn to mid-century modern design and the work of Mondrian and Miró. Great views across the harbour cement this as a top 4-star hotel in Marseille. 
French design legend Philippe Starck is behind Mama Shelter Marseille. That's all you really need to know about this extraordinary hotel near the Cours Julien district.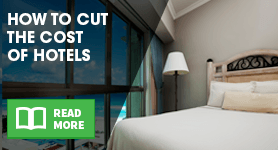 Fancy Scandi-design with a rooftop terrace and stunning views of Viuex Port? Head to Hôtel Hermès.  
More of a B&B than a hotel, Au Vieux Panier, is a great base for art lovers. Local designers and artists decorate each of the rooms every year, creating new bespoke experiences. For something a little off the beaten track, give this place a whirl. 
Just because these places are bespoke doesn't mean they're exclusive. You can compare room rates here like you can with more mainstream hotels. Search now to find your perfect hotel in Marseille.  
Five-star hotels in Marseille  
France's second city is home to plenty of top quality places to stay. Here's some of the best hotels in Marseille:
Say adieu to the hoi-polloi at Hotel Dieu. Once a hospital in the Panier district, it's now a luxury five-star hotel with a spa, pool, and a panorama of the Notre Dame.  
Did you know...?
Marseille are a heavy metal band from Liverpool that formed in 1976 and feature Neil Buchanan from Art Attack on lead guitar.
You don't get a finer location in la cité phocéenne than Sofitel Marseille Vieux Port. Found at the entry to the port and only a 10-minute waterside walk from the city centre, this fantastic chain hotel is classy and high quality. 
C2 Hotel swirls together modern cool with 19th century classicism to create a chic place to stay near Saint Victor. Minimal, classy and unforgettable.  
Five-star luxury doesn't have to break the bank. Search and see what savings you might make in Marseille.   
Marseille hotels near the beach 
Within Marseille there's two small sandy beaches that combine seaside fun with city convenience – Plage du Prophète and Plage des Catalans.  
Look at the Peron Hotel, Hotel nhow Marseille at Palm Beach, and Le Petit Nice Passedat if that sounds like your thing. Heading south there's Plages du Prado and the largest beach near Marseille – Plage de la Pointé Rouge – about 10km from the city centre. Have a peek at B&B Ô Planier or Golden Tulip Villa Massalia. 
A little further down the corniches is the country house of Hôtel 96. It's a short drive or cycle ride to the beach and the calanques (Mediterranean fjords). Its seclusion and gardens make it a relaxing and romantic stay.  
As Marseille is on the Côte d'Azur there's lots of choice for hotels near beaches. Shop around and find the one for you. 
Hotels near the train station in Marseille, France  
The train station is a short two-stop ride on the metro, or a 10-minute jaunt, from the attractions and hotels of Viuex Port. Still, if you want to tumble off the TGV straight into your accommodation then have a look at some of these: 
The Alex Hotel is the boutique jewel in Marseille's hotel crown. It's also right by Gare de Marseille-Saint-Charles. A tranquil haven among the bustle.  
Hôtel Le Ryad provides you with a taste of Morocco right here in Marseille. Minimal design mixes with the riads of Marrakech to create an interesting place to stay. It's 800m from the station.  
Otherwise if proximity is your main requirement, then Holiday Inn and Ibis have budget hotels that face the station. 
Marseille airport hotels 
Marseille Provence Airport (MRS) isn't far from the city – but if you want to stay near it, then you've got options. There's a Best Western, an Ibis and the Pullman for starters. Most offer shuttle buses to departures. Search and see what's right for you at MRS. 
How to find cheap hotels in Marseille 
Beautiful Provence is a great place to visit at any time of year. But Marseille, sitting as it does on the Côte d'Azur, really comes into its own in summer. Prices tend to rise around July and August. Also keep an eye out for home European football matches involving Marseille, as opposition fans are likely to travel down and stay overnight. 
Book in advance to grab a room at a great price. And try an online comparison out. It can help you find your ideal Marseille hotel at a très bon price. Look now! 
By Sam Easterbrook