Compare prices for cheap hotels in Milan
If you can peel your eyes away from the fashion shows and posh shops, you'll find Milan cathedral, Sforza castle, parks, arty things, and various types of buildings. You'll need a good Milan hotel to rest in after seeing all the sights!
Key points
There are cheap hotels, hostels and guesthouses in Milan, as well as some unique boutique hotels. Most hotels in Milan have great transport links to the city centre, or there's plenty of central hotels to choose from
Who doesn't want to be treated like a king or queen when on holiday? If you're looking for opulence and splendour, Milan has plenty of luxury hotels, with décor ranging from the modern to the Renaissance
Compare hotels in Milan to view some of the cheapest deals, and filter by budget, star rating and location to hone in on your ideal Milan hotel
Milan was founded around 600BC, and was the place where the Edict of Milan was issued by Emperor Constantine in 313 AD.  
In Milan, you'll find some roman ruins, gothic architecture, and a hodgepodge of medieval, Baroque, neoclassical, Art Deco, modern and Renaissance buildings.  
If you like culture, history, nature and city living, Milan should be your cup of coffee. Not forgetting the fashion, footie and food.  
Need a hotel in Milan? Whether you'll be living the high life of a millionaire model, or saving your pennies like a start-up entrepreneur, there's enough hotels in Milan to go round.  
Hotels in Milan 
Tourists come and go in Milan and with the fluctuations in tourist numbers, hotel prices also rise and fall.  
Peak season in Milan is between March to June, especially during fashion week and the furniture fair. July to August is the low season, followed by football and more fashion in September and October.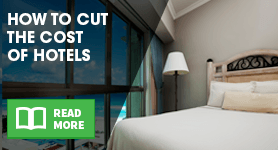 For some Christmassy spirit, November to February is opera season, with Christmas fairs and January sales.  
Another thing to be aware of... Some top European holiday destinations, like Milan, have a tourist tax. This tax started being charged from September 2012, and is mostly used to improve, repair and maintain the place you're visiting.  
The tax is payed at the end of your stay directly to the hotel, and tax prices and exemptions vary by city and your hotel's star rating. You can easily find more information about Milan's tourist tax online.   
Cheap hotels in Milan 
If you've been saving up for those designer shoes, you don't want to blow it all on a Milan hotel.  
Luckily, Milan has some wallet-friendly accommodation, like Scream House, which offers rooms or dorms with free WiFi and a communal kitchen.  
Ostello Bello has private or mixed dorm rooms, and there's a shared kitchen, basement lounge and terrace. Pets are even welcomed, but not in the shared dorms - not everyone loves Fido as much as you do.  
If you don't fancy the whole sharing malarkey, Hotel Bristol provides cheap and cheerful rooms with complimentary breakfast, WiFi and parking. Or try Idea Hotel Milan, with its modern, colourful style.  
Hotels in Milan city centre 
Be right in the heart of all the action with central Milan hotels. The Leonardo Hotel is in the Chinatown area of central Milan, and is just 10 minutes away from the Piazza del Duomo, La Scala opera house and Montenapoleone.  
For some central Milan luxury, check out the Excelsior Hotel Gallia, which has a modern, shiny interior design, a spa, terrace, gym and indoor pool. Nice.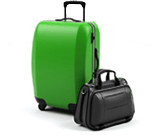 Other Milan city centre hotels include:  
Uptown Palace 
Hotel Manin 
Hotel Ibis 
LaGare Hotel Milano Centrale MGallery by Sofitel 
Hotel Berna  
Pierre Milano Hotel 
UNA Maison 
Hotel Zurigo 
Boutique hotels in Milan 
As one of the fashion capitals of the world, it's no surprise that Milan has heaps of boutique hotels dotted around the city.  
One such hotel is The Yard. It's in the middle of Milan's party district and each room has a quirky sports theme.  
Near some of Milan's main attractions, Hotel Spadari Al Duomo features original artwork by aspiring Leonardo da Vincis, and free fruit and mineral water is available in the lobby. The staff are also super friendly, and have handy local know-how.  
Hotel Manzoni is also worth a look, if you like a classically styled boutique hotel, or the Santa Marta Suites for a Renaissance-themed hotel.  
Did you know...?
There's a sculpture of a giant hand 'flipping the bird' in front of Milan's stock exchange. It was meant to be temporary but the government liked it, so it's there to stay
5-star hotels in Milan  
Star ratings are a way of rating hotels between one and five stars, depending on the amenities, cleanliness and customer service. A five-star hotel is the top of the bunch, with one-star being the lowest rating.  
The Four Seasons Milano has two restaurants, a bar, a barber/beauty shop, on-site shops, a snack bar, indoor pool, spa and gym. Children and small pets are welcome, so bring your ferret and kids along.  
Okay, so maybe not a ferret, but we're sure a chihuahua (or similarly-sized pooch) is fine.  
Another five-star hotel is Park Hyatt Milan. It's got all the trimmings you'd expect from a top-notch establishment, like room service, a spa and a restaurant.  
Palazzo Parigi is one of Milan's most luxurious digs, with an 18th-century garden, dazzling chandelier, spa and ballroom. It's fancy, it's luxurious and it's in Milan – what more could you want from a luxury hotel? 
Compare Milan hotels and save yourself a few euros!  
You're probably eager to strut your stuff in Milan, but you might want to bear in mind some of our tips when comparing hotels there, to help you find the right Milan accommodation for you.  
Be flexible and avoid peak times if you can when planning your trip. Hotels and flights tend to be more expensive around Christmas, New Year and in the school holidays.  
Taking advantage of early or late booking deals could also save you some money.  
We'd suggest you have travel insurance too, which can help you out if things in Milan don't go quite to plan.  
It's also worth checking out reviews to find out other guest's opinions of the accommodation, so you get an idea of what the hotel may be like.  
Milan seems like a great destination if you like shopping, football, history and culture, and there's a range of hotels to suit different needs.  
Don't forget to send us a Versace designer postcard *wink*! 
By Amy Smith