Looking for das perfekte Hotel in München? Compare deals to find the right one for you.
Compare cheap quotes for hotels in Munich now. It only takes a moment! With so (Ger)many to pick from, make sure you compare before you go.
Key points
Most of Munich's luxury hotels are dotted around the centre, with quite a few in the Altstadt area of the city
As a major city of commerce and industry – it's home to Allianz and BMW for starters – you'll find many top-end and business hotels in Munich
Munich also has an artistic streak and you'll find a good selection of design-led boutique hotels too. Shop around and compare to find the right hotel in Munich for you
There's no need to fear the wurst - not with our review of the best Munich hotels and how to get them at a great price. 
Hotels in Munich 
As one of Europe's major cities and an economic powerhouse, you'll find all sorts of accommodation in Munich to suit all kinds of budgets. There's deluxe mega-hotels and business hotels that empty on weekends. You'll find plenty of good value mid-range accommodation and backpacker hostels too. And fitting with the arty vibe in parts of the city, such as Kunstareal, there's also plenty of stylish boutique hotels. 
Where are the best hotels in Munich, Germany?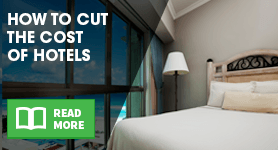 This might sound trite, but the best hotel in Munich is the one that suits your needs best. Think about what you want to get out of your visit. For example, there's no point spending big money on a luxury hotel if you're only after somewhere to crash during Oktoberfest. Location is key to a great city stay, so here's a quick tour of some of the popular parts: 
Altstadt is the Old City and central Munich's medieval marvel. You'll be paying top dollar here, but you'll be in the middle of the action. Lehel is calmer, less touristy but equally charming. Head here for boutique hotels and budget hostels. 
For nightlife and revelry consider Isarvorstadt. A little further out is Nymphenburg, Neuhausen & Olympiapark. Hotels tend to be cheaper here than central Munich, but you might need to use the U-Bahn to see all the sites that the city has to offer. Schwabing is swish but still good value. It's also right by Englisher Garten, but can be noisy.  
Hotels in Munich city centre 
Downtown Munich hotels are clustered in Altstadt and Lehel, with Altstadt edging it when it comes to luxury hotels. If you don't mind a splurge then consider Hotel Bayerischer Hof, Hotel Mandarin Oriental Munich, and Hotel Vier Jahreszeiten Kempinski. 
Hotels in Marienplatz, Munich 
Munich's main square since 1158, you'll find Marienplatz in Altstadt. So budget options are thin on the ground, but if you shop around and compare prices you might bag yourself a bargain. Beyond by Guisel is upscale and exclusive and on Marienplatz. The five-star Louis Hotel is just round the corner on Viktualienmarkt and has plenty of good reviews. 
Did you know...?
If you like BMWs then there's two places you must visit in Munich. BMW Welt is a super-futuristic showroom and exhibition centre found by Olympiapark. And next door is the BMW Museum.
For those keeping an eye on their euros, the Hotel Mercure Munich Altstadt is also close by. A word to the wise: Munich's Christmas Market (Münchner Christkindlmarkt) starts in Marienplatz, so room rates can jump around here in December. 
Munich hotels near Oktoberfest 
Even bigger than the Christmas Market is Oktoberfest. Don't be fooled by the name, this kicks off in late September when the mayor of Munich taps the first keg. 
The tents are erected in Theresienwiese, a huge open space that has held the world's greatest beer festival every year since 1810. Theresienwiese is south-west of the city centre and has its own stop on the Munich U-Bahn, which means it's easy to get to from across the city. However, if you want to stay within stumbling distance then the nearby neighbourhood of Laim is a very pretty, and a very good option. Sofitel Munich Bayerpost is one stop on the U-Bahn or a ten-minute stroll away. Relexa Hotel München is even closer. 
Munich airport hotels 
If you don't fancy making the 40-minute trip into Munich then there's two hotels within the airport. Take your pick from Hilton Munich Airport and Novotel München Airport.  
We feel we should also point out that the world's largest spa - and Europe's biggest water slide park - is less than 10 minutes from Munich Airport. It's called Therme Erding and they have a hotel there too called Victory Hotel Therme Erding.  
See also:
Flights to Munich
Flights to Germany
Munich hotels near train station 
Hauptbahnhof is the name of Munich's main train station. It's two U-Bahn stops from Marienplatz and is pretty central, meaning you have lots of choice of hotels. Yet if proximity to Hauptbahnhof is paramount then consider Eurostars Book Hotel, the cheap as die fritten Euro Youth Hotel Munich, or the sehr-cool Hotel Cocoon. 
How to find cheap hotels in Munich 
Unless you're coming for Oktoberfest, avoid late September and early October. Prices skyrocket in the city as revellers from across Europe and the world descend to sink steins, slap thighs and oompah it up. 
The Christmas markets are another popular time of year to visit despite the freezing temperatures. And keep an eye on Bayern Munich's fixtures. If they've got a home European game, opposition fans could snap up rooms and see rates rise. 
Spring is a fine time to explore Munich and Bavaria, and prices should be sensible if you book in advance. Also find the time to fit in a quick online comparison. It can help you see your options and find a great rate for your hotel in Munich. Genießen! (Enjoy!) 
By Sam Easterbrook