Looking for your 'hotel perfetto a Napoli'? That's Italian for perfect hotel in Naples...
Compare hotels in Naples now with a simple search. Make your euros go further in the south of Italy and find the right Neapolitan hotel for your holiday.
Key points
Many of Naples' palazzos have been converted to boutique hotels. If you fancy a stay in somewhere unique and very chic, then compare hotels in the La Sanità and Centro Storico
The Santa Lucia area of Naples is where you'll find lots of the city's best hotels. Search here if you want five-stars and luxury lodgings
August is usually the busiest month to visit Naples, so book well in advance if you're coming to Napoli then
Whether it's pizza, paintings or Pompeii, whatever brings you to Napoli, you're gonna want somewhere great to stay. So let's have a look at the best hotels in Naples, from boutique boltholes to five-star luxury.  
Hotels in Naples 
Naples is Italy's third-biggest city, the capital of Campania, and the most important city in the south of Italy. As such, you'll find a wide-range of accommodation available for travellers on all sorts of budgets. 
From backpacker hostels, via bijoux palazzos, to five-star mega hotels, you'll find your perfect place to stay if you compare hotels online. 
In our Naples hotel review, we'll mainly be looking at hotels in the city, but there's also lots of accommodation outside Napoli, down the gorgeous Amalfi Coast. If you're looking to combine the seaside and the city, consider Capri, Sorrento and Praiano.  
Best hotels in Naples, Italy - where to stay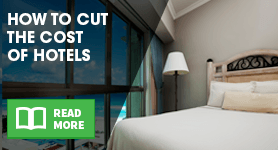 The best hotel in Naples is the one that's in the right location and at the right price for you. Centro Storico is the fizzing centre of Naples, where all the action happens and where a lot of hotels are found. Closer to the seafront and home to many of Naples's luxury hotels is Santa Lucia. And if you're after unique guesthouses and B&Bs then head to La Sanità.  
Luxury hotels in Naples, Italy 
Naples has always been a place of great beauty. The phrase "Vedi Napoli e poi muori", "See Naples and die" referred to its grandeur and splendour and the allure of Napoli extends to top luxury hotels. 
So, if you're looking for opulence then take note of Grand Hotel Vesuvio, Grand Hotel Parkers, and Romeo Hotel Naples.   
Boutique hotels in Naples 
Many of Naples's palazzos, the former palaces and mansion houses of the great and good of the city's past, have been converted into boutique hotels. These can offer great value, combining unique and chic rooms with prices that won't make you want to take a running jump into the Bay of Naples. 
If you fancy somewhere arty and historic then get a load of Magma Home, Correra 241, La Ciliegina Lifestyle Hotel, Hotel Piazza Bellini, and B&B Orsini 46.  
See also:
Flights to Naples
Naples airport transfers
Hotels near Naples Airport  
Aeroporto di Napoli-Capodichino (NAP) is less than four miles from downtown Naples, so a lot of Naples hotels are near the airport. 
But if you want it on your doorstep then Capsule Hotel BenBo is in the airport while Capodichino International Hotel is 500m down the road. 
How to find cheap hotels in Naples 
Keep an eye on SSC Napoli fixtures, particularly European cup games. Opposition fans are likely to stay overnight as they're usually midweek fixtures. 
August is often the busiest month for visitors, but Naples is wonderful in spring and autumn. If you can tweak your Naples dates you're more likely to find a great price.  
A universal rule for cheap hotel rooms is to book in advance. Booking as far in advance as you can will usually get you a better price than leaving it late. And a swift comparison can help you see all your options in one place. Try one now to see if you can find cheap hotels in Naples. Arrivederci! 
By Sam Easterbrook