Find a great hotel in Newcastle for a canny price with GoCompare
When it comes to city break locations in the UK, Newcastle offers everything you could want from a domestic holiday, including some great hotels.
Key points
Booking up hotels in advance could result in an early-bird rate that's cheaper than the same booking made later on
A last-minute booking could also result in a bargain hotel price, although you do run the risk of places being fully booked
Comparing hotels with us can help identify availability and some amazing hotel prices, while also highlighting venues you may not have considered
One of the liveliest cities in the UK, Newcastle is renowned for its nightlife. But it also offers a wealth of attractions, distractions and sporting action, guaranteed to keep any tourist satisfied and occupied. 
With so much to do and see, hotels in Newcastle can often fall to the back of your mind when it comes to planning your trip. Luckily, we've got you covered with this handy lowdown to booking hotels in Newcastle. 
So sit back, enjoy a brown ale and dust off that Cheryl Cole album, as we take a look at some of the best Geordie hotels in The Toon. 
Which hotels are the best? 
According to our partners, there are currently no official 5-star hotels in Newcastle. However, there are a handful of hotels graded 4 stars in Newcastle. These include the impressive Jesmond Dene House. 
When it comes to luxury hotels in Newcastle, this is arguably the crème de la crème. Set in a location that boasts countryside charm within close proximity to the city centre, the Jesmond Dene straddles the fence between country house and city hotel with unmatched ease.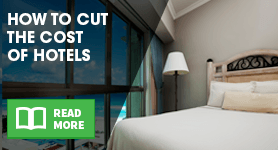 The stylish décor flows seamlessly from reception through to each of the 40 idiosyncratic rooms. Some of the rooms also come with a terrace/balcony, while others even boast a garden, making for the perfect setting for a mid evening cocktail or dining al fresco. 
Speaking of dining, the on-site restaurant has been awarded two AA rosettes, focusing on "simple dishes, done well" with "plenty of attention to detail" - bold claims that are backed up instantly with one look at the menu. There's also a stylish bar and lounge, should you prefer something lighter, while it's also the perfect location to enjoy afternoon tea or a relaxing drink. 
Another great 4-star hotel is aptly named Townhouse Hotel. Boasting exclusivity at its core, the ten-room lodge is perfect for anyone seeking boutique hotels in Newcastle. Tucked away in a leafy residential area within the picturesque suburb of Gosforth, the Grade I-listed Victoria building features surprisingly modern interior, creating a bold contrast that somehow blends together perfectly. 
The only boutique hotel in Gosforth, The Townhouse offers a stylish place for visitors to lay their head, without overcompensating on its facilities to lose its quaint and humble charm. Better still, its location is still close enough to the action of the city to make it easily accessible for those that want to make the most of Newcastle itself. 
See also:
Flights from Newcastle
Newcastle airport parking
Finally, another pick of 4-star hotels in Newcastle is the Hotel Du Vin. With panoramic views of the quay, it's hard to argue the aesthetic allure of this hotel. Classy furnishings sit alongside red brick walls to create a unique cocktail of visual art that's easy to digest and goes down smooth. 
While the hotel itself is conveniently situated just five minutes' walk from the city centre, it also comes equipped with a bistro restaurant, lounge and on-site bar. Meanwhile, Hotel Du Vin even offers its guests the option to partake in Laroche wine tasting, for those looking to enjoy a fun-filled activity without going too far afield. We'll drink to that! 
Whatever you're looking for, you'll find accommodation ranging from the colourful penthouse apartments to the cosy country cottages. Whether you fancy the finest Newcastle Quayside hotels, cheap hotels in Newcastle city centre, or simply hotels near Newcastle, this is one city location that isn't short on supplies. 
Where can I find cheap hotels in Newcastle?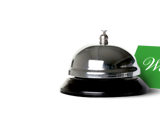 While it can often be hard to know where to start when it comes to booking up accommodation, finding cheap Newcastle hotels can be a lot easier than you would think. In fact, simply booking up early can be a great way to attract a lower price with minimal effort at all. Early-bird rates are often cheaper than hotel bookings made later on, so it's well worth planning ahead and securing a room in advance. 
Having said that, waiting until the eleventh hour can also prove effective, and last-minute hotel bookings in Newcastle can often result in huge savings. However, this option can be somewhat of a gamble, and you do run the risk of there being no rooms available. Nevertheless, it's a viable alternative if you're looking for an impromptu getaway. 
If all else fails, cheap hotels in Newcastle city centre can be found instantly with GoCompare (hello!). Simply tap in your holiday details, we'll do the legwork for you and compare hotels in Newcastle in a matter of moments. You could find the luxury hotel of your dreams with a fantastic price to match! 
By Martyn Grant