Find a great hotel in Nice by comparing prices
A pleasant place to stay can make or break your holiday. So, if you're planning a trip to the French Riviera, let us help you find the right hotel in Nice to make your holiday perfect.
Key points
The price of hotels differs by star rating and board type
If it's luxury you're after, look out for those five stars 
Hostels are the cheapest hotels in the city
The city of Nice offers sun, sandy beaches and plenty of historical sights to see. It's also chock-full of hotels to stay in. You can't stay in all of them (we're as sad as you are, don't worry), but how can you choose the right one? We can help you there. With our hotel comparison service, we can weigh up prices and features of hotels in Nice for you. Isn't that, er, nice? 
Nice hotels 
We can't personally comment on the quality of all hotels, but we're sure you'll enjoy your stay no matter where you go. We can compare the hotels in Nice by other factors though. Board type and star rating are the biggest comparison points other than price, all of which we can show you. 
The variety of hotels in Nice means there should be something for everyone. Going by board type, those just looking for a place to lay their head may be better in a hostel, or in somewhere that offers bed and breakfast only. 
If you want to lounge by the pool beneath the blazing sun, an all-inclusive resort might be your best bet, as all the meals and most of the drinks will be included in the price of your stay.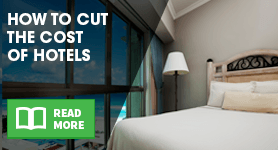 For those who want the freedom to go out and explore the city's many bars, restaurants, cafes – or les bistros – half-board or bed & breakfast might be the best idea. Whatever you're after, you can find it with us. 
The following hotels and rough prices were correct in summer 2018. 
5-star hotels in Nice 
Star ratings differ from country to country as to exactly how and why they're awarded. But generally speaking, the more stars a hotel has, the better it ranks in terms of quality of service provided and how luxurious the amenities are. Be warned: a five-star hotel usually comes with a five-star price tag. 
Nice has several 5-star hotels on offer. The Nice Palais de la Mediterannee is part of the Hyatt Regency – and is as luxurious as its palatial name suggests. Rooms come with a price tag of about £300 in peak season, but go as low as £140 in the off-season.  
Elsewhere, the Hotel Le Negresco has hosted a veritable who's who of the world famous and aristocratic guests, from Louis Armstrong, The Beatles and Elton John to Portugal's Queen Amelie. No wonder, then, that its rooms cost anywhere between £160 and £330 a night, depending on the season.  
'Budget-friendly' isn't really a phrase one tends to use when looking at five-star accommodation, but if one must cater to the demands of the purse strings, one could find oneself a room in the Boscolo Exedra during the off-season. A room at that kind of time may only be as much as £130 a night, which would make it an ideal location to experience the way the other half lives without completely breaking the bank. 
Did you know...?
Just like Edinburgh, with which it is twinned, Nice has a cannon that goes off at noon every day. However, on April Fool's Day, it's deliberately set off at the wrong time.
Luxury hotels in Nice 
If a five-star price tag is beyond your budget, there are plenty of hotels that are just as nice but much more affordable. 
The fabulously decorated Villa Otero, named for famed courtesan Caroline Otero, offers its luxurious rooms at anywhere between £60 and £100 per night depending on when you want to stay. If you'd prefer a hotel with a less salacious history, you could try Le Grimaldi, situated in a quiet back street about five minutes from the beach. Its rooms are a tad more expensive, coming in between £80 and £120 per night. 
Elsewhere, for those who enjoy a more artistic location, painter Henri Matisse once stayed in the Hotel Beau Rivage. You can too with rates of between £75 and £160. If you want a suite with a private terrace, it'll be much more expensive, closer to £300. 
For a more private retreat, you could try the Hotel Villa Les Cynges. With its six rooms going from around £125, it's a well-decorated mix of vintage features and contemporary style. All this can be found in a quiet residential street that's roughly ten minutes from the beach or 15 minutes from the town centre. 
Cheap hotels in Nice 
There are plenty of more budget-friendly hotels in Nice. Mostly located in or near the city centre, you can enjoy quiet little hideaways, cheap hostels, or rooms in a chain hotel. 
If you're after something familiar, you could go for a room in the ibis Nice Centre Gare, with rooms from about £80 or more per night. For those who'd prefer to avoid the chain hotels and try a more authentically French experience, rooms in the Hotel de Verdun are on offer from upwards of £70 per night. Or try the Hotel du Midi from about £80. 
For somewhere that feels a little more personal, try a room at the Villa Rivoli hotel. Put any thoughts of pasta parcels out of your mind – this hotel and its 24 rooms benefit from the expert management of Mme Kimmig, a German hotelier who used to manage a five-star establishment. Her expertise has created an almost idyllic hideaway in the city centre which caters to all types. Special-interest breaks are laid on for jazz musicians from beginners to professionals, cyclists, and budding chefs. Rooms might be as much as £90 per night.
See also:
Flights to Nice
Nice airport transfers
Solo travellers, or couples looking for complete privacy, could try for rooms with Pebbles. No, we're not talking those smooth stones you skim across ponds. Pebbles has apartments all over the city, from one to three beds, and even a couple of multi-bedroomed mega-villas. All centrally located, they're perfect for anyone who fancies self-catering or just wants the privacy of a one-bedroom flat. These properties are on offer from upwards of £65 per night, so book early to avoid disappointment. 
A bunk in a hostel is probably the cheapest stay you'll find in Nice. The Villa Saint Exupery Beach offers its services from about £18 per night, so if you're backpacking, or looking to save serious bucks, you might be better off going for a hostel.  
Top tips for a cheap hotel in Nice 
Getting a hotel in Nice needn't cost a small fortune, so if you want to enjoy your holiday without blowing your whole budget on the hotel, we can help you find the right one. By comparing hotels, you can compare by board type, star rating and price among other factors. All you have to do is choose when you want to go, and we'll take care of the rest. Bon voyage! 
By Nick Dunn