Don't tie yourself in Notts looking for hotels in Nottingham!
Compare quotes for cheap hotels in Nottingham. Search and save now before you go – it's time well Trent!
Key points
There's a wide selection of chain hotels in Nottingham, but also some interesting boutique and independent hotels too. Shop around and compare prices
Parking is at a premium in Nottingham city centre, so look to the outskirts for hotels with free parking
Hotel prices shoot up in Nottingham if England are playing at Trent Bridge. Keep an eye on fixtures if you're not visiting for the cricket
The Queen of Midlands has a lot more going for it than just Robin Hood, lace and Nottingham Forest. A Unesco City of Literature, and the home to both The National Videogame Arcade and the National Ice Centre, Nottingham punches well above its weight. 
Coming on business (Boots the pharmacy is based here), visiting one of the two universities or having a weekend away? Well, you're gonna need somewhere to stay, so here's our review of the best hotels in Nottingham.   
Hotels in Nottingham city centre 
For something a little bit different, consider Hart's Hotel. It used to be the A&E department of the old Victorian hospital. But this isn't a sterile experience, instead it's a stylish place to stay just off Maid Marian Way.  
For something very different, consider Igloo Hybrid ho[s]tel. Slamming together 'sleep boxes' and wacky art, alongside the usual dorms and private rooms, Igloo is certainly something. And one of those things is cheap. It's also less than a minute's walk from Market Square.  
You'll also find all the usual chain hotels in Nottingham centre too. Shop around and compare to find the perfect place for you.  
Luxury hotels in Nottingham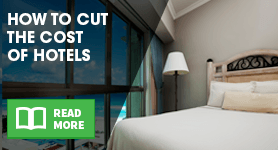 When it comes to top hotels in Nottingham, the big player is the Lace Market Hotel. Found on a cobbled street in Nottingham's Creative Quarter, this Grade II-listed Georgian townhouse has 42 bedrooms and is an Art Deco delight inside. Also home to the Cock & Hoop pub and the rather fancy Merchants restaurant, if you're after a luxury break in Nottingham, then look into the Lace Market. 
Other top hotels in Nottingham include Crowne Plaza, St James Hotel, and Roomzzz. 
Hotels near Nottingham Arena 
Heading to a gig in Motorpoint Arena Nottingham? In fact, the city punches well above its weight when it comes to live music. As well as Nottingham Arena there's Rock City, The Rescue Rooms, and The Bodega Social Club for starters. Rough Trade also has a shop in the city centre. 
The Arena is in the Hockley area of Nottingham and shares the site with The National Ice Centre. It's a 10-minute walk from Market Square and the same distance from the main train station, so most city-centre hotels are near the Arena. Still if you want to be right by it then try Premier Inn, Ibis and Mercure. There's lots of choice, so be sure to compare before you commit.  
Did you know...?
Nottingham use to be called Snotingham after an Anglo-Saxon chief called Snot
Hotels in Nottingham with parking 
Parking in central Nottingham is a bit of a nightmare. Good job the bus network and trams around the city are excellent. 
But if you're driving to Nottingham then you're gonna want somewhere to park the car. 
So you might want to investigate Park Inn by Radisson Nottingham, DoubleTree by Hilton Hotel Nottingham - Gateway, and Best Western Plus Nottingham Westminster Hotel. All have free on-site car parking for guests. 
See also:
Flights from East Midlands
Birmingham flights
How to find cheap hotels in Nottingham 
There's no real peak or low seasons when it comes to Nottingham. 
The one big thing to keep an eye on is if England are playing a test match at Trent Bridge. Hotel prices will increase as cricket fans descend on the city.  
Otherwise, book well in advance if there's somewhere you want to stay. If you're flexible with your dates, you can play around and find the best time to come. If you don't mind where you sleep try a last-minute booking. 
Whatever tactic you choose, fit in a swift comparison to see what savings you might make before you book. 
By Sam Easterbrook