Give hotels in Oxford a punt with GoCompare
Feeling like an intellectually stimulating holiday? Try a stay in the grand hotels of Oxford!
Key points
Hotel prices change based on when you want to stay, so do your research ahead of time
Oxford has plenty of hotels both close to and far from the city centre
Most of the hotels in Oxford are three or four-star affairs
Known as the City of Dreaming Spires, Oxford is the home of academic powerhouse Oxford University, and the location of your next holiday. And we'd be delighted to help you compare the hotels in the city, and find you a great place to lay your head.
Comparing Oxford hotels 
You can find a wide variety of hotels in Oxford. There's of course a plentiful supply of the usual suspects like Holiday Inn and Mercure. However, there are also lots of independent hotels in the city, offering rooms at a range of prices. 
The price will change according to which type of accommodation you're looking into, and how far ahead of your stay you book it. 
The star rating of your accommodation will also affect the price. Within the UK, the higher the star rating the more luxurious a hotel generally is in terms of high-quality service and amenities. A higher star rating usually begets a higher price of room (sorry – the academia's rubbing off). The hotels in Oxford are mostly three and four-stars, so very reasonable in quality at a price that could be quite expensive. 
The following hotels and rough prices were correct in summer 2018. 
Cheap hotels in Oxford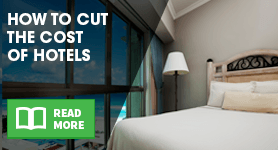 Looking for a cheap room in an Oxford hotel? You could consider staying in a hostel. The Central Backpackers hostel is cheap and cheerful, and in a great location. It offers rooms from £17 a night, if you book early enough. 
Feel like revisiting your student days? Try a night or two in the halls of Oxford Brookes University: Scott House offers its rooms for upwards of £50 per night.  
There are also some budget-friendly guesthouses around, like Browns at £60 or more per night. Athena Guest House offers its rooms at almost the exact same price. 
There's no shortage of affordable rooms in Oxford, no matter what your budget.  
Hotels in Oxford city centre 
Home to a lot of the luxury hotels in Oxford, the city centre might just be the place to go if you want to stay near the action but at reasonable prices, or if you want to enjoy a more luxurious holiday in the hub of British academia. 
You might not expect to find a quiet B&B in the city centre, but Holywell Bed and Breakfast offers just that at prices around £115 per night. It's located near the Sheldonian Theatre and Bodleian Library, and the owners even offer their own walking tours of the city. It does only have two rooms, so make sure you book in plenty of time to avoid being disappointed. 
Did you know...?
In the Harry Potter films, the Hogwarts dining hall was inspired by the Great Hall in Christ Church college. The staircase leading to the hall was used multiple times across movies.
Elsewhere, if you fancy a more gastronomic (and carnivorous) experience, you could try the Porterhouse Grill & Rooms. The name says it all – this is both a meat-eater's paradise and a hotel. It used to be a pub, but it now includes rooms above the very modern bar and grill. At £200 per night, the rooms come in at the expensive end of the budget... But when there's steak on offer for breakfast, it might just be worth it! 
Slightly further from the city centre is the Principal Oxford Spires Hotel, offering its rooms from £90 per night. Some of them offer views out over meadows, wherein you can watch horses graze. If that's your thing. To sweeten the deal, this hotel's only half a mile from the city centre. 
One of the most central and luxurious hotels in Oxford is the Old Parsonage Hotel. At upwards of £200 per night, it's one of the most expensive hotels in the city centre. While modern in décor, it retains a lot of the quaint character that gives Oxford its personality.  
Hotels near Oxford 
If you're not fussed about being near the action of the city centre, there are plenty of hotels slightly further out that might suit your budget. 
The Gorselands Hall Bed and Breakfast, for example, is about eight miles away, but offers twin rooms from £90 per night. Although further from the city than might be convenient, it's on the doorstep of the Wychwood National Nature Reserve, making it a perfect location for nature-lovers who want to enjoy a hike or two. 
See also:
Slightly closer to town, and a tad more expensive, is the Artist Residence, situated roughly seven miles from the city centre. Technically a gastropub, its aesthetic is pure country cottage. It offers a small range of comfortable rooms for around £120 a night. So, if you're an artist looking for a quiet break away from the hustle and bustle of city life – or just for some fresh-air inspiration – it might just be the right place for you.  
Top tips for cheap hotels in Oxford 
If you fancy exploring the home of the oldest university in the English-speaking world, we can take the hassle out of finding an affordable place to stay. 
Use our handy search to compare hotels easily. Looking at a range of factors, including price and location, we can help you find the ideal hotel for your holiday. Now on your bike! 
By Nick Dunn