Find a great hotel in Paris with GoCompare
Say "au revoir" to naff hotels and compare great Paris hotels with GoCompare.
Key points
Comparing hotel prices with GoCompare could highlight awesome yet cheap hotels in Paris, while also displaying other options and venues you may have overlooked
Getting ahead of the curve with an advanced booking can see you bag an early-bird bargain at a better price than the same booking later on down the line
Leaving your booking until the very last minute can also translate into a lower rate. However, there's no guarantee that rooms will be available if you leave it too late
Ah, Paris - 'The City of Love', home of the Eiffel Tower and one of the most famous capital cities on the globe. From the Arc de Triomphe and Notre-Dame Cathedral to The Grand Palais and The Louvre, Paris is overflowing with enough legendary sights to keep even the most enthusiastic tourist busy for days on end. 
However, Paris is also filled with countless beautiful hotels that can pass as tourist attractions themselves. To give you a taster of what's in store on the other side of the channel, we've done the legwork for you with this handy hotel rundown. 
So, pour yourself a generous glass of pinot noir and break out the macarons as we take a virtual stroll around the Parisian streets to find some of the best hotels Paris has to offer. 
What are the best hotels in Paris? 
Many would-be French tourists looking for family hotels in Paris will naturally be drawn to hotels in Disneyland Paris itself or weighing up the cheap hotels near the park. However, restricting your search to strictly Disney Paris hotels is doing a severe disservice to your trip.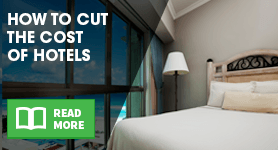 Depending on whose star ratings you go with, there are roughly a whopping 50 different 5-star hotels in the city, which could provide a bit of a headache for those hunting down luxury hotels in Paris. However, as far as headaches go, it's not a bad one to have. 
In fact, Paris is graced with several venues that even go above 5-star status. A notch above the almighty celestial quintet grading is the rarely mentioned 'Palace' status, created in 2010. Palace hotels are as good as it gets and the list of palatial hotels includes some of the top hotels in Paris that really are the crème de la crème. 
Le Bristol 
Le Bristol is a fine example of this type of hotel. In fact, it was the very first hotel in Paris to be officially granted Palace status. Making its debut in 1925, Le Bristol is a venue with history steeped in every wall. In fact, the hotel even served as the unofficial American Embassy during World War II. It's seen all manner of celebrities grace its rooms over the years, from Charlie Chaplin and Rita Hayworth to Mick Jagger and George Clooney. 
Famous for its classic architecture and luxurious interior, Le Bristol offers the quintessential Paris experience for those seeking am authentic taste of France at its most opulent. Complete with Louis XV and XVI-style furniture, the rooms overlook the scenic French landscape with views of the Parisian rooftops, and the flower-filled courtyard of the hotel's inner garden below. 
Le Bristol also boasts a gastronomic restaurant named the Epicure, with a menu presided over by world-famous chef, Eric Frechon. Meanwhile, if you're looking for something a little more active, there's an on-site fitness centre and indoor pool, plus a sauna, award-winning spa and wellness centre to relax, recline and rejuvenate afterwards.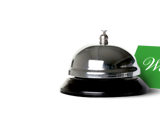 Hotel Plaza Athenee 
Similarly, Hotel Plaza Athenee has become a Paris institution that is as established as it is grand, with its flowery window boxes a colourful part of the city landscape. A revamp in 2014 ensured the Plaza Athenee remained in vogue, allowing it to maintain its classic allure while also incorporating modern tweaks and nuances into the presentation. 
As for the rooms, free WiFi and on-demand TV facilities provide ample in-room entertainment, while the extensive mini bar selection means you don't even have to leave the room to enjoy a fine beverage. However, the allure of the cocktail bar downstairs – and the comprehensive cocktail menu therein – may persuade you to venture out of your room, all the same. 
In addition to the cocktail bar, the Hotel Plaza Athenee also boasts an on-site spa run by the Dior Institute and five different restaurants, with menus overseen by none other than Michelin Star chef, Alain Ducasse. And perhaps the crown jewel of this hotel is its iconic Eiffel Suite, which features a framed view of the Eiffel Tower from top to bottom - a view that's simply magnifique. 
Did you know...?
New York City's Statue of Liberty was famously a gift to the American people from the people of France. However, what isn't so widely known – particularly for those that have never been to the city – is that there are actually a number of smaller versions of the statue in Paris.
The rest of the best Paris hotels 
Le Bristol and Plaza Athenee are just two of the stunning Palace hotels in Paris. Diving in a little deeper will unearth the likes of the luxurious Four Seasons Hotel George V, the majestic Park Hyatt Paris Vendome and the elegant Peninsula Paris. Meanwhile, the iconic glamour of the legendary Ritz Paris holds enough name value to warrant a look on name recognition alone. 
And all this without even including the dozens of 5-star venues that line the picturesque streets of the French capital - such is the level of the hotel quality in 'La Ville des Lumieres'. Even if the epic grandeur of palace-standard and high-end prestige isn't your style, there's still plenty of hotels that offer something a little more modest. 
Finding cheap hotels in Paris 
Despite being well-stocked in luxury hotels, many of the high-end hotels are very expensive and won't be in everyone's price range. Palace hotels and 5-star accommodation are great if you can afford them, but palatial decadence comes at a hefty cost and 5-star furnishings don't come cheap. 
Luckily, Paris offers a whole range of accommodation to cover all manner of budgets. With a variety of hotels to choose from, there's a place and a price to suit all, whether you're looking for Disneyland Paris hotels or run-of-the-mill Ibis hotels (no offence, Ibis!). 
However, a smaller budget doesn't mean you have to trade The Ritz for the ruts. There are still plenty of tricks to lower the cost of even the fanciest hotels, and help pad out your spending money for a dream holiday of a lifetime. 
One of the easiest ways to find a cheap hotel in Paris is to take a leaf out of the boy scouts' book and 'be prepared'. Booking up in advance could garner an early-bird rate that's cheaper than a booking made later on, so it does pay to be organised. Better still, booking up early also gives you something to look forward to and gives you longer to save for the holiday itself. 
On the other hand, a last-minute booking can also pay off big. Hotels often slash the prices of their rooms to fill up unsold vacancies as the date draws near, so a keen eye and an open diary could see you walk away with the deal of the decade. However, there is an element of risk as there are no guarantees that rooms will be available. Having said that, last-minute holidays to Paris are a great option for those looking to make an unplanned getaway and ideal for a spontaneous romantic excursion. 
Above all else, whether you're a last-minute chancer or an organised early bird, a simple comparison can help unearth some of the best hotels at hopefully the lowest prices in no time at all. If you're in need of some direction, GoCompare's hotel search can guide you to great accommodation at a great price instantly, while it can also help highlight some hidden gems you may have overlooked. 
By Martyn Grant