Stressing about your Thai holiday? Compare hotels in Phuket today...
Don't let hotels in Phuket get you into debt... Find elation in your destination with cheap hotel fare from GoCompare.
Key points
Booking your Phuket hotel well in advance is the best way of nailing down a great price, with a greater range of available rooms and entire pads
A last-minute booking could also result in a bargain hotel price, although you do run the risk of places being fully booked
Comparing hotels with us can help identify availability and some amazing hotel prices, while also highlighting venues you may not have considered
A popular destination with travellers, honeymooners and families alike, Thailand is one of the most popular tourist locations in Asia. Phuket is the country's largest island and commonly regarded as one of the best places in Thailand from a tourist perspective. 
Home to over 30 beaches throughout and with average temperatures of over 30 degrees, Phuket is a literal hotspot for those that are Thailand-bound. If that includes you, then Phuket accommodation is probably pretty high on your list of things to look into. 
What are the best places to stay in Phuket? 
The beauty of holidays in Phuket is that great accommodation can be found at surprisingly affordable prices. Many hotels reside in the low double figures per night, making it a great place to go if you want to travel on a budget. In fact, there's a whole host of Phuket hostels that can be found for a real steal! 
Having said that, if money is no object, the Iniala Beach House is everything you could ever want from a holiday home. One of the most renowned hotels in all of Asia, the Phuket spa resort is situated right on the golden sands of Natai beach and is a real postcard picture come to life.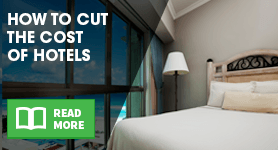 The resort itself is like something straight out of a James Bond film - the chic scenery that is, not in that it's inhabited by a Machiavellian supervillain. Instead of expendable henchmen, the resort offers an army of personal butlers, maids and chauffeurs at your beck and call, for your eyes only. 
The lavish interiors are truly a sight to behold, ranging from abstract furniture and psychedelic colours to auburn waves on the ceiling and showers set in sand. With each room uniquely decorated in its own quirky splendour, a mere stroll from room to room can turn into a carnival for the senses. 
A mere glimpse at the list of other luxury villas in Phuket is enough to instantly stir up feelings of wanderlust. From Ocean's 11 Villa and Villa Amanzi Kamala to Baan Paa Talee Estate and the Villa Saan, the selection of stunning, private abodes is a crowded lot to peruse. 
Budget luxury holidays in Phuket 
If your bank balance is well-nourished, the opulent options available can make knowing where to start a tough choice. However, you don't have to spend big to enjoy luxury hotels in Phuket. 
Did you know...?
Phuket Vegetarian Festival is an annual parade that takes place on Thailand's largest island every October. However it's not just salads, soups and lentils. One part of the proceedings is a ceremony designed to bring good luck and banish evil spirits. How do you banish evil spirits? With an extreme parade of painful piercings, of course!
The beautiful Trisara is half the price of the Iniala, while the aesthetically awesome Keemala is half the price again. The former offers a true taste of Thailand within the resort, with everything from yoga  to a Muay Thai boxing ring on site, while the latter offers scenic escapism within fantastical, bulb-shaped huts that look like something out of a Disney movie. 
If you're looking for something a little less expensive again while still maintaining the serene tranquillity of the other resorts in the region, the Amatara in south-east Phuket offers rooms for less than £150 per night. With a more conventional Thai ambience, the Amatara offers a more affordable alternative, without sacrificing the innate grandeur of its more expensive competitors. Best of all, it still boasts many of the same facilities and services, including complimentary mini bars, Thai Chi and yoga sessions, and an on-site spa and fitness centre. 
With hundreds of Phuket villas, hotels and resorts to choose from, you're truly spoilt for choice when it comes to finding top quality hotels in Phuket. Whether you're looking for five-star hotels in Phuket or budget luxury in Phuket, 'The Land of Smiles' lives up to its name - guaranteed to leave you positively beaming, whatever your budget! 
Where can I find the cheapest hotels in Phuket? 
Finding great cheap hotels in Phuket can be a lot easier than you might think. Prices of accommodation vary wildly from one setting to the next and shopping around can really be beneficial – especially if price is a concern. While the cheapest often doesn't translate into the best hotels in Phuket, a middle-of-the-road compromise between the two can be a fantastic solution that ticks both boxes, getting you one of the best luxury hotels in Phuket for a fair price. 
One of the easiest ways to gauge the overall price of the region is to shop around. Whether you're on the hunt for a lavish, all-inclusive hotel or a peaceful, boutique hotel in Phuket, a quick comparison can instantly highlight a whole host of venues for you to choose from. While you can see some of the cheapest options around, it can also unearth some hidden gems and illuminate some truly fine hotels you may have missed. 
You can also increase your chances of getting a cheaper hotel in Phuket by planning your holiday in advance. An early-bird booking could well come with an early-bird price tag attached, so it definitely pays to be prepared. Hotel prices typically increase as time goes on, so if you can get in early, it's a wise move. 
Having said that, a search of last-minute hotels in Phuket can also pay dividends, particularly if you have an open mind when it comes to dates, venues and flight times. However, there's no guarantee on availability. Nevertheless, a late booking could see you discover some great Phuket resort deals. Who knows, you could find yourself waking up to views of the best beaches in Phuket sooner than you think! 
By Martyn Grant