Finding a great hotel is a Pisa cake with GoCompare!
Get that Pisa-full easy feeling and compare hotels in Pisa today.
Key points
Booking your Pisa hotel well in advance could attract a cheaper early-bird price than the same booking made later on down the line.
On the other hand, a last-minute booking can also attract a bargain price tag. However, options are likely to be more limited
Comparing hotels with GoCompare can instantly highlight some of the cheaper hotels in Pisa, while also providing alternatives you may not have considered
Renowned the world over for its famous wonky landmark, Pisa is one of the most famous cities in all of Italy. The leaning tower itself is even widely regarded as one of the 'Seven Wonders of the Middle Ages', and attracts tourists from around the world to gawp at its angled awesomeness. 
However, there's a lot more to Pisa than the handiwork of dodgy medieval construction workers. The city is full of impressive monuments with perfect posture that won't screw up a spirit level! What's more, the hotels dotted throughout the city and the surrounding area are a cornucopia of class and comfort, the likes of which are reason enough to visit the city in itself. 
So, to paraphrase John Lennon, give Pisa a chance as we take a look at some of the best hotels the city has to offer. 
What are the best hotels in Pisa? 
There are only a handful of 5-star hotels in Pisa, and we're going to home in on one just to give you a bit of Pisa flavour. That hotel is the Bagni di Pisa.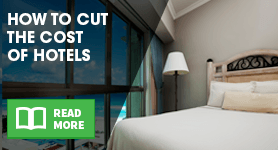 Set in the Giuliano Terme just under four miles from the centre, the Bagni di Pisa is a historic venue with a rich story within its walls. The venue itself is actually the former summer palace of the Grand Duke of Tuscany, dating all the way back to 1743. If you're looking to switch off from the outside world and lose yourself in the authentic Italian ambience, this venue is for you. 
With 18th-century charm and Azzurri culture at its core, the Bagni di Pisa is marketed as a hotel and spa resort – and what a spa it is! Boasting natural hot springs, a collection of pools and thermal treatment rooms, the Bagni di Pisa offers a wealth of innovative wellness facilities guaranteed to help you unwind and relax like never before. As far as Pisa spa hotels go, this is the cream of the crop. 
Meanwhile, the gourmet food that graces the carefully constructed restaurant menu is inspired by tradition and gives the true taste of Italy to accompany the Mediterranean ambience of the resort. They also run regular offers, such as discounted rates for long stay bookings, so it's worth keeping an eye out for periodical promotions and seasonal specials. 
With a wide range of services in an environment that not only promotes relaxation but virtually guarantees it, the Bagni di Pisa is the perfect destination for those looking to refresh, detox and unwind.  
Finding a hotel that's right for you 
Although the Bagni di Pisa is one of very few 5-star hotels in Pisa, there are a number of great 4-star hotels in Pisa: from the Grand Hotel Continental on the seafront to the Hotel Albergo Villa Marta set afoot the Monti Pisani hills. 
However, depending on what you're looking for in your holiday, location could be more important than the actual facilities and services within the hotel itself. If you're looking for luxury hotels in Pisa or boutique hotels in Pisa, you won't be disappointed in the city centre. Hotels in Pisa city centre range from chic B&Bs to grand guest houses.  
A prime example of the former is 7 Rooms. Simple and modest, yet contemporary and cosy, this is ideal for families or groups looking to make the most of the city of Pisa. Meanwhile, the Royal Victoria offers traditional luxury and grandeur within a central location. Overlooking the River Arno, it also features a central tower that dates back to the 10th century. 
The variety of hotels on offer in Pisa and the surrounding area makes it a great destination for families, friends and couples alike. Best of all, hotels near Pisa Tower are far from rare – many are within walking distance. 
How can I find cheap Pisa hotels?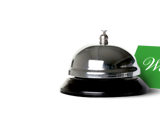 As is often the case when booking up holidays, getting in early can be the difference between staying in a Pisa palace and staying in a Pisa hut. It can also allow you to capitalise on an early-bird rate that's typically cheaper than booking up later on, so it really does pay to be organised. Meanwhile, booking your hotel in advance can also allow you more time to budget and save for the holiday itself. 
Having said that, if the early bird has already taken flight and the bargain boat has long since sailed, all is not lost – last-minute hotels in Pisa could be your saving grace. Hotels often slash the price of their rooms if they remain unsold as the date nears, so a timely search coupled with a free diary could leave you with a real steal on accommodation. 
Whether you catch the early train or the late bus when it comes to booking your hotel, don't forget to compare before you finalise your booking. Comparing hotel prices with GoCompare can give an instant overview of the market, while also highlighting some cheaper hotels in the area. It can also unearth a world of options you may not have even considered. 
By Martyn Grant