Looking for hotels in Porto? We could help find your perfect Porto pad
If you're planning a holiday or business trip to the Invincible City, you'll need to take a look at Porto hotels.
Key points
While Porto isn't overflowing with five-star luxury hotels, there are a few that have that extra something, like a spa, pool and gym
On the flipside, there's plenty of cheap accommodation in Porto, from your hotel chains to sociable hostels. If you're after something with a bit more pizzazz, try comparing boutique hotels
Don't forget to take the cost of tourist tax and your travel insurance into budgeting for your Porto hotel
Porto is the second-largest city in Portugal, and is also one of the oldest European cities, dating back to the Roman Empire.  
You might sometimes hear of a place called Oporto; well, that's just another name for Porto, brought about by a mispronunciation – oops! 
Porto is famous for its port wine, the Porto School of Architecture, and the Queima das Fitas (a huge student festival in May, before final exams start), which is attended by around 50,000 people.  
After all that excitement, you'll need a good night's sleep, so let's get on with examining Porto hotels.  
Five-star hotels in Porto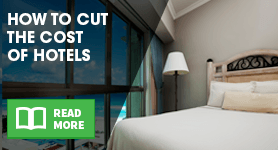 For some luxury hotel action, the Intercontinental Porto Palacio das Cardosas is right in the middle of the city, and has a beauty salon, gym, spa, cafe and restaurant.  
Similarly, the Sheraton Porto Hotel and Spa has a spa (obvs), swimming pool, health club and a bar.  
If you want to go completely all out, why not stay in a National Monument? The Pestana Palacio do Freixo hotel is in an 18th-century palace and has a gym, restaurant, bar, indoor and outdoor pools. 
Cheap hotels in Porto 
Watching your wallet's waistline? Then the Star Inn Porto could help keep it nice and plump. It prides itself on value for money and has twin, double, triple and quadruple rooms, depending on your needs. There's a cafe and a lounge bar for you to relax in.  
If you're not fussy about sharing and just want a good base, then CoolHostel might be worth looking at. You can get a bed in an 8-bed mixed or female-only dorm or a triple room. Bathroom facilities are communal and it's also got a sun terrace, lounge and vending machine.  
For all the fans of chain hotels, there's Ibis Budget Porto Gaia, with an all-you-can-eat breakfast buffet. It also allows pets!  
Boutique hotels in Porto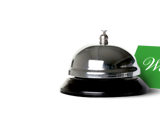 Like your hotels small, cosy and stylish? Look no further than Malmerendas Boutique Lodging, with its five suites all coming with kitchen facilities and a mix of old and new decor. An airport shuttle service, terrace, games room and on-site coffee house are a real plus.  
The 1872 River House is another boutique hotel in Porto, with eight rooms, a café/coffeehouse and an airport shuttle service.  
Though slightly larger than most boutique accommodation, Hotel Teatro is designed to look like a theatre, with a box office instead of a reception desk and tickets instead of room keys.  
Get a bargain on your Porto hotel 
You could save yourself time and money by letting a comparison site (like us!) do the comparison work for you. It's easier than endlessly scrolling through websites.
Now you've read all about Porto hotels, we've hopefully helped you narrow down some of your hotel options.  
When comparing hotels in Porto, being flexible with your travel dates, booking early (or late, if you're feeling daring) and checking whether your preferred hotel charges a cancellation fee could save you a few extra pounds. 
It might be worth looking at Porto hotel reviews and finding out where they are on a map, so you get a better idea of what to expect. 
Don't forget to bear in mind the tourist tax, that's payable at your hotel when you check out.  
By Amy Smith