Heading to Prague? Compare hotel prices before you go!
Better your holiday by choosing the right hotel. We can help you compare them by looking at price, location, amenities, and more.
Key points
If you're looking for a cheap hotel in Prague, your best bet is to compare and ideally book well ahead of time
There are some affordable five-star and luxury hotels right in the heart of the city
For those who want to get into the thick of it on a budget, there are also some centrally located cheap hostels
As the capital of the Czech Republic, Prague is home to numerous hotels to say the least. From small hostels and two-star boarding houses to five-star palaces with plush interiors, Prague has it all. But you don't want to choose the wrong one. As luck would have it, we can help you find the right hotel for your budget and needs. 
Hotels in Prague 
Prague hosts as many hotels as you can shake a Do Not Disturb sign at, so it might seem a daunting task to try and find the right one. That's where we come in.  
Prices will vary between hotels, particularly due to star ratings. They may also vary between board types. This refers to what meals you might get with your room: room only, bed and breakfast (B&B), or full-board are the most common board types. 
The following hotels and rough prices were correct in summer 2018.
Hotels in Prague Old Town 
Home to several of Prague's famous landmarks, like the Astronomical Clock and the Old New Synagogue, the Old Town is an attractive prospect for tourists.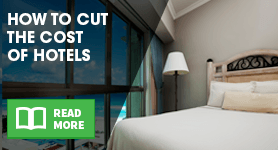 Its hotels boast gorgeous architecture at a range of prices. For example, you might want to Czech in to the Hotel Cosmopolitan, which overlooks the Old Town and is situated opposite its sister hotel, the Art Deco Imperial. It's also not too far from the Old Town Square, and is within five minutes of the river for some peaceful walks. Rooms go for around £110 per night, and you could enjoy a relaxing afternoon in the sauna – or head over the road for massage treatments at the Imperial.  
Elsewhere, you could Czech out the Savic Hotel. A boutique hotel with just 27 rooms, it's quite an intimate affair with a cosy, family-run atmosphere. A three-minute walk from the Astronomical Clock, it enjoys a prime Old Town location: the Charles Bridge, Wenceslas Square and the Prague Castle are all within a 15-minute walk from your room, and it's less than ten minutes from the train station. It's slightly cheaper than the Hotel Cosmopolitan, with rooms coming in at about £80-90 per night. 
If it's a luxury stay you're after, you could try the Ventana Hotel. A five-star boutique, it's situated opposite the town hall in the Old Town Square. At only £150 per night in the off-season, the glass of bubbly you'll receive at check-in is a very pleasant bonus. 
Cheap hotels in Prague 
Looking for somewhere just to lay your head? Perhaps you're after a more budget-friendly stay in Prague. If so, a hostel or cheap B&B might be a wise choice. 
Fortunately, Prague has plenty of cheap accommodation on offer. At the cheaper end of the scale is Sophie's Hostel. It offers a range of rooms from £14 to £24 per night in the low season, including dormitories, private rooms, and even small apartments. Situated near Wenceslas Square (where the winter snow lies deep and crisp and even), it's well-removed from the hustle and bustle of the city centre, but not too far as to be inconvenient. 
Did you know...?
The light display that illuminates Prague Castle at night was paid for by the Rolling Stones and installed by their stage lighting technician.
Those looking for a budget-friendly romantic getaway might want to try the Nicholas Hotel Residence. A small and intimate bed and breakfast, its charming aesthetic makes it perfect for honeymooners or families. The breakfast, comprised of cold dishes only, is served in the hallway, but eaten in the rooms – so you can send your partner out to get it and then eat it in bed together as a proper romantic treat. Its nine suites are available from around £70 per night in the low season.  
Alternatively, you might prefer the achingly chic Fusion Hotel. With several eateries and bars, a play room including both an Xbox and a Skype booth, and a streetwear store, it's got practically everything you'd need without ever stepping outside. But, if you do want to go outside, it's within walking distance of the National Museum and the Old Town Square. The rooms, from single and themed doubles to dorms and apartments to the one with a huge bed that sleeps up to six people (for those who really enjoyed the nursery rhyme 'Ten in the Bed'), can rise to highs of around £75 per night in the peak season.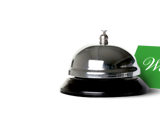 Luxury hotels in Prague 
Fancy living it large in a fancy hotel? You could end up rubbing shoulders with the rich and famous if you choose the right one. Prague is home to several five-star hotels, but what does that actually mean? 
There's no such thing as a universal definition for star ratings. A good rule of thumb is that the more stars a hotel has the more luxurious (and expensive) its services and amenities are. That's not to say that fewer stars denotes a bad hotel, just that more stars generally means posher decor, more services offered, and so on. 
Luxury doesn't have to cost the earth, however. Take the five-star rated La Ballerina Hotel. Decorated in dedication to dancers old and new, it's one of the three Alchymist Luxury Group properties in the city, and is situated within ten minutes' walk of the Old Town Square. But rooms can go from £110 per night, which isn't a massive leap from the cheaper hotels that might boast fewer stars.  
See also:
Flights to Prague
Prague airport transfers
Classical music fans will appreciate the Aria Hotel. With its Baroque architecture, music library, musician-themed bedrooms and staff musicologist, opera buffs and classical music connoisseurs will greatly enjoy a stay here. It's only a five-minute walk from Charles Bridge, and is surrounded by palaces, churches and gardens. If you want a soundtrack to your stay, each room is themed to a specific composer and comes with its own iPad with a library of works from that composer. The Aria Hotel does, however, come with a five-star price tag, with rooms ranging in price from £200 in the low season to over £330 in peak times.  
If you want to enjoy a stay in the real lap of luxury, you could book a room in the Hotel Savoy. You might even get to hobnob with the rich and famous: Bruce Willis, R.E.M and Princess Caroline of Monaco have all signed the guestbook. But at a potential £1,000 for a room in high season, you might need to be rich and famous yourself to afford a stay there! 
Top tips for a cheap hotel in Prague 
If you're thinking of a holiday in Prague, we can help make your stay a memorable one. We can help you compare hotels, making what might otherwise be a tough choice into an easy one. We look at price, amenities, board type and more to help find the right one for your budget and needs. So, for a journey to the Czech-in desk that's smooth and simple, get online and go compare! 
By Nick Dunn