Find a great hotel for your trip to Reykjavik
If you like hot springs, brightly coloured buildings, puffins, museums and Vikings, then you might want to have a look at hotels in Reykjavik.
Key points
There's luxury hotels, budget-friendly hostels and mid-range B&Bs to choose from when it comes to comparing Reykjavik hotels. Want a spa? They've got one. Want a karaoke room? They've got that too
Compare hotels in Reykjavik with us to easily view some great deals for your ideal hotel
To see the cheapest Reykjavik hotel deals, we'd suggest being flexible with your travel dates, if possible, so you can pick the cheapest time to go
Reykjavik is the capital city of Iceland and some of its hills used to be islands when the ice from the last ice age melted.   
Reykjavik has some great weekend nightlife, but alcohol is expensive as beer was banned there until 1989.  
The Iceland Airwaves music festival happens in November, with venues spread across the city. Around New Year's Eve, there's a law in Reykjavik that states anyone may buy fireworks, so there's lots of great (and some not so great) firework displays.  
After all the hustle and bustle of a busy day exploring Reykjavik, you'll want to know that you've got a comfy hotel waiting. Take a sneaky peak at accommodation in Reykjavik to see what's happening on the hotel scene.  
Cheap hotels in Reykjavik 
If you're looking to spend as little as possible on finding somewhere to rest your head, Reykjavik has plenty of budget hotels to choose from.  
The Reykjavik City HI Hostel has rooms to suit different sized groups, families and individual travellers. It's a cheap, eco-friendly hostel with a self-catering kitchen, free WiFi, cycle rental, games room and BBQ.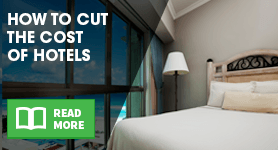 Another budget-friendly hostel in Reykjavik is the Bus Hostel. This hostel has two kitchens, private and shared rooms – though you'll need to bring a sleeping bag if you plan on staying in a dorm, or you can rent a duvet from the hostel for an extra fee.  
If sharing isn't really your thing, the Capital Inn is a guesthouse with private rooms and the option of having shared or private facilities. There's a restaurant on-site, and it's all in walking distance of Reykjavik's main attractions.  
Another hostel/hotel is the Oddsson. You can get shared and private rooms here too, and the views over the bay are splendid. There's a bar, café, and a soundproof karaoke room. Brilliant for belting out Björk. 
Top tips for finding cheap hotels in Reykjavik 
Use our comparison service to view a list of Reykjavik hotels, which you can filter by things like budget, board type and star rating.  
This allows you to easily compare prices to find out which hotel offers the best value for money, and has the location and facilities you need – hopefully for a cheap price!  
Did you know...?
Akurey is one of the most densely populated neighbourhoods in Reykjavik – it's home to 20,000 to 30,000 breeding pairs of Atlantic puffins!
The cheapest hotel isn't always the best option, so weigh up the hotels in Reykjavik carefully to find the right choice for you. 
We'd also suggest trying to be flexible with your travel plans, and see if you can avoid peak times, as hotel prices tend to be higher during popular times and special holidays, like Christmas and the summer hols.   
Check to see whether your preferred hotel charges a cancellation fee, and don't forget to organise your travel insurance well in advance of your trip to Reykjavik, to give you peace of mind.  
Hotels in Reykjavik centre 
For accommodation right in the city centre, check out the aptly named City Center Hotel. It's a three-star hotel with an exercise room, a bar, multi-lingual staff and it can provide a continental buffet breakfast.  
Center Hotels have a range of chain hotels in Reykjavik city centre, from the boutique Thingholt to the 'couldn't get any more central if you tried' Plaza. The hotel chain must be doing something right, as it's planning to open another two hotels in Reykjavik city centre in 2019.  
The four-star Hotel Reykjavik Centrum is in the old city centre, and within walking distance of Reykjavik's top attractions. It's got a restaurant, a bar and café.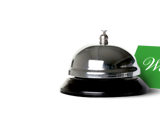 Luxury hotels in Reykjavik 
While there aren't many five-star hotels in Reykjavik, there's the swish Diamond Suites, that has a computer station, three meeting rooms, a terrace and a free airport shuttle service.  
The Black Pearl Apartment Hotel is also highly regarded, and offers modern apartments with a kitchen and a central location.  
Luckily if it's four-star hotels in Reykjavik you're after, there's plenty to choose from – like the eco-friendly Grand Hotel, the Fosshotel and the Hilton Reykjavik Nordica.  
Fancy treating yourself? The Hilton Reykjavik Nordica, Hotel Borg and the 101 Hotel are just a few of the spa hotels in Reykjavik.  
Boutique hotels in Reykjavik 
Small and stylish more your vibe? Then boutique hotels in Reykjavik might be right up your alley.  
The three-star Sandhotel is right in the middle of Reykjavik, and has a contemporary Art-Deco theme. There are 53 rooms, a lounge, bar, coffee shop and bakery, and a restaurant.  
See also:
Flights to Reykjavik
Flights to Iceland
Kvosin Downtown Hotel has a Scandinavian, minimalist design and has 24 apartments. There's a bar that's run by the hotel right next door, and a ground-floor restaurant that's not run by the hotel.  
Eyja Guldsmeden Hotel is an eco-friendly boutique hotel and is run by an Icelandic couple, so it's got a friendly, intimate atmosphere.  
Ice hotels in Reykjavik 
Surprisingly, there aren't any ice hotels (hotels made completely out of ice) in Iceland. There's the Ice Apartments, situated near the Icelandic National Gallery, Harpa Concert Hall and Reykjavik City Hall. But they're not actually made out of ice. Disappointed faces all round. 
Hotels in Reykjavik near the airport 
The airport used for flights to Reykjavik is Keflavik International Airport.  
Park Inn by Radisson Reykjavik Keflavík Airport offers bright, modern rooms with a restaurant, lounge and a wellness centre.  
Bed & Breakfast Hotel Keflavik Airport offers a range of standard and family rooms, and has an airport shuttle service, TV lounge, games room and dining area.  
No matter what kind of hotel floats your boat, you're sure to find something that suits you by looking at hotels in Reykjavik using a comparison site like us!  
By Amy Smith