If you're looking for fabulous San Francisco hotels then you're in the right place
Compare prices for cheap hotels in San Francisco. Whether it's luxury, boutique or budget hotels in the Bay Area, compare them all with GoCompare!
Key points
Downtown San Francisco has the widest choice of hotels, particularly around the Civic Centre and Union Square, the city's shopping hub. Union Square is also a hub for the Bay Area metro system, so has excellent connections to the rest of the city
Many of San Francisco's classic and classy hotels are in the Nob Hill neighbourhood. Head here if you're after a luxury stay in a historic hotel
Fisherman's Wharf is a popular area with families on vacation. Whichever part of the city you decide to stay in, search and compare prices to find your ideal San Francisco hotel
San Francisco is a city of revolutions and innovations. First it was the gold rush and now it's the tech boom. Airbnb started here, as did Uber and Twitter. It's had the hippies of Haight-Ashbury and the gay rights activism of the Castro. There's the iconic cable cars and the even more iconic Golden Gate Bridge. The energy and ideas that shake the place are matched only by the seismic activity that's kept the city on its toes since it was founded in 1776. 
Whether you're coming to see the big tourist sites or to get funding for the next killer app or website, you'll want somewhere to stay. Here's a head's up on what the San Francisco hotels scene is like... 
Where to stay in San Francisco   
If you're coming to Frisco for a vacation, you're probably going to want some waterfront views. Fisherman's Wharf has them panoramas and is the big tourist centre here. It's very popular with families but might be a little loud for some tastes. The nearby Marina and Cow Hollow is the counterpoint to this and has plenty of restaurants, yacht clubs, and money on show. 
Downtown is home to most of San Francisco's hotels, and this is where you'll find Union Square. S.F's shopping district, Union Square is all high-end shops and people-watching, and it's also where many BART (Bay Area Rapid Transit) lines meet. It makes for a great base to explore San Francisco and the Bay Area.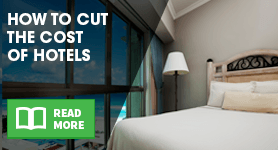 Many of San Francisco's classic hotels sit on top of Nob Hill. It's a little removed from the action and makes up for this with glitz and glamour. The nearby neighbourhoods of Russian Hill and Telegraph Hill are a little bit more laid back, but no less stylish. 
Further out is Golden Gate Park and the Avenues, ideal if you're after a quieter vacation in San Francisco. Great for outdoor activities, less so for restaurants and public transport. 
Wherever you'd like to stay in San Francisco, you'll find hotels, B&Bs and hostels. Make sure you compare prices to find your next place to stay. 
What are the best hotels in San Francisco? 
The best hotel in San Francisco is the one that meets your needs the best. Think about where you want to stay, what amenities you want, and how much you want to pay. Try a quick comparison to filter and find the one for you. However, here are some of the best reviewed and most iconic hotels in San Francisco. 
The Fairmont is San Francisco's showstopper hotel. Expect great views from Nob Hill, and a big bill too.  
The Battery is very cool, very swish and very unique. It's set in a private members club in an old candy factory that was started by the founders of Bebo. True story. The Battery is in the Financial District, just three blocks from Chinatown.  
The Palace Hotel is opulent, grand, and right in the middle of San Francisco. This landmark of a hotel has been welcoming well-heeled visitors since 1875.  
Hotels in Union Square, San Francisco 
Staying around Union Square is a popular option for out-of-towners. Not only is this San Francisco's commercial hub, but its excellent transport links means the whole city can be reached easily. Explore some of the following hotels if you think Union Square might be for you:  
Did you know...?
Ever wondered what bay Otis Redding was singing about in (Sittin' On) The Dock Of The Bay? Well it's San Francisco. It was also the first ever posthumous single to top the US charts.
Hotel des Arts does what it says in the tin. It's a cross between a hotel and an art gallery, and is quite cheap for this area of San Francisco.  
Hotel Zeppelin is also aptly named as this boutique hotel is full of rock 'n' roll style. For a touch of counterculture to go with your crib then consider the four-star Hotel Zeppelin.   
Hotel Union Square is classic, boutique and Art Deco. It's a little slice of luxury downtown.  
Downtown is home to most of San Francisco's hotels, so make sure you shop around and compare prices if you're staying there. 
San Francisco Fisherman's Wharf hotels  
For museums, piers and seaside fun, it's hard to knock Fisherman's Wharf. It's a perennial favourite with families for a good reason. If you're looking to stay near the waterfront with million-dollar views then explore some of these options: 
Argonaut Hotel is a boutique four-star hotel that has stood in the Haslett Warehouse since 1907. Think nautical decor, exposed brickwork and beams, and a relaxed vibe.  
Pier 2620 Hotel Fisherman's Wharf used to be a Hilton, but is now rather more hip and on an industrial-chic tip. Sadly not on a pier, but it is right at the junction of Fisherman's Wharf and North Beach.  
For those on a budget, consider HI San Francisco Fisherman's Wharf Hostel. It has private family rooms as well as the usual dorms. It's the views though that propel it onto our list. Wake up to the Golden Gate Bridge and Alcatraz every morning.  
Fisherman's Wharf is a popular part of the city for a stay, so compare today to see what you could save. 
See also:
Flights to San Francisco
Flights to Los Angeles
San Francisco airport hotels  
You can hit downtown San Francisco in 30 minutes on the BART from SFO (check out our lowdown on San Francisco airport transfers for more info). 
However, if you're after somewhere right by the airport then consider the following airports that are located near the airport - Villa Montes Hotel, Aloft San Francisco Airport, and Bay Landing Hotel.  
How to find cheap hotels in San Francisco 
San Francisco is one of the most expensive cities in the world when it comes to hotel rooms. The only real way to find a bargain is to shop around, compare prices, and book far in advance. 
It isn't unheard of for San Francisco to have 'city-wide sellouts', where hotels are fully booked up for conventions and big events. A good tip is to check the calendar on the San Francisco Travel Association website. If there's 'high opportunity' then hotels are likely to be quiet. If not, then expect to pay through the nose for a room. Quite frankly there aren't enough beds and even a budget motel is likely to be $200 a night. And that's before the 15% room tax is added. 
It's not all bad news though. Room rates do tend to come down between November to April. And if you search and compare you could save even more dollars for your vacay. 
By Sam Easterbrook