Say "Ni Hao" to bargain hotels in Shanghai
Take the Shanghai road with great deals on quality hotels in Shanghai.
Key points
Shanghai has a 144-hour visa free transit policy, meaning you won't need a visa if your stay is less than six days
Booking your accommodation in advance or at the very last minute (if you have luck and nerve on your side) could result in a surprise: a tidy saving on the overall hotel cost!
Comparing hotel prices with GoCompare could see you bag a notable saving instantly
Renowned for its colossal number of inhabitants, Shanghai is the largest city in the world in terms of population. With over 24 million people living in the city, it's no wonder that Shanghai is a global financial hub, one of the busiest cities in the world and the most prosperous city in China. 
Unsurprisingly it also boasts an incredible number of great hotels to choose from, which can make choosing just one a real head-scratcher. To help you on your journey to the hotel of your dreams, we've compiled a list of handy tips and helpful hints to get you started on your quest for Shanghai hotels. 
What are the best hotels in Shanghai? 
Shanghai is laden with beautiful hotels, fantastic villas and grand resorts fit for royalty. As such, this makes finding a hotel a tough choice, one that will ultimately come down to personal taste. While the historical allure of the antique Amanyangyun villas will appeal to those seeking the native culture, the epic presentation of the centrally located Peninsula Shanghai offers modern sophistication down to the finest detail. 
However, if you're on the hunt for five-star hotels in Shanghai that won't leave you completely penniless when you return, there's no better place to start your search than the Four Seasons Hotel Pudong. Considerably more affordable than the aforementioned two, yet also more reasonable than its Ritz-Carlton counterpart, the Four Seasons is the happy medium between lavish luxury and realistically attainable.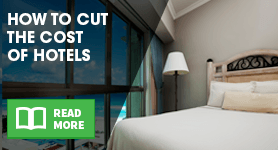 Pudong by Four Seasons offers everything you could want from a luxury hotel in Shanghai. The high-rise, Art Deco hotel stands tall among the prestigious financial district, offering floor-to-ceiling windows with stunning views of the Shanghai skyline. Meanwhile, the list of facilities includes a fully equipped fitness centre and a truly magnificent infinity pool on the 41st floor, all set to a panoramic backdrop fit for a postcard. 
For those looking for a gastronomic experience too, you're in the right place. Dining options are split between the Italian-inspired dishes of the Camelia restaurant and the authentic Cantonese flavours served up at the Shang-Xi restaurant, offering everything from dim sum to cocktails. Alternatively, you're always welcome to order room service 24 hours a day. 
If that's not enough, the on-site spa offers everything in the way of relaxation, with massage therapy, heat experiences and ice fountains. There are also a variety of pampering options on offer too, ranging from women's nail and make-up treatments to facials and pedicures for men. 
There's also currency exchange facilities and a gift shop within the hotel, should you need to make any last-minute shopping trips, while the business centre and executive club allow for any work-related activities. With all this and more, life at the Four Seasons is a year-round destination fit for all. 
Finding a hotel that's right for your trip 
If you're planning a holiday in China with a list of activities in mind, finding a hotel that suits your purpose can make life a lot easier for you while you're away - not to mention more economical. 
Itinerary can play a big part in a holiday, and no one wants to have to spend half of their trip commuting to destinations miles away from base camp. If you have a specific attraction in mind, bypass the hassle by planning ahead and booking smart. 
For trips to Shanghai Disneyland, it makes sense to look for hotels near Shanghai Disneyland. Alternatively, if budget will allow, you can always stay at one of the two themed hotels they have on-site at the resort itself – the aptly named Shanghai Disneyland Hotel and the Toy Story Hotel – both of which marry that Disney magic with hotel service. This can be particularly rewarding if you're booking a family holiday to Shanghai, as these hotels are designed with kids in mind. 
Meanwhile, if your visit is going to be fleeting - be it for business or a connection - Shanghai Airport hotels are a convenient solution. There are even hotel facilities within the terminal itself that are available at an hourly rate (T2 Max VIP Hourly Lounge), if you need to grab a few hours of shuteye before your connection. Meanwhile, there are plenty of hotels near Shanghai Airport, if availability or price within the airport isn't to your liking. Many of these also offer complimentary airport transfers in the form of a free round-trip shuttle service. 
Where can I find the cheapest hotels in Shanghai? 
Did you know...?
Since 2002, Shanghai has had its own professional baseball team. The Shanghai Golden Eagles are part of the China Baseball League (CBL) and play their home games at the impressive Jiangwan Sports Centre, which has a capacity of 40,000
Hotel fees can be one of the costliest outgoings of the entire holiday experience. Luckily, driving these fees down can be a doddle, and finding cheap hotels in Shanghai can be easy if you know how. 
Booking a hotel in advance is one of the simplest ways to ensure a lower rate. Hotels may offer better deals to those that book up ahead of time and could see you score big on savings. An early reservation also gives you plenty of time to save and can be a great way of getting your finances prepped for the holiday itself. 
On the other hand, a late booking could also pay off big, if you have luck on your side and don't mind taking a risk. Many hotels offer discounted rooms as a means of filling unsold vacancies, if they remain empty close to the date of stay. As such, last-minute hotels in Shanghai can be had for a bargain price... However, there's no guarantee that rooms will be available. 
Finally, one of the most foolproof ways of cutting costs is to simply compare Shanghai hotels with us at GoCompare. Simply pop your holiday details in and – hey presto – we'll fire back with a handy list of some cheap, great hotels that Shanghai has to offer.  
By Martyn Grant