Looking for a Sheffield steal? Find great hotels in Sheffield with GoCompare
Planning a trip to the 'Steel City'? Go the full monty with GoCompare and get a great deal on Sheffield hotels in just moments.
Key points
For the super-organised, if you book your hotel in Sheffield well ahead of time, you may be able to bag an awesome price – and there'll also be more choice
A last-minute reservation could also result in a bargain price, although your options may be limited
A simple search with GoCompare can help identify some amazing deals, while also highlighting venues you may not have considered
City breaks within the British shores are a popular alternative for those that don't like to fly or simply prefer to holiday in the UK. While places like London, Liverpool and Manchester dominate the search engine results, Sheffield is somewhat of a hidden gem when it comes to city breaks in England. 
With one of the biggest shopping centres in the UK, the largest theatre complex outside of London and a whole host of artistic and cultural sights – ranging from galleries and gardens to cathedrals and museums – Sheffield is an often-overlooked yet fantastic location to indulge in a city break that's both chilled and fun-filled. 
If you're going there for work, we can potentially be of some help to you too. 
The South Yorkshire city is well-equipped with plenty of hotels, B&Bs and guest houses, leaving you with many options  when your'e considering where to stay. To save you some time (and hopefully some money), here's a few handy hints and tips to help steer you in the right direction when it comes to hotels in Sheffield. 
What are the best hotels in Sheffield? 
According to our partners in summer 2018, there are no 5-star hotels in Sheffield. However, there are two 4-star hotels in Sheffield that we'd like to highlight, to give you a bit of a flavour of the higher-end accommodation.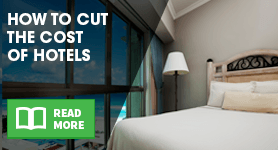 The first of these is the Casa Hotel on Lockoford Lane. This luxury Sheffield hotel is found just off the M1 near Chesterfield. It offers fitness facilities, a business centre and a large restaurant on-site, with a bar and lounge to unwind in as well. 
A popular venue for weddings, corporate events and private functions, each reservation offers a spacious room, with most fully equipped with super king-size Hypnos beds and a variety of TV channels (including sport), should you prefer to just sit back and relax. It also provides free WiFi and free parking, which is always a welcome perk to any hotel stay. 
Then there's the Cavendish Hotel, 15 minutes outside of Sheffield in the Peak District – which is an entirely different venue altogether. Located on the Chatsworth House Estate, this picturesque venue is steeped in history dating back to the 1700s. The open fires, oak beams and antique furnishings reflect those classic characteristics and give a glimpse into its 18th-century heyday. 
Meanwhile, the hotel's Gallery restaurant alone is reason enough to visit, offering a variety of fine dining options, from afternoon tea to Sunday lunch and everything in-between. With a focus on locally sourced ingredients, it also boasts an AA 2 Rosette Award, and was one of only 30 venues listed in the Best of Britain section of the acclaimed Tatler Restaurant Guide for 2018.
Finding a hotel that's right for you 
While there aren't any 5-star hotels in Sheffield, that's not to say there aren't a myriad of luxury hotels in Sheffield. In fact, for those travelling to Sheffield, finding a hotel that's relevant to your trip will likely be dependent on the nature of the trip itself. 
See also:
Sheffield Arena – currently known as the FlyDSA Arena – regularly runs high-profile events, ranging from big-time boxing and wrestling events to TV talent shows and big-name comedians. As such, those that are travelling to Sheffield for an event such as this may want hotels near Sheffield Arena. 
Luckily, Sheffield Arena hotels can be very affordable, with a range of economical hotels in the locale, including the Ibis Budget hotels and Premier Inn. Better still, many of these Sheffield Arena hotels also double up as hotels near Meadowhall Sheffield, for those that have an eye on the popular shopping centre for a dose of retail therapy. 
For those travelling to Sheffield for business or pleasure, hotels in Sheffield centre may be more suitable. The variety of Sheffield city-centre hotels is wide ranging, leaving you spoilt for choice, whether you're looking for a spa in Sheffield or simply cheap hotels. Some of the best hotels in Sheffield city centre are surprisingly affordable too, particularly if you shop around. 
If getting to your venue is the main concern, there are plenty of hotels near Sheffield train station, providing an easy commute for anyone relying on public transport. If you're driving to the Steel City, there are also plenty of hotels in Sheffield city centre with parking facilities. 
Where can I find the cheapest hotels in Sheffield? 
Did you know...?
In addition to its iron-clad history in the steel industry, Sheffield also has a firm reputation in the music industry. In fact, several high-profile acts have come out of Sheffield over the years, including influential bands like Def Leppard, Pulp, The Human League and The Arctic Monkeys.
If driving the price down really is top priority, no bargain hunt is complete without comparing accommodation online. A simple drive-by the hotel market with GoCo could save you a bundle in an instant, while also highlighting a load of alternative options you may have overlooked. 
Meanwhile, the timing of the booking itself can also have an effect on the price. Booking up early is a great way of ensuring you get a lower room rate, as hotels often offer an early-bird rate for advanced bookings. What's more, setting a date for your holiday can also allow you plenty of time to save for the holiday itself. 
If you do happen to leave your hotel booking until late in the day, all is not lost. In fact, last-minute hotels in Sheffield can often be found for a steal if you leave it until the eleventh hour. Hotels regularly slash the price of accommodation to help fill unsold rooms, so a late booking can often result in a bargain that's as good, if not better, than an early-bird reservation. 
By Martyn Grant