Coming for a cruise? Then let's peruse Southampton's hotels!
Compare hotels in Southampton and see what you could save. Luxury, boutique, by the cruise terminal or the airport? Let's save pounds on getting somnolent by the Solent.
Key points
Travelling down to catch a cruise ship? Consider Southampton hotels with cruise parking, so you can leave your car there while you set sail. Many hotels around Southampton offer this deal and include a shuttle bus to the cruise terminal
Westquay is the main shopping and leisure district here and there's lots of budget chain hotels in the vicinity. So if you're after cheap hotels in Southampton, look into this part of the city
Southampton is also home to some cracking boutique hotels too. However you want to spend the night, search and compare prices to find the right deal for you
Southampton is perhaps the most important port in England's history. The Titanic set sail from Southampton. The Mayflower carried the Pilgrim Fathers to America from here. And it saw Henry V depart for Agincourt with his army. 
Nowadays it's Europe's cruise capital. As such it's often seen as a stepping stone on the way to your holidays. Yet that might be doing Southampton a disservice. There's some serious history here, none more so than it being the birthplace of Craig David. 
So whether you're staying for 7 Days or just for a quick Rendezvous before hopping on a cruise, let us help you Bo Selecta great hotel in Southampton. 
Where's the best hotel in Southampton?
Before we go marching in, we'll just say this. The best hotel in Southampton will be the one that suits your needs the best. That's its location, whether it has a pool and spa, how good the restaurant is – that kind of thing. Price and availability are also huge parts of this puzzle. Rather than go around the houses, pop your details into one of our search boxes and let us help you find your perfect hotel. Still, hotels come with star-ratings and user reviews, and here's some of Southampton's finest: 
The White Star Tavern - one of the city's best hotels and contains one of the city's best restaurants. Found on the bustling Oxford Street, it's close to the cruise terminals, Westquay, and the action.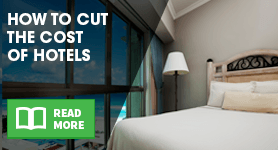 The Pig in the Wall - "Boutique hotel and deli bar set within Southampton's historic medieval walls." That's how The Pig describes itself and we can't top that. Always at the top table when it comes to these kind of round-ups since it opened.  
Ennios Boutique Hotel - right opposite the Red Funnel terminal, not only is Ennios a fab location, it's also an interesting and vivid place to stay. It may be small – only 10 rooms are available – but it packs a punch.  
Southampton hotels with cruise parking  
Southampton's cruise terminals are in the heart of the city, which means parking can be limited and expensive. Thankfully, certain hotels have clocked onto this. Some offer parking packages where you stay for a night, but your car stays for the whole time you're off cruising. Such hotels tend to be on the outskirts of Southampton and offer free shuttle buses to port. 
Investigate staying at Best Western Chilworth Manor Hotel, Careys Manor Hotel, and Hunters Lodge Bed and Breakfast. In fact, quite a few hotels around Hampshire offer this kind of deal, so shop around and compare what's about. 
Southampton airport hotels 
It isn't just by sea that you can depart from Southampton. Its airport has lots of connections to European destinations, and its small size means it can less busy and daunting than some of the big guns.  
Southampton Airport is only around five miles from the city centre, so most of the city's hotels are relatively close. But if you need to be right by the airport, have a nosey at the Holiday Inn in nearby Eastleigh, the Hilton at the Ageas Bowl, or Macdonald Botley Park Hotel & Spa.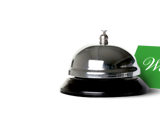 Hotels in Westquay, Southampton  
Southampton's premiere shopping, dining and leisure complex, Westquay makes for a great base for a stay in the city. A lot of the budget chains are here: Premier Inn, Ibis, Novotel et al. For something a little more unique, try the Grand Harbour Hotel or room2. 
How to find cheap hotels in Southampton 
There's no real peak season in Southampton, but you might want to keep an eye on Southampton FC's fixtures and if England have a test match at Hampshire's Ageas Bowl. The Maritime Festival in May and HMS Sultan Summer Show in June are also popular and bring visitors to the city. If you're not coming for those events, then you may want to visit at another time as hotel rooms are likely to increase around these dates. 
See also:
Southampton airport parking
If you're happy trading some data for discounts then you might want to sign up to some mailing lists, as hotels often drop a couple of pounds off in exchange for your email address. Keep an eye out too for vouchers and discount codes. We like MyVoucherCodes.† I mean we're part of the same company so we should say that, but it's really good. Have a browse and see what's available for Southampton hotels. 
Finally, there's timing. Timing is pretty important when trying to find cheap hotels in Southampton. Either book early if there's a particular hotel you want to stay in, or at the very last minute if you're more flexible with where you sleep. Whichever way you want to play it, make sure you fit in a spot of online comparison time to see what deals are out there.  
By Sam Easterbrook