Find a great hotel in Stockholm with GoCompare
Unsure of where to stay in Stockholm? Let GoCo be your guide and discover some of the best hotels Stockholm has to offer.
Key points
Booking up your Stockholm hotel in advance could result in an early-bird rate that's cheaper than the same booking made later on
A last-minute booking could also result in a bargain hotel price. You do run the risk of places being fully booked, however
Comparing hotels can help identify availability and some amazing hotel prices, while also highlighting venues you may not have considered. Nice!
Stockholm is home to some of the most spectacular sights and tremendous architecture in Scandinavia. However, you don't have to visit the Royal Palace to experience epic grandeur in Stockholm... You can live like a king in many of the city's hotels! 
In fact, there are a few Stockholm hotels that offer genuine palatial luxury in their own right. Luckily, they're available at a fafcockr more affordable rate too. Read on now for our highlights of hotels in Stockholm city. 
The following hotels and rough prices were correct in summer 2018. 
What are the best hotels in Stockholm? 
According to our partners, there are just a handful of 5-star hotels in Stockholm, Sweden. While this may seem strange for one of Sweden's biggest cities, there are also a whole array of swanky 4-star hotels in Stockholm for you to choose from as well. Perhaps best of all, several of those are available for less than €100 a night. 
However, when it comes to luxury hotels in Stockholm, there is no denying the epic grandeur, impressive personality, and lasting impression left by those hotels boasting the full celestial set. Simply put, when it comes to 5-star hotels, Stockholm doesn't disappoint. Here are three, to give you a bit of Swedish flavour: 
Lydmar Hotel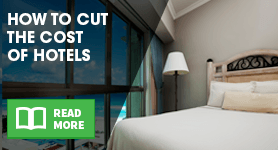 The most expensive of the 5-star hotels in Stockholm is the Lydmar Hotel. A stay here will cost upwards of €290 a night but, as the old saying goes, 'you get what you pay for'. That certainly rings true for guests at the Lydmar.  
With just 46 rooms in the hotel, the exclusivity isn't lost in volume. Instead, each room is individually decorated and comes complete with wooden floors, bespoke furnishings and its own distinct personality. Many even come with original wood beams and feature high windows for a perfect view of the waterfront. 
The rooms themselves also come with free WiFi and are equipped with a TV, minibar and air con for complete in-room comfort and relaxation. Venturing outside of the room brings you to the on-site restaurant, a quirkily decorated yet classy space that serves as a mixture between fine dining and dinner in a friend's house. Meanwhile, a terrace awaits if weather permits, which doubles up as the perfect place for a cocktail. 
The Lydmar also boasts an on-site bar and lounge area, as well as a gym, spa and wellness centre. Meanwhile, they also welcome pets if you feel the need to bring a four-legged friend with you and offer both a 24-hour reception and concierge service to ensure your stay is as carefree as possible. 
At Six 
Centrally located and with rooms available at half the price of Lydmar, At Six is a great alternative to its expensive competition. At Six isn't short on accommodation either, with a hefty 343 rooms available. 
Somehow, it even manages to back this up with facilities and truly goes above and beyond to provide an experience for its guests. From the hotel restaurant that specialises in international cuisine to the full-stocked wine bar with outdoor terrace to enjoy, At Six wining and dining is worth staying in for.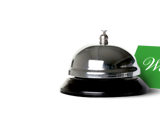 If you're counting calories, the hotel even has a 24-hour gym, should you feel the need to sweat out the alcohol or work off dessert the following day. However, be forewarned: there's also an on-site bakery, offering fresh bread and pastries daily, so resistance could be futile. 
At Six is also the ideal hotel for music lovers and comes complete with a 'listening lounge', where you can discover new artists, explore different genres and indulge in live music throughout the week. Meanwhile, the rooms themselves come equipped with a flat-screen TV, impressive sound system and streaming options for in-room entertainment. 
Each room also comes with free WiFi, a coffee machine and minibar, complete with mixing facilities, should you fancy a cocktail in your room. If you'd prefer something professionally made, the cocktails and punch bowls in the bar are an experience in themselves. 
Nobis Hotel 
Situated in the centre of Stockholm's primary shopping district, the Nobis is almost the perfect middle ground between the two previous hotels. With just over 200 rooms and offering a variety of services, it rivals its competition in terms of aesthetic allure and facilities, yet without overstepping its boundaries. 
See also:
Flights to Stockholm
Flights to Sweden
The Nobis is a peculiar beast inside, presenting itself as both modern yet – at times – eccentric, as grand dining rooms, minimalist marble bathrooms, and spiral staircases contrast the mood lighting, beanbags and duck ornaments that grace some of the lounge rooms. The glowing vibrancy of the Nobis Hotel offers all this bohemian charm within the stylish walls of two 19th-century buildings that mirror the contrast. 
With the dining options equally varied, this trend continues in the on-site bar and restaurants. The Restaurant Noi offers a range of modern European dishes, while the bistro specialises in rustic Italian cuisine. Meanwhile, the aptly named Gold Bar is a must-see destination for cocktail lovers, serving up a healthy mix in an environment emblazoned in gold. 
State-of-the-art fitness facilities complement the sauna and steam room to provide the complete hotel experience for those lucky enough to find themselves here. Free WiFi is also available, should you feel the need to connect to the outside world. 
Did you know...?
If you happen to be in Stockholm on Christmas Eve, expect Donald Duck to play a part in your festive experience. Disney's beloved bird – known as Kalle Anka in Sweden – is a long-established part of Swedish Christmas lore, and 3pm on Christmas Eve is Donald Duck hour. Oh boy, oh boy, oh boy
Where can I find the cheapest hotels in Stockholm? 
Whether your heart is set on boutique hotels in Stockholm, hotels in the old town or even Stockholm archipelago hotels, one of the easiest ways to get a fair overview of price is to simply check out a hotel search with GoCompare.  
If you're on the hunt for budget hotels in Stockholm, a quick visit to GoCo can instantly reveal a whole host of venues to choose from. In addition to highlighting some great cheap hotels available, it can also uncover some hidden gems you might have missed. 
If you know when and where you want to stay in advance, getting in early can instantly increase your chances of getting a cheap hotel in Stockholm. Advanced bookings often come with an early-bird price tag, so it definitely pays to be prepared. 
If you've missed the boat on the early deal, you're not completely at a loss. Last-minute hotels in Stockholm can also come in the form of a great deal and are sometimes even cheaper than the advanced booking fee. However, it does come with a risk as there's no guarantee rooms will be available. 
By Martyn Grant