Why pay more for hotels in Swansea? Find cheap Swansea hotels with GoCompare today.
Key points
If you're after a cheap hotel in Swansea, booking up early is always a safe bet. A late booking can also result in a bargain hotel price. However, there's no guarantee that rooms will be available
Swansea is a springboard to the Gower, which is a great spot for sea, surf and very occasionally sun
Found in south-west Wales, the coastal city of Swansea is famously the hometown of beloved Welsh poet, Dylan Thomas, who once described his neighbourhood as an "ugly, lovely town". While that description by Swansea's favourite son may be somewhat of a backhanded compliment, there's no denying that Swansea is a unique city that's often fun and rarely dull. 
A working-class town that also moonlights as Wales' second-biggest city, Swansea is a melting pot of cultures and a true window into the diversity of society in Wales. With such a variety of people gracing the city, it's only fitting that the hotels share that same range, offering grand luxury and affordable economy in equal measure. 
What are the best hotels in Swansea? 
Writing in summer 2018, there are no 5-star hotels in Swansea. However, Swansea does boast a number of excellent places to stay. In fact, some of the 4-star hotels in Swansea are well worth a look, while many of the 3-star hotels are also more than adequate. 
If you're looking for boutique hotels in Swansea, Morgans Hotel is hard to beat. Found in the heart of the maritime quarter, Morgans' Grade II-listed building offers 42 rooms, two bars and a contemporary restaurant specialising in European dishes, all under one roof and in prime city location. The restaurant also boasts a unique glass-roofed area labelled The Atrium, where you can dine under the stars or soak up the sun in the summer time. Meanwhile, the twin bars offer a solid selection of beers, wines and cocktails to liven up your stay. 
Did you know...?
Famously the hometown of Welsh poet, Dylan Thomas, Swansea also gave the world Oscar-winning actress, Catherine Zeta-Jones; 70s rock group, Badfinger; and countless football and rugby personalities over the years, many of whom have gone on to captain their country. It was also forever immortalised in the 1997 cult classic Twin Town, starring Rhys Ifans.
Another such venue is the Dragon Hotel in Swansea city centre. Ideal for business or pleasure, the Dragon offers over 100 rooms, all designed with comfort and practicality in mind, and an on-site restaurant and lounge for convenience. Complete with free WiFi, a stay here also gets you access to the leisure club, which includes a heated indoor pool and well-equipped gym, with sports and remedial massage also available. Meanwhile, there's also a beauty/treatment room should you wish to relax and unwind in a more tranquil, therapeutic manner. 
Similarly, the Grand Hotel also offers a variety of services and facilities to keep you fed, watered and entertained throughout your Swansea stay. With informal dining available in the Bistro Bar and laid-back drinks served up in the Sports Bar, you don't even need to leave the hotel to get the party started. With just 30 rooms, it also offers an air of exclusivity you won't find at many other luxury hotels in Swansea, and even has rooftop hot tubs for those looking to make their stay something special. 
Meanwhile, international chains and branded hotels are often a safe bet, in terms of both expectation and location, with Swansea Marriott and the Swansea Premier Inn both reliable solutions for hotels in Swansea city centre. Meanwhile, the Mercure and the Village hotels sit just mere miles from the centre and are good alternatives for those seeking hotels in Swansea city proximity.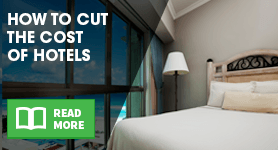 Finding the best Swansea hotel for you 
When hunting for hotels to accommodate your stay, it's easy to simply opt for cheap hotels in Swansea. However, it's important to remember that finding the hotel that's most suitable for you may hinge on the purpose of your visit. 
If you're heading to Swansea for a business meeting, a hotel near Swansea city centre would make logical sense. If you're coming for the rugby or football, hotels near Liberty Stadium will be far more appropriate. Similarly, those visiting friends and family at the university will benefit from hotels near Swansea University. 
The cheapest option doesn't always translate to the most relevant or the most appropriate. Staying miles away from a key destination simply because the hotel is cheaper could lead to expensive transport costs down the line, so it's worth weighing up the hotel price vs the cost of getting from A to B. 
Where can I find the cheapest hotels in Swansea? 
While the price may differ from one hotel to the next, and can fluctuate based on any big events going on in the area (such as gigs, sports events, etc), there are a number of ways to drive the price down and still bag the ideal hotel for you.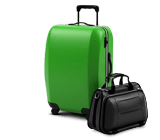 Hotel prices typically increase as weeks and months progress, so getting in early can save you a bundle on room rate with minimal effort – all you need to do is get ahead of the curve and be organised. However, if you've missed the boat and left it late, all is not lost. 
Hotels often slash the cost of their rooms at the eleventh hour as a means of filling unsold vacancies. Last-minute hotels in Swansea can also be found for a steal and are sometimes even more economical than the early-bird rate. 
And one of the very easiest ways to uncover cheap hotels in Swansea is to simply compare Swansea hotels with GoCompare! A quick visit to our hotel comparison page can unveil a laundry list of deals in an instant, while it can also highlight additional venues you may have not even considered. 
By Martyn Grant