Don't run around all fast and furious looking for hotels in Tokyo; drift away in comfort and style
Find your perfect hotel in Tokyo with GoCompare. From traditional ryokan to futuristic capsule hotels, mega-luxury to hostels, make your yen go further with Tokyo hotels.
Key points
Tokyo can be pricey when it comes to hotels. But for budget options, explore capsule hotels, hostels and business hotels that empty on weekends
Akasaka, Ginza and Roppongi are where most of Tokyo's luxury hotels are to be found. However the Park Hyatt Tokyo, made famous by Lost In Translation, is in Shinjuku
Boutique hotels haven't really taken off in Tokyo, but the many ryokans (traditional inns) fill a similar role and make for a special way to stay in Japan. Whatever way you want to stay in Tokyo, search, compare, and book before you go
Tokyo is mind-blowing. Skyscrapers, sumo wrestlers, bullet trains, Shinto temples, sushi, Lolitas, otaku, katsu curry, sake, kawaii mascots (we didn't start the fire!)... Tokyo is our kind of town. And just as the city is incredibly vivid and varied, so are your hotel options.  
Trust us, it's not all capsule hotels in Tokyo. You'll find Western-style hotels with Japanese-levels of service, there's traditional inns - ryokan - all sliding doors, tatami mats and futons, as well as great-value hostels and midrange options. 
While the city can be expensive to stay in, with a bit of shopping around, pre-booking and comparing deals, you're sure to find an ideal Tokyo hotel.
What's the best area to stay in Tokyo? 
The neighbourhoods of Tokyo are more like little towns all splodged together into one mega city. There's no rhyme or reason to how Tokyo is laid out, but most visitors use the Yamanote Line, the train line that loops around central Tokyo to get their bearings.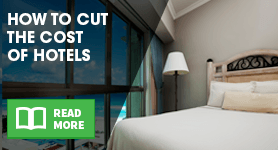 So yeah, Tokyo is a jumble, with each neighbourhood having its own speciality and attractions. So, depending on what you're into and what you want to experience in Japan, then pick your hotel and neighbourhood carefully. Look at the following: 
For glitz and glamour then give Ginza a go. 
After tradition, a spot of quiet and showstopper museums? Then Ueno and Asakusa in the north may be for you. 
Roppongi is Tokyo's nightlife hotspot, and also increasingly where high art galleries and centres reside. 
Harajuku is world famous for cutting-edge street fashion and trend spotting. Nearby Shibuya is a shopper's delight and home to the famous crossing.  
Ni-chome or Nicho in Shinjuku is the city's LGBT hub. Shinjuku is generally a microcosm of Tokyo. 
For J-Pop idols and otaku (geek) culture then you need Akihabara. 
To be honest, this just scratches the surface of what the city has to offer, but think of this as a springboard into Tokyo's hotel scene…
What are the best hotels in Tokyo?  
The short answer is the one that delivers what you want, at a price you like, in a location that suits your needs. The longer one involves hotel inspectors, travel writers and user reviews. The following are some of the ones that people love and rave about: 
Did you know...?
Hotel rooms have two taxes on them. One is a sales tax (8%) and the other is an accommodation tax, either 100 or 200 yen depending on how expensive the room is
Hotel New Otani Tokyo 
Palace Hotel Tokyo 
Park Hyatt Tokyo 
Hoshinoya Tokyo 
Sawanoya Ryokan 
Claska 
5-Star Hotels in Tokyo 
Tokyo is swish, there's no getting away from that. It has more Michelin-starred restaurants than any other city on earth, and that attention to the finer things is mirrored in Tokyo's luxury hotels. Most are found in the central Tokyo neighbourhoods of Akasaka, Ginza, Nihonbashi and Roppongi.  
Fans of Lost In Translation will recognise the Park Hyatt Tokyo instantly. While we can't promise Bill Murray and Scarlett Johansson, you can be sure the unadulterated luxury and spectacular views of the city and Mount Fuji seen in the film are there.  
Other 5-star Tokyo hotels to splurge on include Palace Hotel Tokyo, Aman Tokyo, and Mandarin Oriental, Tokyo.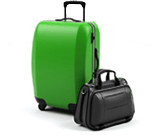 Hotels in Shibuya, Tokyo  
Shibuya is mainly known for two things. One is The Scramble, Shibuya Crossing, the busiest pedestrian crossing in the world. The other is as the centre of youth culture and fashion in Japan. Shopping, entertainment, bustle and colour collide to make Shibuya one of Tokyo's most exciting neighbourhoods. 
If you're coming here for the neon dazzle then consider staying in Cerulean Tower Tokyu Hotel, Shibuya Granbell Hotel, and Hotel Fukudaya. 
A word of warning though: Shibuya is not the quietest area to stay in and there's not a huge choice of hotels. 
Hotels in Shinjuku, Tokyo  
Not sure where to stay in Tokyo? Try Shinjuku on for size. Found in Tokyo's north-west, it has a little bit of everything that makes Tokyo special all bundled up into one handy neighbourhood. Chuck in a major train station and transport hub and you've got yourself a great base to explore Tokyo and wider Japan. Explore staying at Keio Plaza Hotel, New City Shinjuku, and Kimi Ryokan for starters. 
Capsule hotels in Tokyo 
Tokyo can be an expensive city to stay in, but those on a budget can still enjoy the myriad delights if you pick a capsule hotel. 
Tokyo's capsule hotels offer great value and a unique insight into Japanese culture. Most pods come with TVs and aren't necessarily coffin-like. They're big enough to sit up in and with some you can even stand. 
Yet if you suffer from claustrophobia, or are well over six-foot tall, then you might be better off in a hostel for a budget stay in Tokyo.
How to find cheap hotels in Tokyo 
Try to avoid Japan's Golden Week Holiday, which tends to be late April to early May. Everyone gets the week off and touristy things increase in price, including hotels. The first week of January and August are also popular times for Tokyo's hotels. And then there's what we call the #nofilter holidays. Around mid-March and early-April is when the Hanami parties happen to view the cherry blossom (sakura). October is similar with the autumn leaves. If you're doing it for the gram then it's a great time to visit, but hotels may go up in price due to the popularity. 
The best way to pay decent prices for hotels in Tokyo is to book well in advance. Search and compare what's out there to unlock some great deals! 
By Sam Easterbrook