Take the plunge in 'The City of Water' and find cheap Venice hotels today
Don't put off booking a Venice hotel... Once they're gone, they're gondola!
Key points
Advanced bookings for your Venice hotel can garner an early-bird rate that's often cheaper than the same booking made later on
On the other hand, last-minute hotel bookings can also result in a cheaper hotel price. Be warned though: availability of rooms isn't guaranteed
Browsing hotels with GoCompare can help identify some great prices, while also highlighting accommodation you may not have considered
As one of the most picturesque and photogenic cities in the world, it's far from surprising to find that there are over 60 luxury hotels in Venice. 
With so many great hotels within the city limits, finding the best Venice hotels for you can be a challenging proposition. Luckily, we love a challenge here at GoCompare, so let's give it a shot. 
Grab a pair of armbands as we dive in and take a closer look at hotels in Venice. 
The following details were all correct in summer 2018. 
What are the best hotels in Venice? 
According to our partners, there are around 15 different five-star hotels in Venice and generous helping of four-star hotels in Venice as well. That's a whole lotta stars! Luckily, there are two or three standouts that shine just a little brighter than others and what better place to start your hotel hunt than... 
The Gritti Palace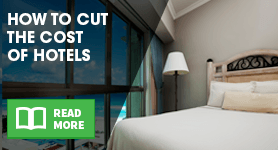 Don't let the name fool you – this venue is anything but gritty. Overlooking the famed Grand Canal, The Gritti Palace offers views of the awe-inspiring Santa Maria della Salute and the Palazzo Venier dei Leoni. It's also just a short stroll from St Mark's square and has great water transport links, if you want to go further afield or further afloat. 
Having undergone a dramatic restoration in 2013, this 15th-century palazzo once owned by the Doge of Venice – like an elected lord – is a hotel fit for a king... or a noble at least. Each room is decorated with precious paintings, antique furnishings and Murano glass, providing the real illusion that you've stepped back in time to the 1400s. Wow. Much splendour. Very luxury. Meanwhile, there's also an on-site bar, restaurant and not-so 15th century spa as well, should you fancy a lazy day within the four walls of your hotel.
Belmond Hotel Cipriani 
Found on the east side of the Giudecca island, the Belmond offers stunning views of the Venice Lagoon and St Mark's square. The hotel itself was originally opened in 1958 by Giuseppe Cipriani, the inventor of the world-famous Bellini cocktail. 
Equipped with 95 rooms, a sizeable pool, exquisite gardens and plenty of on-site facilities (including spa/wellness centre, sauna/steam room and a fitness centre), you won't be short on activities at the Belmond. In fact, you could spend all day in the confines of this Venetian classic without giving a second thought to life beyond it. 
There's even a hair and beauty salon in the hotel if you want to spruce up for a special night out. And the hotel restaurant – the Oro – offers fine dining at perhaps its finest, boasting a Michelin star of its own. No wonder the hotel has been graced by a myriad of celebrity guests, including the likes of Paul McCartney, Gianni Versace and Ronald Reagan.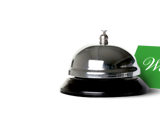 The Westin Europa & Regina 
Once again set ashore the Grand Canal, the Westin Europa & Regina offers everything you could want from a Venice hotel. In addition to the on-site gym facilities, the hotel's restaurant serves up some of the best traditional Veneto meals. Meanwhile, the panoramic views from both the restaurant and the bar make Westin dining a true experience, as well as a culinary treat.  
While the Westin does have around twice as many rooms than the previous two hotels and does offer less of an exclusive ambience, it more than makes up for it in Venetian charm. The marble interiors, polished floors and grand chandeliers reinforce its grandeur, while one drink on the terrace overlooking the cascading waters will eradicate any doubt of the hotel's opulence. 
For an idyllic Venice stay, it's worth opting for one of the 28 rooms that face the Grand Canal. The top floor offers views from the terraces that are almost beyond compare: both on the waterside and city facing. As for romance, it's hard to top a meal on the 'floating table' on the restaurant's private pier. 
Where can I find the cheapest hotels in Venice? 
If cost is a concern and you're on the hunt for cheap hotels in Venice, a quick search with GoCompare can go a long way in helping you find luxury Venice hotels at a bargain price. In addition to highlighting some of the cheapest hotels in Venice, it can also uncover some hidden gems you might have missed. 
Getting in early is a great way of saving money easily, and can instantly boost your chances of getting a cheap hotel in Venice. Advanced bookings often come with an early-bird price tag, so it definitely pays to be prepared. If you know when and where you want to stay, the earlier you book, the better. 
If you have missed the boat (or gondola) on the early-bird deal, don't throw the soggy towel in just yet. Last-minute hotels in Venice can be a real steal and are sometimes even cheaper than those booked way in advance. 
However, it's worth noting that it doesn't come without risk, as there's no guarantee rooms will be available. Nevertheless, for couples looking to find a spontaneous getaway steeped in romance, it could be the dream ticket. 
So, what are you waiting for? Don't get sold down the river by extortionate hotel prices. Keep your balance afloat with the GoCo route and save money today with a great deal on the hotel of your dreams. 
By Martyn Grant