Whether you play for a professional or amateur sports club or you help to run the institution, insurance liabilities are an area to give serious consideration to.
For a professional sports star the fear of injury is never far from mind.
Every footballer knows that a damaged knee can end a career, for a tennis player a shoulder problem may mean the same, while on the rugby field the stakes can be even higher.
When Jamie Roberts - a national hero in Wales, who also happens to be a qualified doctor - was interviewed in November 2014 after playing against New Zealand, he paid tribute to a player who was not even on the field.
Owen Williams, a 23-year-old professional for Wales and the Cardiff Blues, suffered a serious neck injury that he has called "life-changing".
Sports clubs should read:
Williams had insurance cover through the Welsh Rugby Players Association (WRPA) and Welsh Rugby Union, but all sports men and women - both professional and amateur - would be well advised to examine their level of cover, or even whether they're insured at all.
Insurance for sports clubs
For professional sports organisations and clubs, there are normally sound commercial reasons for insuring their assets.
Amateur clubs should approach their governing associations for insurance advice, but even then individual participants may well want to enhance their protection.
You can read more in our business insurance guides, and if you compare business policies through Gocompare.com you'll have the opportunity to speak to an expert from a UK-based contact centre.
Insurance for professional and amateur players
A football or rugby club may hold a policy that will pay out a certain amount to a player if he or she is permanently disabled, but players themselves may want extra cover that ensures they're not hit in the pocket by an injury that keeps them off work for six months - particularly if they're self-employed.
Guaranteed or reviewable?
Sports people may want to look out for guaranteed policies - this will mean that the player's premium will not be reassessed every year
Steve Harries, an independent financial adviser with Harries, Powell and Price, offers insurance policies aimed at professional rugby players and recommended by the WRPA.
"I think the Owen Williams injury has focused minds of players and their parents, who often get in touch with me directly," said Harries.
"Your last game of rugby or training session could be today or tomorrow. One catastrophic collision can end it all.
"The product I distribute is a pure income replacement plan. Most players will have a contract with their club which provides them with payment for six months in the event of a serious injury.
"This plan then comes into play and replaces income up to a certain level, potentially up until their 35th birthday.
"This is pretty typical of any permanent health insurance contract for any work you happen to be involved in - insuring against the loss of income due to ill health or injury."
Guaranteed policies
One of the features of the WRPA-backed plan - run through Wiltshire Friendly - is that players are not reassessed or re-examined every year.
This is something called a guaranteed policy, a feature that Harries believes all professional sports people should consider.
"Some policies are reviewable and re-quoted every year," he said. "It means that if a company no longer likes the look of you, because of risk, due to injuries you have suffered, then you might not be able to renew it."
Think about your bonuses
At the highest-earning end of the sports spectrum, Premier League footballers are generally insured by their clubs so that wages can be paid for at least 18 months during a period of injury.
There can be serious financial consequences for players or their dependants if adequate cover is not in place
Rob Smith, the FA
Generally, though, this will not include bonuses - for winning trophies, promotion, individual matches, or even scoring goals.
Typically, individual players take out their own personal insurance which covers loss of income as well as the long-term career risks through serious injury or illness.
Most of these policies would cover up to five times a player's earnings so that a £60,000-a-week player would be insured for £15m.
Grassroots players
What about at the other end of the scale? How much cover does an average parks footballer have or require when he plays for his local team on a Sunday morning?
In response to this question, the Football Association (FA) introduced a National Game Insurance Scheme (NGIS) in 2013.
Get some advice...
If you compare income protection, health insurance and/or life insurance through Gocompare.com you'll have access to free, impartial advice
For the first time it made a player's personal accident insurance a mandatory requirement for all adult matches.
Every club is expected to register for the scheme and administer the cover on behalf of its players.
"Historically, players have been unaware of the insurance position when they have stepped out onto the field of play," said FA spokesman Rob Smith.
"Injuries are part and parcel of the game and we do accept that there can be serious injuries on occasion.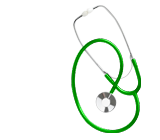 "This can have serious financial consequences for players or their dependants if adequate cover is not in place.
"The requirement is for a minimum level of personal accident cover, which means all players have a basic level of cover should there be a serious injury or, on very rare occasions, death.
"Players should have peace of mind if they know that when they step out onto the field of play they have adequate insurance in place."
The FA says the scheme is cost-effective and affordable. At the time this was researched (November 2014) the basic minimum cover worked out at around £2 per player, per season.
This is for a base level of cover that would offer a player £50,000 for permanent disability and £30,000 for a loss of sight in one eye.
But clubs and players can go for a top-up if they wish to - such as weekly benefit of up to £150 for temporary disablement - and the FA encourages all players to examine their level of insurance cover.
Bluefin Sport are the FA's appointed insurance broker, but there are other specialists in the area for football, rugby and other sports, including Allsportsvi, Insure4Sport and David J Miller.
All of them offer policies that can protect enthusiastic weekend sports participants if they suffer an injury that prevents them from doing the day job on Monday morning.
Consider the value of appropriate cover
Just as both professional and amateur players in most sports see the value in fitness, preparation, stretching and warming-up, so too, says Harries, should attention be given to insurance for when things go wrong.
"I don't think even most professional players have adequate cover," he said.
"People see the price of everything and the value of nothing. But those I am involved with who are in the process of claiming really see the value of cover."
By Graham Thomas