Investment supermarkets can help you put money into funds, shares and bonds. Find out whether they're the right way for you to invest.
Key points
Investment supermarkets can be a cost-effective, one-stop shop for choosing a variety of shares, funds or other investments
They usually also offer tax-efficient Stocks and Shares Isas and SIPPs to wrap your investments in
It can be difficult to compare fees, so you'll have to do your research to find the best option for your type and size of investment
Investments can be a lucrative if risky alternative to savings, but it can be difficult to know where to start.
An investment supermarket - sometimes referred to as a funds supermarket - is basically a platform that helps you place your money in a variety of types of investments including funds, shares and bonds.
These platforms can be convenient and accessible and are usually managed online, making them a good place to start for many investors.
However, investment supermarkets can also be quite bewildering and are not without a level of risk.
What's more, as with other sorts of investment you should remember that the value of your funds can go down as well as up, meaning that neither your returns nor your original investment are guaranteed.
If you're just starting out investing, you might be more comfortable using an online investment management service instead, as these are usually more beginner-friendly, with easy to understand fee structures.
Investment guidance and advice
Investment supermarkets are execution only, meaning that they'll help you place your funds in your chosen investment, but they won't offer any specific financial advice tailored to your circumstances.
They will often offer all sorts of tools and information services to help your decision making, but if you want independent financial advice, you'll have to pay for it.
Some investment supermarkets offer regulated financial advice for an additional fee. Find out more about finding and choosing financial guidance and advice in our guide.
Investment supermarket fees
Investment supermarkets typically levy lower fees than you'd pay if you invested directly.
This can make a huge difference to the performance of your investment, but you should remember that it's not the only factor to consider; choosing the wrong fund to put your money in can be far more costly than choosing a platform with higher fees.
If you buy a fund directly from a funds provider, there's usually a charge, typically of 4-5%.
Funds charged by investment supermarkets are usually much lower. In the past they were often charged as a flat percentage, some of which went to the supermarket and some to the fund managers.
Did you know...?
Fees vary significantly between platforms, so it's a good idea to take this into account and shop around before choosing your investment supermarket
That changed in February 2014 when the Financial Conduct Authority (FCA) brought in new rules to make the fees more transparent, splitting them into two categories.
Annual fees
You'll usually pay an annual fee for using the supermarket, often of around 0.5%.
Some fund supermarkets charge set fees rather than a percentage. These might be more cost effective for those with more to invest, meaning it's wise to shop around and compare fees before deciding which platform is best for your circumstances.
Dealing fees
Since the FCA ruling, additional fund charges are paid on top of the annual fees so you can see how much you're paying to the investment supermarket and how much to the fund managers.
These are often flat fees, such as £10 a trade each time you buy or sell a fund, although they may also be charged as a percentage of the investment by some supermarkets.
Advantages of using an investment supermarket
Other than cost effectiveness, one of the main attractions of using an investment supermarket is its convenience.
They offer a one-stop shop where you can buy and manage your entire portfolio. They also often have useful articles, tools and research to help you with your investment choices.
As they're usually managed online, sometimes with their own app, they can be a convenient way to keep an eye on your investments, wherever you are.
Disadvantages of using an investment supermarket
Although investment supermarkets are convenient, and often cheaper than investing independently, one of their biggest disadvantages is that it can be difficult to compare fees like for like to find the best option for you.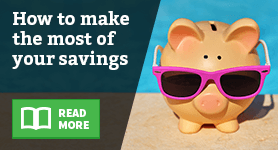 What's more, there can sometimes be other fees involved that aren't apparent up front, such as exit fees.
You should also be confident that you know your investment onions, unless you want to pay for additional financial advice.
Different investment platforms will offer different choices when it comes to funds and other investments, meaning that choosing a platform can limit your options.
Finally, as investment supermarkets are usually managed online, there may be a lack of phone support, which might be a disadvantage for the inexperienced investor.
Types of investments in an investment supermarket
There are a number of types of investment you'll commonly find in an investment supermarket.
Funds
Funds are the most common investment available through investment supermarkets. They are made up of different types of investment picked by a funds manager.
As they are made up of lots of different investments, they are considered to be lower risk than individual shares.
Tracker funds
Tracker funds are known as 'passive' investments, because rather than being made up of different types of investment, they instead 'track' the value of an index, such as the FTSE 100.
There's no fund manager, so they can be a relatively low cost investment.
Investment trusts
Investment trusts are similar to funds in that they're composed of lots of different investments. However, when you invest, you become a shareholder, giving you certain rights with the trust.
Did you know...?
Products like SIPPs or Stocks and Shares Isas might make your investment more tax efficient
Shares
As well as investment trusts and funds, some investment supermarkets will let you choose to invest in individual shares with companies listed on the London Stock Exchange.
You might want to choose to diversify your investment by purchasing shares in several different companies or by buying them alongside funds and trusts to reduce the risk.
Venture capital trusts (VCTs)
Venture capital trusts are designed to provide equity for small businesses.
The VCT is a company run by a fund manager and listed on the London Stock Exchange which invests in other companies which are not yet listed.
Returns can be higher than some other types of investment, but at a greater risk.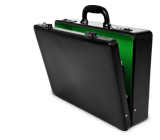 Tax-efficient options for your investment
In addition to choosing your investments, there a are a number of products available to hold them in that may reduce your tax liability.
Stocks and Shares Isa
You can choose to hold some of your investments in a Stocks and Shares Isa to make your investments more tax efficient, the amount you put in being subject to annual limits.
Investment supermarkets will normally offer a Stocks and Shares Isa - once you've chosen your investment supermarket and Stocks and Shares Isa 'shopping basket', you can start filling it with your chosen investments.
If you sell an investment within a Stocks and Shares Isa, you don't have to pay any capital gains tax on any profits you may have made.
Higher-rate taxpayers will also pay a lower rate of income tax on dividends within an Isa. However, there's no benefit for basic rate taxpayers when it comes to dividends.
Self-invested personal pension
A SIPP is a DIY pension, where you pick and choose the way your retirement fund is invested.
As with a Stocks and Shares Isa, it functions like a tax-efficient shopping basket into which you place your choice of investments.
By Derri Dunn
[SeanSocialShare]