Compare your investment pension options and learn about tax-efficient ways to save for your retirement, including SIPPS and private pension schemes.
Key points
Private pensions are an alternative, or an addition, to workplace pensions that offer tax advantages to saving for your retirement
SIPPS give you more freedom over how you invest your pension, but they may not be suitable for inexperienced investors
Compare pension fees and features carefully before choosing and take financial advice if necessary
With the maximum state pension for tax year 2016-2017 standing at just £155.65 a week, it's a good idea to start thinking about building up additional pension funds as early as possible.
If you're an employee, a workplace pension is usually a good place to start, because you'll benefit from employee contributions as well as what you put in yourself.
But that's not usually an option if you're self-employed, work abroad, or don't meet the minimum earning requirements for a workplace pension.
If that's the case, a private pension, also known as a personal pension, opens up your pension investment options.
And even if you do have a workplace pension, you could use a private pension to boost your retirement funds and invest in different ways.
Workplace pensions aside, you have two main choices: personal pensions and self-invested personal pensions (SIPPs).
The main distinction between the two is that personal pensions are administered by a pension fund manager who picks the investments, while SIPPs give you more choice over how and where you place your investments.
How do personal pensions work?
A standard personal pension is run by a pension fund manager, who invests your money and claims tax relief at the basic rate to add to your pension pot, subject to certain limits.
If you're a higher-rate earner, you claim the additional tax as a rebate on your tax return.
You'll usually have only a few different funds to choose from, so you can opt for higher risk with hopefully higher returns, or lower risk, with smaller but more likely returns.
How does a SIPP work?
A self-invested personal pension, or SIPP, lets you choose your own investments while saving for your retirement - you can pick and choose where you place your money and what you invest in.
Did you know...?
The maximum basic state pension was just £119.30 a week in 2016 - a good reason to think about starting a private pension for your retirement
This means you take a more hands-on approach to managing your pension, but you should make sure you're up to the job and have done your research before investing.
SIPPs are often managed entirely online and are available through investment supermarkets and other platforms.
A SIPP acts as a tax-efficient wrapper, in a similar way that a Stocks and Shares Isa does, which you place your chosen investments inside.
You decide which shares, funds and other investments you want to place in your SIPP and the government automatically adds tax relief at the rate at which you pay income tax.
For example, if you're a basic-rate taxpayer paying income tax at a rate of 20%, you could invest £1,000 in your SIPP and the government would add £200, increasing your gross contribution to £1,200.
Note that, as with a traditional personal pension, you'll have to claim anything above basic rate tax relief for yourself in your annual tax return.
Due to the more complex nature of SIPPs, they may not be right for the inexperienced investor.
It might be a good idea to speak to a financial adviser for guidance before choosing a SIPP.
What investments can you hold in a SIPP?
The defining feature of SIPPs is that they allow you to choose a really wide range of investments.
Different types of investment will help to diversify your portfolio, which may reduce your exposure to risk.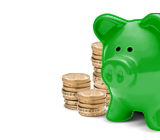 Some of the investments you can pick from include:
Shares
Funds
Investment trusts
Gilts
Corporate bonds
Cash
Property
Tax relief on pensions
As previously mentioned, you get income tax relief on personal pensions and SIPPS.
However, you can only get this tax relief on pension contributions worth up to 100% of your annual earnings.
If you receive tax relief for anything over this limit, HMRC can ask you to repay it - and it's your responsibility to make sure your tax relief doesn't go over the limit.
If you don't pay income tax, perhaps because you're on a low or no income, you can get tax relief at the basic rate on contributions up to an annual limit.
For tax year 2016-17 this means you can pay in up to £2,880, with the government topping this up at the 20% basic rate of income tax to an annual contribution of up to £3,600.
Annual allowance
In addition to the annual earnings limit, there's also an annual allowance for contributions receiving tax relief (£40,000 a year in 2016-17).
If your contributions go over this annual allowance, you'll pay tax on the extra.
However, you can 'top up' the allowance with any unused allowance from the last three years.
Capital gains tax and inheritance tax
In addition to income tax relief, pension contributions can also grow free from income tax and capital gains tax liability.
Fees and charges for SIPPs and private pensions
All pension schemes will have a variety of charges for investing and managing your pension funds.
Set-up charge
Some providers make a charge at the outset for getting your pension set up.
Not all pension firms make this charge, so it's a good idea to shop around and to take this fee into account alongside annual charges before making a decision.
Annual management charge
Most pensions have an annual management charge (AMC) that covers administrative and investment costs.
These will vary between providers, but make sure a low AMC isn't compensated for with high set-up or transfer fees.
Exit penalties
It's important to understand the fees that'll apply to your pension product from the outset, because transferring to a different scheme can also carry charges.
Exit penalties might even be so steep that they cancel out the benefits of transferring your pension.
Fees for SIPPs
SIPPS have the potential for a few extra fees as you may have to pay for the various transactions you'll make when investing your pension.
You'll usually have to pay a dealing charge when you buy and sell investments, as well as the charges outlined above.
Charges and fees for SIPPs can vary quite dramatically between providers, so you should think about how you'd like to invest and how often you'll change your investments before choosing one.
By Derri Dunn
[SeanSocialShare]