Guide to buy-to-let insurance
If you own a buy-to-let property, you'll need specialist landlord insurance.
Key points
Buy-to-let insurance will cover your property while you're renting it out
It can protect you in an emergency such as a break-in
You may be able to put all of your rental properties on one policy
Becoming a landlord and renting out one or more properties to tenants can be a very profitable business. 
In a perfect world, every landlord would be matched with a dream tenant: professional, responsible, clean and tidy. Above all, someone who is respectful of your property and pays their rent on time. 
But in reality, a myriad of things can go wrong. Sometimes it's the fault of the tenant, other times it can be any number of irritating technical, mechanical or environmental issues, from boiler breakdowns and damp to fires and flooding. 
What is buy-to-let insurance? 
Standard home insurance won't cover you against many of the risks associated with buy-to-let properties. You need specialist landlord insurance to make sure you – and your property – are covered for mishaps and misdemeanours.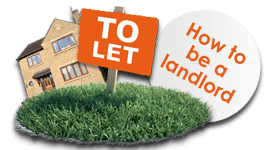 What does a buy-to-let insurance policy cover? 
Buy-to-let insurance can cover a multitude of things including:  
Buildings insurance – this protects the structure of your property, which should cover the rebuilding costs in the event of a fire or flood. It can also include replacing kitchen and bathroom fittings following damage.
Contents insurance – if you've let your property fully or part-furnished, you might want to insure against damage to carpets, furniture, decorative and electrical items. You can also opt for accidental damage cover. This will only cover your own possessions – not those of your tenants. 
Liability insurance – this feature of a buy-to-let insurance policy protects landlords from being sued by a tenant for any accidents at the property resulting in injury or death. Read more about your responsibilities as a landlord in our guide. 
Loss of rent – tenants' circumstances can change quickly, and you need to be able to respond. If the property is uninhabited for a period of time, buy-to-let insurance could cover you for loss of rent. 
Legal cover – like liability cover, this option factors in potential disputes with tenants. It could pay for defence costs in the event of any legal action taken against a landlord. Read more about how to evict a tenant.
Home emergencies – break-ins, burst pipes and leaks are among the potential occupational hazards of letting out a property. This cover may provide you with access to a 24/7 tradesman who can immediately assess the issue and provide repair or advice. 
Multi-property cover – if you let out more than one property, you might be able to get blanket cover for all of them, making your property juggling more manageable.  
Which policy is best for me?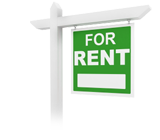 When finding and purchasing a buy-to-let property, any sensible buyer would view a few potential properties and assess their merits before investing.  
It's the same with buy-to-let insurance – shopping around for the best deals and scrutinising the details will benefit you most in the long-term.  
Don't just opt for the cheapest policy – make sure your buy-to-let insurance policy is tailored to your specific requirements. 
If you want more from your policy, look out for additional extras such as malicious damage and theft cover so you'll be covered for any eventuality.  
How to get a cracking buy-to-let deal  
Firstly, you can find a fab deal by comparing quotes from different providers to make sure you're getting the right policy for you.  
But you might be able to save on your insurance by:  
Doing the maths
It can be tricky to calculate the correct rebuild value of your property, but the extra effort will pay off when it comes to getting buy-to-let home insurance. If you don't get a realistic figure and something goes wrong later, you could be left out of pocket. Or you could be paying an unnecessarily high premium if you overestimate.  
Staying under one roof 
If you have multiple properties, you might be able to save by insuring your whole portfolio with one company. 
See also:
Increasing the excess 
Opt for over £100 and your buy-to-let landlord insurance policy may become a bit cheaper.  
Tightening up security
Make your property has an alarm system and door and window locks. Reducing the risk of burglary could, in turn, reduce your premium.  
Being picky
When it comes to choosing tenants, minimise the risks by saying no to pets and yes to working professionals.  
Going for quality
It's tempting to go for the cheapest landlord insurance policy. But however unlikely making a claim may seem now, you'll be sorry later if you're not adequately protected. You don't want to end up footing an enormous bill for the sake of saving a few pounds on insurance. Choose a policy that offers good value, but most importantly, one that offers the cover you need.  
By Catherine Evans