Being a landlord can be a demanding job. Is it worth enlisting the help of a letting agent? We look at the case for and against.
There's more to being a landlord than sitting back and watching the rent roll in.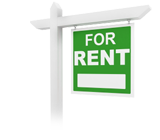 You need to be on top of property legislation, have an array of certification in place, be on call for tenants' troubles, organise landlord insurance and set aside time to make sure your property is filled with tenants that'll pay you rent in the first place!
It's a time-consuming business - read our guide to being a landlord for more information - so many landlords opt to enlist the help of a letting agent, which will take care of the day-to-day stuff. But is it worth it?
Advantages of using a letting agent
Services tailored to your requirements
Most agencies offer a range of services that can be tailored to your specific requirements, so even if you won't be relying on them for everything they can help out where applicable. Services might include:
Using a letting agency can make a big dent in your rental income
Preparing the property for rent
Marketing and advertising
Carrying out inspections
Vetting tenants
Managing finances
Organising maintenance
Legal requirements are taken care of
Letting agencies should be, in theory, on top of property and tenancy legislation, which can be hard to keep up with. This means they avoid the management problems that sometimes arise when a landlord is unfamiliar with the law.
Paperwork is watertight
Tenancy rental agreements need to cover every single eventuality, and you're likely to miss some out if you attempt to write one yourself. A letting agent will ensure that contracts cover everything and will protect you if things go awry.
Bad tenants are filtered out
Letting agencies generally uphold very stringent tenant-vetting processes involving thorough reference checks, which means you can rest assured that the people renting out your property will look after it and pay their rent on time.
Maintenance is stress-free
A good lettings agent will be in contact with a large network of handymen, plumbers, gardeners and trades people that can be called upon to remedy problems quickly and efficiently.
Depending on your agreement with the agency, you may never even be aware of problems until they're sorted, so there should be no panicked middle-of-the-night phone calls from tenants!
Your property is rented more quickly
Established letting agencies should be able to get your property on the market and in front of potential tenants more quickly and effectively than landlords flying solo.
They'll also know how to take the most flattering photos of a property and compile the most engaging advertisements, thus attracting more potential renters.
Protection if things turn sour
If things go wrong with the tenants in your property, a letting agent can provide an impartial buffer, plus they're often well-versed in dispute resolution.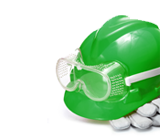 If for some reason you need to evict a tenant, an agency will be able to advise on the correct legal process, if not implement it for you.
Disadvantages of using a letting agent
Cost
Using a letting agency isn't cheap, with agencies charging around 10% of your annual rent in finder's fees, plus up to 10% of your monthly rent for managing the property. This can make a big dent in your rental income.
Some agencies will also charge additional fees for maintenance, contracts and inspections, plus legal must-haves such as Energy Performance Certificates and Gas Safety Certificates. It can add up to a significant sum.
Many agencies will also levy charges on tenants for things such as contract renewals or name changes, which can be off-putting for potential renters.
Take the time to research local opinion on a variety of agencies before making your choice
Less control
Being a back-seat landlord means just that: relinquishing control of many aspects of your property. While this can save you time and stress, it's not always a plus point. You might be able to fix a leaky tap yourself for a few pounds, for example, but in the agency's hands it may well cost a lot more.
'Middle man' communication issues
Using a letting agency creates another layer of communication between yourself and your tenants, which can cause issues if something needs to be addressed quickly.
This can also be problematic if the letting agency's customer service standards aren't up to scratch. A report by the Citizens Advice Bureau† found that 73% of tenants were dissatisfied with the level of service they receive from their letting agent - something which could result in them going elsewhere (and costing you more in finder's fees and referencing).
You're bound by their reputation
As the rental market grows under the media spotlight, tenants are becoming increasingly aware of the options available to them, and this knowledge often creates local lore where some agencies are better than others.
If you pick an unfavourable agency you may well find your pool of prospective tenants diminishes. Take the time to research local opinion on a variety of agencies before making your choice - if they've got a bad reputation, there's going to be a reason for it.
By Rachel England
[SeanSocialShare]