Use our money-saving tips to help you save cash on your landlord insurance without sacrificing the cover you need for your property.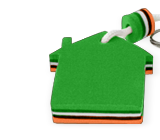 Landlord insurance is a must-buy if you're renting out a property, as a comparatively small outlay could protect you from potentially enormous financial costs.
Even with the most well-behaved tenants your property is still at risk of fire, floods and theft, not to mention accidental spillages and breakages.
But there's no point paying over the odds for this protection. Here's how to cut the cost of landlord insurance without compromising on cover.
Combine landlord policies
Landlords have a variety of insurance needs, including building cover, contents cover, liability insurance and accidental damage cover.
Some policies will package these together to offer better value for money, or have specific clauses built in that negate the need to take out added cover elsewhere.
Additionally, landlords with more than one property usually stand to save by insuring their whole portfolio with one company.
Choose a specialist landlord insurer
There are dozens of insurers ready to offer landlord cover, and buy-to-let mortgage companies in particular will try to sell you their own landlord insurance product, assuming that consumers won't seek out deals elsewhere.
As always, the age-old advice is to shop around - try using a comparison site such as Gocompare.com
Specialist landlord insurance brokers may well prove better able to give quotes without unnecessary bloat, so shop around for cover.
Get the correct rebuild value
In order to purchase landlord building insurance you'll have to provide a rebuild value for your property.
This is the estimated cost of reconstructing your property from scratch and not, as is commonly assumed, the market value of the dwelling.
It's important that you get the most realistic figure possible.
Underestimate it and you could be left out of pocket should the worst happen; overestimate it and you're needlessly paying a premium.
Consider increasing landlord insurance excesses
Many excesses on landlord insurance policies hover around the £100 mark, but policies will be cheaper if you're prepared to bump up this amount.
For landlords able to shoulder the cost of smaller claims from their cash-flow or savings, this can be an effective way of bringing policy costs down.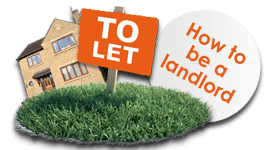 Do you need contents insurance?
For landlords renting out furnished properties or properties with decent carpets and/or white goods, an element of contents insurance is a must.
However, if your property is unfurnished, or is furnished only with items you have no real concern for (old carpets, cheap appliances, etc), you might consider bypassing contents insurance altogether, if you believe the cost of the policy would outweigh any benefit in a claim.
Invest in security
Ensuring your property is equipped with an alarm and has solid locks on doors and windows will help reduce the risk associated with burglary, therefore reducing your premium.
Bear in mind that the outlay will not necessarily outweigh the premium saving, but you should see year-on-year benefits.
What's more, good property security could save you the headache of dealing with a crime, and cut the costs that could result from excesses, the loss of a no claims discount and increased premiums following an incident.
Did you know...?
Your insurance costs are more likely to rise if your tenants have pets
Check also whether your property is in a Neighbourhood Watch area - this can have a positive impact on premiums.
Say no to pets
Your insurance costs are more likely to rise if your tenants have pets, purely because the animals may make a mess that would require a claim of some sort (ruined carpets, for example).
Some landlords get around this by charging their tenants a 'pet tax', but potential extra costs can be avoided altogether if you flat-out refuse pets in the first place.
Be choosey with your tenants
Landlord insurance will vary depending on the type of tenants in the property. Working professionals will prove the most straightforward to insure, and therefore the cheapest.
Students and DSS tenants bring associated risks and therefore policies encompassing these demographics will be higher.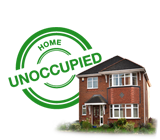 Minimise vacant property periods
Generally, insurers aren't keen on providing cover for a property that will sit empty for extended periods of time (usually more than 30 consecutive days).
This is because there's an increased risk of vandalism and burglary.
If your property will be vacant for a considerable duration, you'll need to purchase additional cover such as unoccupied property insurance, or risk your existing cover being ruled void.
As such, you'll save money on insurance by ensuring the property is continually occupied.
Don't scrimp on your policy
It's tempting to go for the cheapest landlord insurance policy simply because renting out a property incurs a number of expenses already, and it's one area where costs can be cut.
But however unlikely making a claim may seem now, you'll be sorry later if you're not adequately protected and end up footing an enormous bill for the sake of saving a few pounds on insurance.
Choose a policy that offers good value, but most importantly, one that offers the cover you need.
Compare landlord insurance quotes
As always, the age-old advice is to shop around.
While landlord insurance is a more niche type of insurance than car or home, there are still a number of providers out there vying for your business.
Use a comparison service such as Gocompare.com to search for the right level of cover at the right price.
By Rachel England
[SeanSocialShare]