Take the mystery out of life insurance with our beginners' guide, then compare policies to find the right deal for you.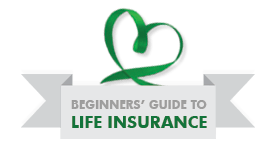 Remember the first time you cradled your first-born child, or walked through the door of your first home? How did you feel?
For many of us, the answer to that would be 'terrified'. The weight of your responsibilities can be a scary burden.
That's why life insurance is such a brilliant thing, it provides peace of mind. If something happens to you, your family can be kept financially safe. They can be be provided for even if you're not there to do the providing.
But the world of insurance can be complex and it's not always easy to work out what cover is right for you.
Is 'life insurance' the same as 'life assurance'?
Most people use 'life assurance' to mean 'life insurance' and vice versa. However, they do technically refer to different things.
Strictly speaking, life insurance pays out if something happens to you, whereas life assurance pays out when it does.
So, cover for a fixed term is life insurance, whereas a whole of life policy would be considered life assurance.
However, it's unlikely to cause problems when you're comparing policies. Just make sure you're absolutely clear about the limitations of any cover.
Read on, as we unravel the confusion. And if your question still hasn't been answered, you can speak to an adviser at Assured Futures[1] for fee-free, impartial advice.
Simply ring 0800 808 6907 or request a call back through our site.¥
Types of life insurance policy
There are a number of different kinds of life insurance.
The most common type is term life insurance, where you're covered for a fixed period.
Often, policyholders reduce their premiums by agreeing to decreasing term life insurance, where the potential payout shrinks year on year, usually in line with a repayment mortgage.
Alternatively, you may prefer whole of life insurance, which means the insurer would pay out whenever you died. Of course, that can mean that you're paying premiums late into life, and it's pricier than term insurance, too.
As a compromise sort of cover, convertible term insurance offers a fixed term policy that can be changed to a whole of life or endowment policy at the end of term without providing further medical evidence.
There are other ways to protect your family's living standards in the event of disaster. You may also want to consider critical illness cover and/or income protection insurance, for example, as well as looking after your emergency savings fund.
Over 50s life insurance plans
Over 50s life insurance plans are designed for those aged 50-79, although they can be bought by those of other ages.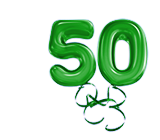 There are no medical questions or assessments of the applicant's medical health or history. Everyone aged 50-79 is guaranteed to be accepted.
This type of cover charges a fixed premium which typically stops at the age of 85 or 90, but cover lasts for the policyholder's whole life.
Over 50s plans have a qualifying period - usually 12 or 24 months - during which, if the policyholder dies, only the premiums will be returned and not the benefit amount.
Although this product is often advertised as 'over 50s life insurance', you should be aware that there are a variety of options open to older people seeking life insurance cover, and these other options may be more suitable for their needs.
Which policy type is right for you?
If you're wondering what kind of policy is best for you, it's important to think about your personal circumstances.
The more cover you buy, the bigger the premium, so obviously you need to factor in affordability
For example, if you have a permanent dependant, such as a child with a disability, then a whole-of-life policy could be best.
However, if you have no dependants and simply want to ensure your partner isn't left struggling to pay the mortgage if you died, you could opt for decreasing term life insurance that mirrors your mortgage payments.
Think carefully about what you want your policy to pay for, and talk to an adviser if you need help.
How much cover do you need?
It can be hard to work out how much cover your loved ones might need in the event that you die.
Again, talking to an adviser can help as they have experience in working this out. You'll also find a life insurance calculator to use in our quotes process, or you can try our guide to how much life cover you need.
You should tally up any outstanding debt, including your mortgage. Then, think about how much of a contribution to the family finances you're responsible for.
In an ideal world, you'd want to match that, at least while your children are dependant. However, the more cover you buy, the bigger the premium, so obviously you need to factor affordability in, too.
And don't forget to factor any additional sources of income your family would be able to draw on as it could mean you need less protection.
Would they receive any death in service payout from your employer if you died? Does your partner bring in a salary and could they continue to do so if they became a single parent? If the answer is yes, then you may need less cover than you thought.
If you've only taken out the policy to cover a specific event, such as funeral costs, then it should be far simpler to work out the cover you need. Check out our guide to funeral costs for more information.
Of course, you may decide you have no need for cover.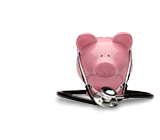 If you're single and have no dependants then you might decide you don't need any insurance.
However, it could still be a good idea to consider critical illness cover and/or some form of income protection insurance so you're financially secure no matter what.
Waiver of premiums
Waiver of premiums provides a means of insuring your monthly payments in the event that you're unable to work due to ill health.
Payments are made either until the end of the policy term, until you've reached a specific age, or until you're able to return to work.
Why stay-at-home parents need cover too
If you're part of a couple and one of you doesn't work, it might be tempting to assume you only need to insure the bread winner.
Did you know...?
Although joint cover is usually cheaper than two separate insurance products, it will only pay out once
But that really underestimates the value of what a stay-at-home parent contributes.
If they were no longer there, the remaining partner could be left paying for child care, and maybe even a cleaner or housekeeper.
It really makes sense to consider insuring both partners, perhaps through a joint policy.
Should you have joint or single cover?
Couples should consider whether they want joint life insurance cover or two single policies. Although joint cover is usually cheaper than two separate insurance products and easier to arrange, it will only pay out once.
That means that if one partner died, the other would no longer be insured. You need to consider whether that would be sufficient cover for your family, or if you'd be better off paying a little more for two separate policies.
Would your 'death in service' work cover be sufficient?
Some employers give their staff some extra financial security by providing a 'death in service' benefit.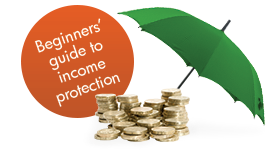 That doesn't mean you have to die while actually doing your job to qualify, just that if you die while working for that employer then they will pay an agreed amount.
That amount varies but is usually a multiple of your salary, for example, a lump sum payment of four years of your pay.
You might find that that's enough cover. If you've nearly cleared your mortgage and your kids are about to leave home, then you may decide that this payout would be sufficient to protect your loved ones.
However, if it wouldn't cover all your family's costs then it's a good idea to consider a life insurance policy, too.
Remember!
If you leave or lose your job you're likely to lose any insurance benefits offered by your employer
Don't worry, that wouldn't cancel your death in service benefit - they would both still pay out if you died as it is possible to hold multiple life insurance policies.
Before cancelling a life insurance policy in order to rely on a death in service benefit, be aware that you would lose that benefit if you lost your job.
At that point, you might find it hard to qualify for life cover again, or at least be facing higher premiums. Think carefully before ending a policy early.
Tax on life insurance payouts
Life insurance payouts are not liable to income tax or capital gains tax but, depending on the circumstances, your heirs could be liable for inheritance tax on the funds.
This can be avoided by having your life insurance policy written in trust, a straightforward procedure that your adviser or insurer can help you with.
Making a will can also have major benefits in terms of arranging your affairs appropriately and efficiently.
How can you keep the cost of your policy down?
The first step to keeping your premiums low is to compare different providers, so you can find the best cover for the right price.
If you need help finding the best quote, you can speak to an adviser at Assured Futures[1] by calling 0800 808 6907.¥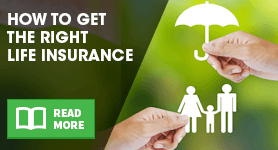 It's possible that those with existing life insurance policies could benefit by shopping around, comparing and switching, but you also need to remember that age plays a major factor in calculating premiums.
As you're less of a risk when you're younger, the older you are the higher your premiums, and if you have pre-existing medical conditions you may struggle to find a deal as good as the one with your current provider.
There are other ways you can control the cost of your cover. If it's suitable, term insurance is cheaper than whole-of-life cover.
If you're fit and healthy then you're a better bet for the insurer, and they'll offer you cheaper premiums as a result. So, to really reduce the cost, ditch the cigs, cut back on your drinking and get fit.
You can read more about cutting your premiums in our guide to how to keep the cost of your life insurance down.
By Felicity Hannah