Get the answers to FAQs on life insurance policies, then compare quotes to find the right deal for you.
See also:
Why should I consider life insurance?
No-one wants to think about their own death, let alone plan for it.
However if you have a life insurance policy, should the worst happen, your family can be provided for financially. Read more in our beginner's guide to life insurance.
Should existing life insurance policyholders shop around?
It's possible that those with existing life insurance policies could benefit by comparing and switching (a process known as re-broking), but they need to remember that age plays a major factor in calculating premiums.
As you're less of a risk when you're younger, the older you are the higher your premiums.
If you have pre-existing medical conditions you may struggle to find a deal as good as the one with your current provider.
Can I hold multiple life insurance policies?
It's possible to hold multiple life insurance policies and in some cases this might be worth considering. If, for example, you have an existing policy but you find you need more cover, you may find that the most efficient way to arrange this is by taking out an additional policy.
Is life assurance the same as life insurance?
Technically no, but the two terms are often used to mean the same thing. Strictly speaking, life insurance pays out if something happens to you, whereas life assurance pays out when it does.
What's term life insurance?
Term cover is the most common form of life insurance and provides a lump sum payout if you die in the course of the policy.
What's whole of life insurance?
Whole of life cover is guaranteed to pay out when you die, meaning that it can be called life assurance. Because of the guarantee, it's more expensive than term cover.
What's over-50s lifelong protection?
Over-50s lifelong protection - often referred to as 'over-50s life insurance' - is a specific form of whole of life insurance that offers guaranteed acceptance without the need for a medical check for those aged 50-80.
Is an over-50s policy the only option for older people?
No, an over-50s lifelong protection policy needs careful consideration as it won't be suitable for everyone; read about a wider range of options in our guide to life insurance for older people.
What's mortgage life insurance?
Mortgage life insurance is not, strictly speaking, different to a standard life insurance policy; it's simply a policy that's tailored specifically to clear any remaining mortgage debt after the policyholder's death.
What's convertible term insurance?
This is a term insurance policy that can be changed to a whole of life or endowment policy at the end of the term without having to provide further medical evidence.
What's decreasing term insurance?
This is a form of term insurance where the cover amount decreases over time, often in line with a repayment mortgage.
What's level term insurance?
This is a form of term insurance where the cover amount is fixed for the policy duration.
What's critical illness cover?
Critical illness cover pays out if you're diagnosed with a condition specifically listed in your policy. It can be combined with life insurance in an integrated policy, or bought as a stand-alone product (an independent policy).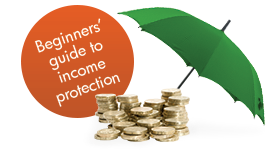 What's terminal illness cover?
Terminal illness cover can pay out if the insured person is diagnosed with a terminal illness.
Many life insurance policies offer such cover as a standard feature, but you should check your terms and conditions.
Do I also need income protection?
This is dependent on your circumstances, but the right income protection (IP) policy can be valuable as a stand-alone product or as an addition to life insurance/critical illness cover. Some IP policies include an element of death cover.
How much cover do I need?
This will depend on your circumstances and what you want cover for. We have a life insurance calculator to help you and a guide to calculating how much life cover you need, but would always suggest you seek advice if you're unsure about such an important product - our partner Assured Futures[1] can give you fee-free, impartial advice. Request a call back through our main life insurance landing page, or phone 0800 808 6907.¥
How much will I have to pay?
The amount to be paid will vary according to different providers and products, but the typical factors considered by life insurers are:
Sum assured
Length of policy term
Cover and options bought
They will also consider person-specific factors such as:
Did you know...?
Joint policies are cheaper than two individual ones - but will only pay out once
Age
Height and weight
Medical history
Family medical history
Relationship status
Children
Occupation
Lifestyle choices eg intake of alcohol and tobacco
How do joint policies work?
Joint life insurance policies can be taken out by partners and are usually cheaper than two separate insurance products. The policy will only pay out once, though, meaning that if one partner died, the other would no longer be insured. They are typically thought to be more suitable for couples without dependants.
What if I already have insurance through my employer?
Life insurance is offered as a benefit by some employers and is often known as 'death in service' cover. Make sure a potential payout would provide the level of cover your dependants need and remember that, if you leave or lose the job, the cover will stop.
What are relevant life plans?
A relevant life plan can be provided by an employee as an alternative to a group scheme, or as a top-up to one.
What's Family Income Benefit?
Family Income Benefit policies can cover the monthly income of the policyholder for a pre-defined period should he or she die. They're not widely available, but are thought to be a cost-effective cover option.
What's a gift inter vivos policy?
Gift inter vivos policies are a niche type of life insurance product designed to cover inheritance tax liability on a potentially exempt transfer (PET).
Will existing medical conditions affect my policy?
This will vary between insurers, but if you have an exisiting medical condition you're more likely to have a higher premium or may find it harder to get insured. It's also possible to arrange a policy that excludes the pre-existing condition from cover. Read more about life insurance with pre-existing medical conditions in our guide.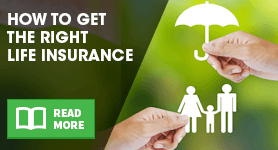 What's waiver of premium?
Waiver of premium provides a means of insuring your monthly payments in the event that you're unable to work due to ill health.
Payments are made either until the end of the policy term, until you've reached a specific age, or until you're able to return to work.
Are funeral plans worth considering?
Dedicated policies to cover funerals are available, but you should consider the pros and cons of funeral insurance before committing. If you plan on using life insurance to cover funeral costs, remember the delays that can be involved in processing the payouts from an estate.
How does bereavement counselling cover work?
When a policyholder dies the beneficiaries may be eligible for things like bereavement counselling and/or a free probate helpline. Such features may come as standard on a life insurance policy, or may be available at additional cost.
Are life insurance payouts taxed?
Life insurance payouts are not liable to income tax or capital gains tax but, depending on the circumstances, your heirs could be liable for inheritance tax on the funds; it's worth looking into having your life insurance policy written in trust in order to avoid this.
What are the benefits of writing life insurance in trust?
Writing life insurance in trust won't be right for everyone, but it can have significant advantages; it can help define the way a payout is used, speed up payments through bypassing probate and could have inheritance tax benefits.
How do I write life insurance in trust?
When you take out a policy your insurer should give you the option of writing it in trust and this option is typically free. It's also possible to transfer an existing policy into trust, although you may want to seek legal advice before doing this.
How can writing a will help with life insurance?
As with writing a policy in trust, making a will can sometimes mean you pay less in inheritance tax, meaning the policy beneficiaries may receive more and - potentially - you can pay less in premiums.
Did you know...?
Women used to pay less than men for life insurance, but a 2012 law change ended this
Who benefits from my life insurance?
This is completely dependent upon who the policyholder specifies.
Do women pay less for life insurance?
No. Women historically paid less for policies because they have a longer life expectancy, but since the European Court of Justice gender directive was introduced in 2012 this gender-related fact can no longer be considered when it comes to calculating premiums.
What's the commission sacrifice scheme?
When they sell a policy, Gocompare.com's life insurance partners the idol.com are entitled to a commission fee. By choosing to forego a certain percentage of this fee they hope to be able to offer highly competitive premiums throughout the term of a policy.
If you use our life insurance comparison service, the results table you see with your options will include a field entitled 'You save'. This shows and explains the benefits offered by commission sacrifice on a particular product.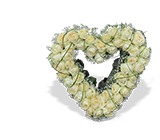 What's clawback?
Under clawback terms, if a policyholder cancels within a certain period of time then the adviser or broker who sold the policy would have to repay a proportion of their commission back to the provider.
What's a life table?
Life tables - also known as mortality tables or actuarial tables - show what the probability is that a person of a particular age will die before their next birthday and are the tools that the life insurance industry are based on. Using such tables, inferences can be determined regarding the probability of surviving that year of age, and the remaining life expectancy for people at different ages.
Any other questions?
See if you can find the answers in our life insurance guides.
By Sean Davies