Did you know a healthy lifestyle could lead to a cut in the cost of life insurance, health insurance and/or income protection premiums?
Key points
Good health and lifestyle can cut the cost of protection policies such as life insurance, income protection, critical illness and health insurance
If you've made positive lifestyle changes consider informing your insurer and/or shopping around for a new policy
Don't cancel an old policy before a new one is active and think carefully about whether things such as pre-existing medical conditions are covered by a new insurer
Life insurance can be one of the most important investments you make in your family's future and you'll want to be sure that you have enough cover for their needs if the worst happens.
There are ways to cut the cost of premiums without compromising the level of cover, though, and one of the most sensible - both for you and for your family - is to help yourself to get healthy.
There could also be a positive impact on your health insurance, critical illness cover and/or income protection premiums - not to mention the obvious savings that can be made by eating less, drinking less and stopping smoking.
"Taking more exercise and leading a healthier lifestyle can have a positive impact on your finances," said consumer expert Jeremy Cryer.
"The cost of life insurance is based not only on the sum insured and length of the policy, but on your age, state of health and lifestyle factors such as diet and exercise.
"So, if you smoke or are overweight your premiums will be higher to reflect greater medical risks and shortened life expectancy associated with smoking and obesity.
"Changing to a healthy lifestyle can have a major impact on the amount you pay.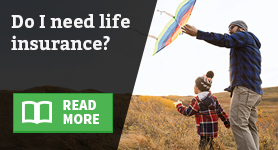 "For example, most insurers class people who have stopped smoking or using a nicotine-replacement product for 12 months as non-smokers, making them eligible for cheaper premiums."
Usage-based insurance
This area of the insurance industry could be transformed in years to come by the rise of usage-based insurance (UBI).
As with telematics car insurance, firms like to use technology to monitor an individual's behaviour and base the premiums they charge on data rather than assumptions.
Healthcare insurers in the USA are already giving customers free fitness trackers and offering lower premiums or other benefits for meeting daily exercise goals.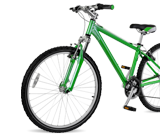 Such practices may well become more commonplace in the coming months and years as technology intrudes into more and more areas of our lives.
Olympic legacy
Cryer was speaking after a survey conducted on behalf of GoCompare suggested that 24% of people in the UK had been motivated by the 2012 London Olympics to take more exercise and that 31% had lost weight since the Games.[1]
A quarter of those surveyed said that they were drinking less since the Olympics, while 16% claimed to have given up smoking.
Of the 24% that said the Games had motivated them to take more exercise, walking more topped the list of activities (54%), followed by working out at the gym more often (24%), running (23%) and cycling (16%).
Such changes in the way people live their lives should encourage them to think again about income protection, health and life insurance arrangements to see if they could save some money.
"If you've made a significant lifestyle change - like quitting smoking or losing a significant amount of weight - since arranging your cover, it would be worth shopping around to see if you can get a better deal," said Cryer.
"You should also take the opportunity to reassess the amount of cover you need as your sum insured may have to be adjusted, upwards or downwards, to take into account other changes in your life.
"Such changes may include increased financial commitments, a house or job move, or the repayment of debts."
Be careful before cancelling any existing cover, though.
Make sure that you read the policy exclusions as cover varies from provider to provider and - if you choose to go ahead with the cancellation - it's essential that you first make sure that your new policy is up and running.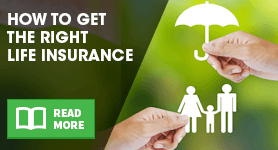 If you're considering switching policies, you should also think carefully about any pre-existing medical conditions and whether they would be covered by a new provider.
Note that it is possible to hold multiple life insurance policies, and in some circumstances it may make sense to take out a new policy to cover changed circumstances while also keeping the old one.
For more tips on the right way to make the cost of premiums affordable, read our guides on how to keep down the cost of life insurance and how to get the right income protection.
See also:


By Sean Davies