In contrast to some other insurance products, holding more than one life insurance policy may be the right option to suit your circumstances.
When it comes to products such as travel and home insurance, it's standard advice to avoid doubling up on cover; it's wasteful, costly and can cause complications when it comes to claims due to so-called contribution clauses.
This easy-to-follow rule isn't so straightforward when it comes to life insurance, though.
Depending on your circumstances, it's possible that holding multiple life insurance products can be the right way for you to meet your cover needs.
That's not to suggest that you take out multiple life insurance policies the first time you arrange such a product; at that stage you should try your best to set up a policy that will work for you in the (foreseeable) long term.
It's more something to consider over time, as your personal, family and financial situations inevitably alter.
Reviewing your life insurance arrangements
You may have a wide range of life protection products in place to provide you and your family with support and reassurance, perhaps including life insurance, critical illness cover, income protection insurance, plus any benefits associated with your employment.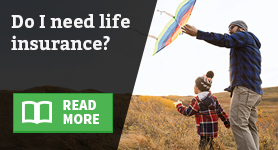 Over time, though, your requirements are likely to change. You may, for example:
Marry
Divorce
Remarry
Have more children and grandchildren
Extend your mortgage term
Take on a larger mortgage
Change occupation
See your health improve or decline
In these circumstances - and many more - it may be right to review the life protection products you have in place to check they're still suitable for your needs.
Speak to your existing provider
As a first step in a review of your arrangements, it's likely to be worth speaking to your existing provider.
Again in contrast to products such as home insurance, you need to remember that switching providers regularly isn't necessarily a good idea.
That's largely because increasing age and deteriorating health can have major impacts on the cost of life insurance premiums, meaning that as you age you may not have access to deals that are as attractive as a policy you took out earlier in life.
So, speak to your current provider to see if they can, for example, increase the level of life insurance cover you have; the extra price you pay may be less than the costs of taking out a new, or additional, policy.
It may also be possible to extend the length of an existing policy; if, for example, you have a term life insurance policy that's due to run for 25 years it may be possible to extend that to 30 years, perhaps to cover an extended mortgage, or a child's higher education needs.
Consider an additional policy
When you've researched the position with your current provider, it's worth shopping around to see your other options.
You may find it's a better choice to keep your current policy in place without making any changes and to take out an additional policy to cover your revised needs.
Consider a single, new policy
Remember, given the strong possibility that a policy you arranged in your younger days will be more cost-effective than one you arrange when you get older, it's worth thinking carefully before cancelling an existing policy.
Every individual situation will differ, though; if for example, you've given up smoking, stopped drinking, lost weight and/or have had a long remission from illness, it's possible that cancelling an old policy and arranging all the cover you need through a new one will be the right option for you.
Whole-of-life policies
The most common form of life insurance is a term policy and if you've taken out cover early in life it's likely to have been one of these.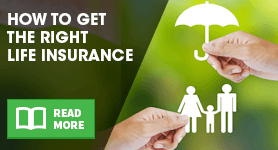 If you want a policy that's guaranteed to offer a pay out to your descendants after your death - whenever that may be - you may want to consider whole of life insurance, perhaps in addition to your term insurance.
The most common type of such products is known as over-50s life insurance plans, or lifelong protection, which are typically sold on the fact that there's guaranteed acceptance without a medical check.
Note that these products can be controversial, though, and there may be more effective ways to provide for your descendants after you've gone.
Take advice!
Given all the possible complications and the factors you need to take into account, it's worth taking expert advice when assessing your changing needs.
Finding the right financial advice can be difficult to get right and if you want independent financial advice, you'll have to pay for it.
For a product such as life insurance many people use fee-free, restricted advisers. These are impartial, but not independent; they can accept commission from providers for the products they recommend.
Gocompare.com's partners Assured Futures can give you such advice which you can get by requesting a call back through our main life insurance landing page, or by calling 0800 808 6907.¥
By Sean Davies
[SeanSocialShare]