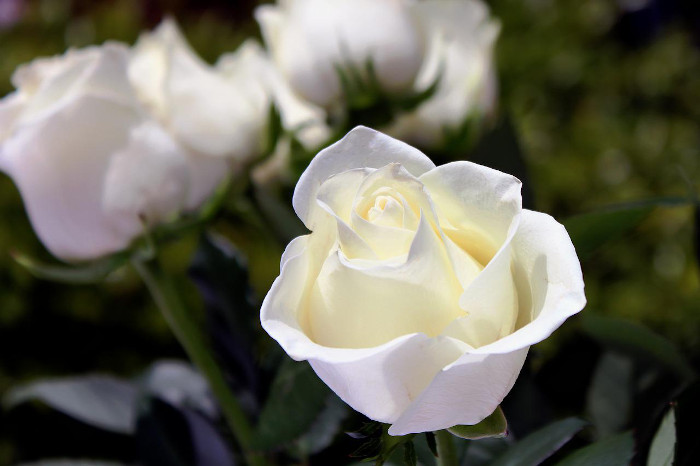 Discussing what life will be like when you or a loved one is no longer around is, understandably, a tough thing to do. In fact, our research found that a third (33%) of Brits haven't spoken to a loved one about their wishes for when they pass away. Considering what will happen after their lives, however, will ensure they're remembered in the way they want to be.[1]
We know that these conversations can be very overwhelming, particularly if you're unsure of what the process involves. So, we've created a guide to help you understand what to do following the loss of a loved one, and what to expect in preparation.
Do younger Brits know what to do after a loved one's death?
While most Brits feel they have a good idea of what to do when someone they care for dies, younger age groups are much less confident. According to our research, a staggering 64% of 18-34-year-olds said they don't know what to do in the event of a loved one's death - the lowest awareness level of any age bracket. It could be suggested that this is due to them having had less exposure to death, making them less familiar with the course of action they need to take.
Another potential reason for this lack of knowledge is that the implications of mortality become far more apparent after big life changes. For instance, marriage, mortgages and children all leave financial responsibilities to be dealt with after passing. With 28% of 20-34-year-olds still living at home with their parents, many of these responsibility milestones may not yet have been hit.[2]
It may seem best to try and protect those we're close to from the upsetting experience of death, however, preparing for the eventualities of life is important for us all to partake in. Including everyone in these discussions can help all involved to process these difficult events.
Many young people may have been led to feel ashamed about their curiosities surrounding death as a result of being sheltered from it in their upbringing. Instilling a sense of normality around the end of life is a good way to combat these feelings and bring the subject to the table.
Probate 
Just over a quarter (27%) of people consider managing the deceased's finances their biggest worry when dealing with the death of a loved one. This process - named probate - is often one of the first things that will need to be started and can be the longest to complete. 
The person responsible for applying for probate is the executor of the will. This individual will be named in the will itself (and may also be a beneficiary of the will). However, if there is more than one named executor, you must decide who will apply for probate. You may also elect someone else to do probate if you do not wish to be the executor.
The original will and a copy of the death certificate will need to be sent with the probate application. If there is no will, then the deceased's closest living relative will be responsible for probate - although they may also appoint someone else to manage probate if they do not wish to do it.
Funeral planning 
A full 19% of our survey respondents said that planning a funeral is their biggest worry when it comes to the death of a loved one. The funeral is likely to be a difficult time for the bereaved, so this can understandably come with a sense of anxiety. A way of alleviating this pressure is to encourage your loved ones to have a plan in place for what they would like or to openly discuss their wishes. 
Wesley Media, a company which provides digital solutions for funerals including music and broadcasting services, shared advice with us on preparing funeral arrangements: "Personalising a funeral can help to bring comfort to those saying a final farewell and create a lasting tribute in memory of the loved one.
Increasingly, funeral ceremonies are seen as a celebration of a person's life, and can take place in settings such as a woodland, beach or even a favourite golf club!"
Considering the music, Wesley Media went on to say: "Thinking about the memories you hold of your loved one is a good starting point. Was any music playing at a certain event you attended together? A musical score from a film they loved to watch? Or was there a tune they used to sing or whistle?
"If you struggle to find links to a particular piece of music you think they may have chosen themselves, you can always try to find a piece that will encapsulate your relationship or friendship together, something that reflects their life and personality. 
"Remember, it doesn't have to be sad. You may think of something that you know would have made them laugh and brings back some good memories for those in mourning."
Funeral plans 
Arranging a funeral does come with costs, but there are plenty of ways to help you cope financially at this challenging time. For instance, a funeral plan is a way of paying it in advance so that it will be taken care of before your death. So, it's worth checking if the deceased had one of these in place, as it could help you offset some of the costs involved. Similarly, it's also a good idea to consider taking out a plan yourself to minimise the financial impact your death will have on your loved ones.
Life Insurance 
Life insurance can be a vital tool to support yourself and your family following the death of a loved one. It is important to know the details of the deceased's life insurance, as lots of policies end up being unclaimed. 
We spoke to Sue Hayward, a personal finance expert about life insurance, and she shared some advice with us: "When a loved one dies, calling their life insurance company is never going to be your first thought, but once you've registered the death, and have the death certificate, it's a good idea to call the life insurance company to start the claim. 
"In the first instance, you'll usually be put through to a specialist bereavement team and asked for some basic details like the deceased's name, address, policy number and date of birth. You'll also need to send in the death certificate before any payment can be made."
Sue Hayward also advises that "There's no fixed time limit when it comes to how long it can take to complete a life insurance claim. In some cases, it can be within a week, although on average it can take up to one month. There could, however, be delays say in the event the life insurer is having difficulty establishing who the beneficiaries are".
Possessions of the bereaved 
Sorting through the possessions of a loved one was a major worry for people, with 29% of our respondents naming it their biggest concern when dealing with a death. A lot of our lives are made up of the possessions we keep, so this administrative task can be hugely sentimental and equally an important part of the grieving process. 
Starting with items that do not have emotions and memories attached to them can be a key way to get the ball rolling on what may feel like a mammoth task. If you're struggling to decide on whether to keep something, an idea is to put it away for a month or two, then see if you think about or want to look at it during this time. 
Donating items to charity or selling them online can also be a good option. This ensures the things that served your loved one's life can be purposeful to others, allowing the world to share in a bit of the life that you've lost.
Grief and supporting others in grief 
We spoke to Linda Magistris at the bereavement charity Good Grief for some advice on coping, and helping others, with grieving: 
"We would always suggest to those who are newly bereaved, to try and access support that is right for their personal circumstance as early as possible. Grief is as unique as we are and it is important to know there is help when you need it most and there is hope for the future. You may not need support now, but it is a comfort to know where to turn if you are struggling.
"Friends and family often find it difficult to know what to say or do to help someone who is grieving.  They can feel awkward and unsure around someone who is bereaved. If you do not know what to say, simply say 'I don't have any words, but I am here for you'.  
"Be there for the long term, as those who are bereaved, may need ongoing support. Emotions can change on an hourly basis, so perhaps check in on someone you know who is struggling by sending a text or calling them, to let them know you care.  
"Do not be afraid to say the name of the person who has died. By sharing stories and memories, you will be giving your friend or family member a precious gift and will help to keep their memory alive."
About this data 
[1] To collect the data used in this report, we surveyed 2,000 people in the UK via YouGov. The survey ran on 4 April 2022.
[2] The number of young people living at home was taken from ONS data available here.