Our guide to making a will can help you with all aspects of writing a will, including how to approach it and whether you need professional advice.
No-one likes to think about it, but preparing for your own passing by writing a will can be of enormous benefit to your loved ones after you're gone, and could even save you money on your life insurance costs.
A will can perform a range of functions, but its core purpose is to determine what happens to your estate - your money, property and possessions - after you die.
If you die without a will it's called 'intestacy' or 'dying intestate'; in such a case, the laws of intestacy† will determine what happens to your estate.
In instances where there are no close living relatives, this could mean your entire estate going to the Crown or government under a law known as bona vacantia.†
However, even if those destined to receive your estate may seem obvious, failing to write a will can lead to the recipients having to pay more in inheritance tax† than they need to.
Avoiding this by making a will can even save you money during your lifetime.
If your dependants will have to pay less inheritance tax it may mean you can make a smaller provision for their support after you've gone, perhaps cutting the premium you pay for products such as life insurance.
What else can a will help with?
Perhaps the most important role a will can fulfil is determining who should look after any children or step-children under the age of 18.
Useful links:
It should also say what happens if any or all of the benefactors named in it die before the will's maker.
A will should name the executors; those charged with sorting out the estate and administering it according to the wishes laid out in the will.
An executor may be a friend or relative, a bank, a solicitor and/or an accountant. If there isn't an executor, or there's no surviving executor, legal advice should be considered.
In addition to these core functions of a will, it can be used to determine any number of other individual issues, such as funeral arrangements, or who looks after surviving pets.
Making a valid will
While there can be huge benefits associated with writing a will, if you make an invalid or unclear one it can actually multiply problems.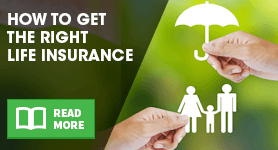 To start with the basics, a will can only be valid if when you make it:
You're of sound mind
You're 18 or over
It's done voluntarily
It's made in writing
The will must be signed in the presence of two qualifying witnesses (who must also sign the document); qualifying criteria include that the witnesses are over 18 and that they're not beneficiaries of the will.
Can I write my own will?
It's possible to write a will yourself and with a quick online search you can find basic templates to help, but you should remember the problems that can be associated with an unclear will, especially if your arrangements are anything other than entirely straightforward.
It's always worth thinking about taking professional legal advice before writing a document as important as your will
If you are taking the DIY approach to will writing, it's certainly worth considering getting help from Citizens Advice, or from one of the many schemes associated with individual charities.
Although charity will-writing services are usually free, it's typical to make a donation, which may be done through your will.
There are also a number of schemes that give you free access to the services of a professional will writer (see below).
Using a will writing service
There are many companies offering a paid-for will writing service, but you should be aware that the standard of the work they offer, and the prices they charge, can vary enormously.
Such firms are not always regulated by the Law Society,† meaning you have few comebacks if things go wrong.
If you choose to use such a service, think about using a firm that belongs to the Institute of Professional Willwriters, which has a code of practice that conforms with the Trading Standards Institute Consumer Codes Approval Scheme (CCAS).†
Although this can give you an element of protection, it doesn't mean that your will writer will be legally qualified, nor will they be subject to the same regulation as a solicitor.
Using a solicitor to write a will
It's always worth thinking about taking professional legal advice before writing a document as important as your will, but this will be especially true in cases where your arrangements are less than straightforward.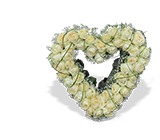 Examples include:
If you have a business
You share a property with someone who isn't your wife, husband or civil partner
There are complicated family arrangements that may lead to a claim on the will eg if there are step-children, or you've had more than one marriage
Your permanent home is outside the UK and/or you have property outside the UK
Beneficiaries of the will include people who can't care for themselves
The price charged by solicitors for writing a will varies, as does the standard of work and quality of service they offer.
To find the right solicitor, you may want to use the Law Society's Find a Solicitor service† (if you use the quick search, select 'wills and probate). Find a few local options and shop around to get the right service and price.
Free, professional will writing
You should be aware that some trade unions offer a free will-writing service to their members, something that may also be available if you have legal protection cover on your home insurance and/or car insurance.
Beyond that, there are a variety of free will writing options, typically aimed at getting people to think about making a will and to include charitable donations when they do so.
Some of the main schemes include:
Various schemes associated with individual charities
Storing a will
It is, of course, important to keep your will safe and there are a variety of options open to you.
You may simply keep it in a secure place at home, store it with your bank or solicitor, or with a company that offers will storage as a dedicated service (such firms can be easily found online). You can also choose to store your will with the Probate Service.†
Just as important as storing a will is letting the appropriate people know where to find it when you've gone; you may want to tell your close family, friends and/or the executor(s).
Changing a will
However carefully you arrange your affairs, over time there are likely to be events that make it appropriate to change a will.
You may, for example, move house, have children or grandchildren, divorce or remarry, become estranged from, or reconciled to, people.
If you need to change your will there are a number of options available.
Using a codicil
A codicil is an official alteration to a will and is the only way to change an existing will.
It may be as simple as a single word change, or it may involve a significant rewriting of the entire will, but it's generally felt that a codicil should only be used for small changes.
As with a will, a codicil has to be made voluntarily, in writing, by a person of sound mind, and it must be signed in the presence of two qualifying witnesses (who must also sign the codicil).
It's possible to make more than one codicil, but the more that are made the greater the potential for complication and confusion.
What's more, a codicil can get lost and any complication can lead to delays and disputes when it comes to administering the will.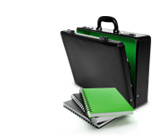 Writing a new will
Given the potential problems associated with using a codicil, if there are anything other than small changes to your original will it's worth thinking about making a new one.
Should you choose this option, follow the steps outlined above to get the will right, but note that there's an important additional thing to remember…
The new will must state clearly that it revokes any previous will or codicil. Any previous will or codicil (and any copies) should be destroyed to avoid confusion and dispute.
By Sean Davies
[SeanSocialShare]