Guide to mortgage life insurance
Your home is likely to be your most important asset and, if you're thinking about your life insurance, making sure that your family have a roof over their heads if you're no longer there to help them is perhaps your first consideration.
The right mortgage life insurance can guarantee a payment if you were to pass away that would cover the remaining debt on your property, allowing your dependants to put any concerns about meeting mortgage repayments aside.
Should you die without such cover any remaining mortgage debt would be set against the value of your estate and - if the debt exceeds the worth - the property may be repossessed and sold to cover the deficit.
If, on the other hand, you had a joint mortgage, the debt would become the sole responsibility of the survivor who may not have the income to cover the payments, and may be in a distraught state after their loss.
Dedicated mortgage cover is typically a term insurance product and your main choice is likely to be between decreasing term insurance and level term cover.
A decreasing term policy offers lower levels of cover over time in line with your mortgage repayments and the gradual reduction of your mortgage debt.
An alternative to a decreasing term policy is a level term policy, which is likely to be more expensive because it offers a lump sum that stays at a guaranteed level throughout the term of the policy.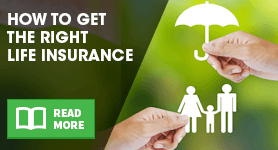 Such an option may be chosen if, for example, you want to cover an interest-only mortgage for the policy term, or if you want your dependants to have a lump sum on top of clearing mortgage debt.
A more expensive and less common alternative to term insurance is whole of life insurance which guarantees to pay out on your death, rather than within a set period of time ('the term').
Whichever option you choose, it's important to remember the cover you have should you come to remortgage and, perhaps, increase your mortgage debt; you may be left in a situation where your life cover is no longer adequate to pay off the mortgage.
There are a number of important things to think about before committing to a mortgage life insurance policy in order to help you cut the costs and avoid getting an inappropriate product.
Mortgage life insurance is not compulsory
It's important to note that mortgage life insurance is NOT a legal requirement and - if you don't have dependants - there may not be a need for you to worry about paying off any mortgage debt after your death.
Any remaining mortgage will have to be paid from your estate if you don't have insurance to cover it but, if you're not concerned about what happens to your estate after you've gone, that shouldn't be an issue.
You don't have to buy from your mortgage provider or estate agent
Need more information?
Many people will simply buy mortgage life insurance from their estate agent or mortgage provider at the same time as they buy their property, but this can be a costly mistake.
Remember that the person selling you such a policy is likely to be getting a commission from the insurer and you may be able to get a much more cost-effective and appropriate product by shopping around.
What's more, it's important to try to avoid doubling up on cover…
Don't double up on cover
When it comes to mortgage life insurance, remember that you may not need it if you already have another life insurance policy in place.
The difference in the name is only because mortgage life insurance is specifically designed to cover a mortgage, but if you already have a policy that offers a sufficient payout to clear your mortgage debt you may not need more.
The level of cover you have on any life insurance policy will be directly related to the level of premium you pay.
This means you could specifically tie it to the level of your mortgage debt, or you could plan for a larger payout that would give your family a lump sum plus the ability to own the property outright.
Note that it is possible to hold multiple life insurance policies, and in some circumstances this might be the right option to choose.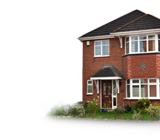 Other types of protection insurance
The various types of protection policy on offer can have similar - and similarly confusing - names, but it's important to know what each covers and the level of cover that you need.
Terminal illness cover is included on many life insurance policies as standard, but it's not the same as critical illness cover, and having both types of protection can make sense.
The product that can be most easily confused with mortgage life insurance is, though, mortgage payment protection insurance (MPPI).
MPPI is a form of income protection that's designed to meet your monthly mortgage repayments if you're unable to work.
While some income protection policies can offer a death benefit, such products aren't typically designed to pay off your full mortgage debt with one lump sum.
When considering all such protection options, remember that you may have some or all of them as part of your benefits package in work.
However, if you leave or lose your job it's also likely that you'll lose those benefits.
It's certainly worth looking at your options and you may find that switching providers is to your advantage, but you also need to be careful
Joint mortgage life insurance
If you're in a partnership and your only motivation in seeking life insurance is to cover mortgage debt then a joint life insurance policy that pays out on the first life may well be suited to your needs.
If one partner dies then the survivor should have the funds to clear the mortgage, and arranging cover this way is likely to be cheaper and more convenient than taking out two separate policies.
Remember, though, that the policy will end after the first death, meaning that there will be no further payout to any dependants. Two individual policies could offer two payouts that are potentially much more beneficial to any dependants.
Switching mortgage life insurance provider
If you already have mortgage life insurance you may feel that you didn't get the best deal, perhaps because you didn't shop around when it was offered to you.
It's certainly worth looking at your options and you may find that switching providers is to your advantage, but you also need to be careful.
Older people and those with health conditions face higher life insurance premiums, meaning that if you're looking to arrange cover later in life you may have to pay more.
Also, if you are looking to switch make sure that your new cover kicks in before the old policy expires.
There are a variety of ways to cut the cost of life insurance without compromising on cover, and not all of them involve switching providers.
Help on getting the right policy
Remember that if you need more help in deciding on your life insurance options you can speak to our partner Assured Futures[1] for fee-free, impartial advice. Request a call back through our main life insurance landing page, or by calling 0800 808 6907.¥
By Sean Davies