Helping you get life insurance sorted
Many people buy life insurance for the first time when they become parents. If you're in the new baby boat, how do you find the right policy?
The parents of newborn babies don't have much spare time. Life can seem an endless cycle of nappy changes and feeds, all shrouded in the fuzziness of sleep deprivation.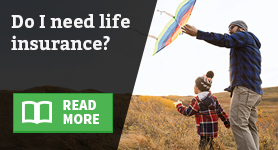 But this is also a time when uninsured parents should be making some important decisions about whether they need to protect their family with life insurance.
Unfortunately, life insurance is a bit more complicated than insuring your car or skiing holiday - that's because it's so important, and the policies have to be so personalised. How much cover do you need? Is a lump sum best or should you go for a regular income? What kind of policies are there?
A good way to show the different policy options and considerations is to walk through an example with a real-life couple.[2]
The couple
Georgina and Jonathan are the exhausted new parents of three-week-old twins. She is 25 and works in an office, he is a 33-year-old teacher.
Neither of them have ever taken out life insurance before, but they both know it's an essential consideration now that they have babies.
Their finances
Both parents would receive death-in-service payments from their employers if the worst was to happen. Jonathan would receive a fairly standard four-times his annual pay, while Georgina's employer provides a more generous 10-times her annual salary.
The couple haven't yet bought their own home but they are saving to do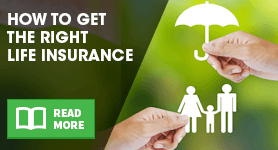 so. They need a policy that would allow the remaining parent to buy a home or clear their mortgage.
However, they are both at the start of their careers and have two young babies, as well as trying to save for a deposit on a house. Having a baby, especially two, isn't cheap, even if you're on a budget. That means there isn't much spare cash, so they need an affordable policy.
Georgina is questioning whether or not she actually needs cover when her death-in-service benefit is so good.
How much cover do they need?
We spoke to Michael Tebbutt, a senior adviser at protection broker LifeSearch.
It's important to consider index-linking a plan so that it doesn't devalue with inflation
For our case study, Tebbutt agrees that Georgina's death-in-service benefit is excellent, but argues that she shouldn't rely on it.
If she loses that perk - perhaps through a change in job or redundancy - and tries to buy life insurance at a later point then she may find it harder to qualify, and she'll almost certainly find it more expensive.
Tebbutt explains: "In a few years' time when you're older or your health has changed, it's very likely that a policy will be more expensive or, even worse, you could be declined and left without being able to take out any protection."
As to the amount of cover required, it can vary considerably depending on your circumstances. That's why it's a good idea to talk to a specialist.
For Georgina and Jonathan, Tebbutt suggests a policy that pays out a lump sum to clear a mortgage or buy a house, but that also provides ongoing financial support.
"Alongside the lump sum I would suggest a monthly tax-free income that would pay out until the youngest child reached an age where childcare was no longer an issue," he says.
In our test case both parents work, but there are important additional considerations for families with a stay-at-home parent.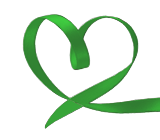 In such a case it would be tempting to just insure the main earner, but if something happened to the parent who provides all the childcare then the surviving partner would most likely have to pay for nursery or after-school clubs - so it makes sense to insure both, even if you don't both work.
So how much cover would a typical family with two children need? It varies depending on circumstance, but Tebbutt suggests our couple need a policy that would pay out a lump sum of £250,000, allowing them to buy a three-bedroom property in their area.
"I would suggest this over a term of 25 years," he says. "This is the average term of a mortgage, and by the end of that time the twins are likely to be fully independent.
"Alongside this I would suggest a family income benefit policy at £600 a month to cover the cost of childcare until the twins reach 16."
It would be important to consider index-linking the plan so that it doesn't devalue with inflation.
Should they go for a joint policy?
Georgina is considering not taking out a policy just now in order to save money. However, as Tebbutt has pointed out, that can be risky.
But even if they both took out their insurance policies now, there's still a reason to consider separate policies. Tebbutt says: "Joint life insurance can be cheaper but don't rule out taking two single plans instead.
"The premium is usually similar, and this option could pay out somewhere in the region of twice as much if both of you were to pass away."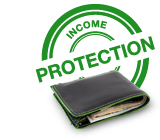 What other insurance should they consider?
Georgina and Jonathan want to protect their new babies from any financial upset, and they know that illness and job loss are more likely than losing one or both parents.
Tebbutt agrees that further cover is important if you can afford it: "Statistics suggest we are about six or seven times more likely to suffer a critical illness during our working lives than to actually pass away," he said.
"The financial impact of this can often be catastrophic. Many people overlook illness cover when planning their financial protection.
"There are two different kinds of insurance to consider. First is critical illness cover. This provides a one-off, tax-free lump sum or income in the event of being diagnosed with a listed condition. Many critical illness plans include your children free of charge.
"The other option is income protection insurance. This provides an income if you're unable to work. The plan could pay out until you are well enough to return to work."
How could they save money on life insurance?
As of November 2013, Tebbutt suggests that Georgina and Jonathan could find insurance for around £30 a month - or £36 for all the cover he has suggested here.
There are steps that everyone can take to try to find cheaper life insurance premiums.
Comparing policies is one, but adopting healthier lifestyle choices such as giving up smoking is another.
You can find more information on finding cheap life insurance by reading our guide to keeping the cost low.
By Felicity Hannah