A life insurance policy for every age
Compare life insurance if you're anything up to 80 years of age and learn more about the options available to the older age group.
With people working and living longer, having long-term mortgages that can stretch into their twilight years, and often getting married and having children later in life, it's important for the older generation to consider the full range of life insurance and income protection products available to them.
If you search for over-50s life insurance, it's quite likely that what you'll find is a heavily advertised type of policy that should more properly be called over-50s lifelong protection.
This is a particular sort of whole of life insurance that's likely to be sold on the fact that there's guaranteed acceptance with no medical required.
However, there can be many downsides to such a policy and you should understand that there are other options available which may be more suitable to your needs.
Term life insurance for over-50s
Term life insurance is the most common type of life cover arranged by younger age groups, but if you're aged 50 or over there's still a good chance that this will be the right type of policy for you.
Joint policies
If you're part of a couple, arranging a joint policy rather than two individual policies may be cheaper and more convenient, but there are also potentially serious downsides.
Broadly speaking, a joint policy may be suitable if a couple has no other dependants to think about, but if the value of the estate after both have passed away is a consideration, a joint policy may not be the best choice.
Term products only offer cover for a set period of time, which means they won't pay out if you die after the policy ends.
For this reason, you should find that term policies are cheaper than whole-of-life options.
If your intention with life insurance is to arrange cover for a defined, time-limited purpose - perhaps long enough to ensure your mortgage is paid off after you die, or to provide for children until they're old enough to fend for themselves - term insurance may well be the right option for you.
Gocompare.com's online life insurance comparison service offers term policy quotes for all ages from 18 to 80 and is a quick and easy way to assess your options.
But you should bear in mind that the older you are, the higher your premiums are likely to be, and the smaller the choice of insurers you're likely to have.
Older people present more of a risk to life insurers, as do those with pre-existing medical conditions; if you fall into the latter category, again you would face higher premiums and a smaller choice of providers.
Whole of life and dedicated over 50s policies
Whole of life policies are much rarer than term options and are more expensive as they offer a guaranteed payout after your death.
If you look to arrange such a policy when you're young you may find the premiums affordable; this is because insurers may expect you to live for a long time and you'll have to keep paying the premiums until you die.
Regular whole of life policies may be extremely difficult to find for the older age group, but dedicated over 50s life insurance protection plan options are common and are heavily advertised.
The main selling points - guaranteed acceptance and payouts with no medical checks - are likely to appear attractive, but make sure you know what you're getting into with such a product.
Remember...
Inflation will cut the value of a guaranteed payout over time
If you were to die in what's called the initial wait period - which is typically the first one or two years of the policy - your estate would only receive back the premiums you'd paid in, not the guaranteed payout.
If you miss payments or end the policy you'll lose everything you've paid in, and there are serious calculations to be made with regard to the payout and premiums.
Depending on how long you live, you may well end up paying more in than your estate gets from the payout, while inflation will reduce the value of that payout over time.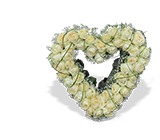 Funeral cover
Dedicated funeral cover plans are available, designed to cover the costs of your burial and sold on the belief that they reduce the burden on your loved ones after you've gone.
You should be aware that the standard of these plans can vary widely and there have been criticisms of the way they operate, with many failing to cover the funeral expenses they were intended for.
Beyond that, funeral insurance can share many of the same benefits and pitfalls as over 50s lifelong protection policies.
You need to set the comfort of having a guaranteed payout against the fact that inflation will work against you, and you need to realise that your estate may not get out as much as you've paid in.
Income protection insurance for over-50s
Income protection insurance can offer monthly payments if you're unable to work and - as more and more people continue to work deep into their later years - it may be an option worth considering.
It's typical to arrange cover for a fixed number of years or until a specific point in the future, such as your retirement age or until your mortgage ends.
Gocompare.com's online comparison service allows you to compare policy terms from one to 75 years, but note that most providers will only cover you up to retirement age, and the maximum age generally accepted by insurers as a retirement age is 70.
The older you are and the more pre-existing health issues you have, the more difficult and expensive it will be to find cover.
Critical illness cover for over-50s
As with term life insurance, critical illness cover is available to those of more advanced years.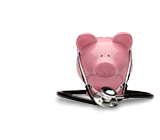 Critical illness policies offer a payout if you're diagnosed with a condition specifically listed in your terms and condition.
You can either opt for an integrated policy that's sold alongside life insurance or an independent policy that's a stand-alone product.
Again, the older you are and the more pre-existing health issues you have, the more difficult and expensive it will be to find cover.
Self insuring
Depending on your age and circumstances, it's worth giving serious consideration to self insuring by saving and investing rather than paying premiums into a protection policy.
While everyone needs an emergency savings pot, choosing to save rather than insure may not be the right alternative if, for example, you believe you have many years of work ahead of you, you have young children to think about, or a large mortgage to secure for your family's future.
But as an alternative to products like over 50s lifelong protection and funeral plans, it's worth looking at saving and investment choices.
Depending on the option you choose, you can get interest paid on your capital and more flexible access to your money. You also won't lose your money if you stop making payments.
Your estate won't get a guaranteed insurance payout this way, but the savings you've built up in the meantime will benefit from compound interest and, if you save enough, the final sum may exceed the payout figure you'd get from a policy.
Getting the right product at the right price
As well as looking at a wide variety of options and shopping around, there are many ways to help get the right cover at the cheapest price possible.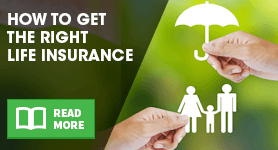 Some of these methods can often benefit you in other aspects of your life; for example, keeping fit, cutting down on alcohol and not smoking can all help cut the costs of life insurance.
Read our article on getting the right life insurance for more information, and remember that we can also help you get access to fee-free, impartial advice.
Speak to our partners Assured Futures[1] by requesting a call back through our main life insurance landing page, or by phoning 0800 808 6907.¥
By Sean Davies
[SeanSocialShare]