A relevant life policy is a form of life insurance cover that may be provided by your employer as part of a benefits package.
Key points
A relevant life plan can be provided by an employer as an alternative to a group scheme, or as a top-up to one
Schemes can offer a variety of advantages to the right individual and/or business
It may be possible to maintain cover even if the individual leaves their job
Many employers will offer their employees some form of life insurance as a part of their remuneration package.
Such so-called death-in-service benefits are often provided as part of a group scheme, but a relevant life plan is an alternative method of arranging cover that will be related to the individual.
While they're not as common or well known as group schemes, relevant life policies typically attract the following clients:
Small-to-medium-size businesses without the staff numbers to warrant a group scheme
Sole traders
High-earning individuals who don't want their death-in-service benefits to form part of their lifetime allowance†
Members of group schemes who want to top up their benefits
In certain circumstances, the ability to offer a relevant life scheme is thought to benefit a business by helping it attract the right employees with a benefits package that's tailored to the individual's needs.
As with any death-in-service scheme, the employee should remember that the life cover they have may cease if they leave their job, or if they lose it.
This will almost certainly apply to a group scheme, but relevant life plans may offer 'continuation cover' or 'portability', allowing the individual to maintain the policy themselves, or shift it to a new company if they move jobs.
If this portability is available it may not be subject to a further medical check, an important factor as older people and those with health issues are likely to face higher life insurance premiums.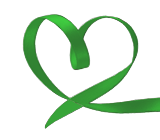 Need more help?
Remember that if you need more help in deciding on your life insurance options you can speak to our partners Assured Futures[1] for fee-free, impartial advice.
Request a call back through our main life insurance landing page, or by calling 0800 808 6907.¥
By Sean Davies
[SeanSocialShare]