Guide to term life insurance
Key points
Can provide a lump sum payout if you die in the course of the policy
Term assurance should be cheaper than a whole of life policy but only offers cover for a set period of time
Level term policies fix the amount paid out if you pass away in the course of the policy
With decreasing term options the sum paid out if you die reduces over time, often in line with a repayment mortgage
Life insurance can offer the security that your loved ones will be looked after financially if you die, but most people only need it for a set period of time.
That may be, for example, until your kids have left home or finished their education and the mortgage is paid off.
If that's the case then a term life insurance policy (also known as term assurance) could be right for you.
You tell the insurer how long you want the policy to run for and they price it accordingly.
The insurer only has to pay out if you die during that fixed term, so there's less risk for them.
You can also get whole of life insurance policies, but term insurance is usually much cheaper.
Of course, you need to be aware that if you take out term cover for 20 years and die a month after it finishes, you won't receive a penny.
For help deciding how much cover you need and over what period, speak to an adviser at Assured Futures[1] for fee-free, impartial advice. You can request a call back through our site, or phone 0800 808 6907.¥
Need more information?
Types of term insurance
Term insurance is easily the most straightforward type of life policy, but there are still some important choices to make.
There are two main types of term life cover, level term and decreasing term insurance, although - if you wish - there are further options to consider.
Level term insurance
With level term insurance, your policy pays out the same amount if you die at any time during the insured period. You agree an amount of cover, and that's what it pays.
Decreasing term insurance
A cheaper option is to consider decreasing term insurance, where you might decide you need less cover as time goes on.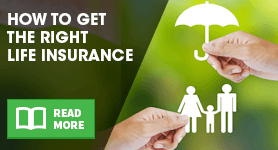 After all, your mortgage should be paid down and you may have cleared a chunk of any debt.
In that case, you could opt for decreasing term insurance, where the payout shrinks by an agreed amount each year.
It's less risky for the insurer because if they have to pay out it's more likely to be a reduced amount. Because of that, your premiums could be much less.
Increasing term insurance
Increasing term insurance means that the value of the payout increases the longer the policy remains active.
Premiums may or may not rise in the course of such a policy, but there should be no further health checks after it's taken out.
This is typically an option for those planning a larger family, those worried about the rising cost of living or those who want to ensure inflation doesn't reduce the value of a payout.
Remember that the more options and flexibility you build into your policy, the higher the premium you're likely to pay
Renewable term insurance
Renewable term insurance is where your take out a short-term policy with an option to renew at the end of that period.
Your insurer will not be able to use any health conditions you've developed in that time to ramp up your premiums. However, your renewal quote could rise to reflect your age.
Convertible term insurance
Subject to terms and conditions a convertible term policy can, during the term of the product, be converted into a whole of life policy and/or an endowment policy (the latter offering a cash payout when it matures).
As with renewable term insurance, no new health check should be made in the course of the policy.
Did you know...?
The average claim paid out on a term life insurance policy in 2014 was £60,900[2]
98.7% of claims were paid out
Many such policies offer the option to convert at any time during the term of the product.
Renewable and convertible hybrid
Some policies offer the option of either renewing for an additional term or converting to a permanent policy.
Yearly convertible term policies typically fall into this category, such products being up for review on an annual basis.
While additional health factors should not be taken into account your age probably will be.
Also remember that the more options and flexibility you build into your policy, the higher the premium you're likely to pay as it increases the risk to an insurer.
Joint term insurance
If you're part of a couple it's worth considering a joint life insurance policy, which can be cheaper and more convenient to arrange than two individual ones.
There are downsides to joint term policies, though, and such products are typically considered to be more suitable to couples without any other dependants to consider.
Who needs term life insurance?
There are many reasons to consider life cover, for example, when you marry or buy a house with someone.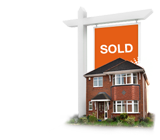 But probably the most common reason people take out such a policy is because they're starting a family.
You may want to ensure your family is financially stable in the event of your death, with a payout that could clear any outstanding debt, including the mortgage.
You may decide you want enough cover to protect their standard of living if you weren't there to provide for them.
Did you know...?
Some income protection policies offer a death benefit
If only one partner works, it might be tempting to assume the homemaker doesn't need life cover.
However, it's worth considering the additional costs of childcare and housekeeping that might have to be paid in the event that a stay-at-home parent died.
Because of that, couples should consider whether they require insurance that covers both of them.
What else should I consider?
Life insurance can offer financial protection to your family if you die, but you should also think about critical illness cover.
This can either be combined with life insurance or bought as a stand-alone product, and it offers a level of security in the unfortunate event that you become seriously or terminally ill, meaning that you'd be unable to work again.
Critical illness cover is often confused with income protection, but the products are significantly different.
Note, though, that the right income protection policy can also help you if you're unable to work, and some policies offer a death benefit.
Remember that you may have any or all of these protection policies in place through your employer, but if you leave your job or lose it you'll also lose that insurance.
Self-insuring is another consideration, whereby you save the money that you would have paid in premiums to build up your own funds.
While everybody needs an emergency savings fund, you should be aware that you may need a very significant sum to match the sort of payouts that can be offered by policies like life insurance, critical illness cover and income protection.
How can you keep the cost of term assurance down?
The less likely you are to die during the fixed term, the less likely the insurer is to pay out.
Because of that, they charge less if you're fit and healthy.
So, one of the best ways to keep the price of your term insurance premiums down is to lose any extra weight, give up smoking and cut back on the booze.
If you can show you're active and fit then your premiums could be reduced even further.
Clearly the younger you are, the less likely you are to claim, so if you begin your policy early in life it'll be cheaper.
Don't be tempted to over-insure yourself. Remember, your family need financial stability, not a payout that's more like a lottery win.
Finally, keep the cost low by comparing term insurance policies. That way, you can find the best price for the right cover.
It's not worth skimping on the cover you need in order to reduce premiums.
Having insurance in place gives you peace of mind because you know your loved ones will be financially protected if anything happens to you.
There's no peace of mind if you know they'll struggle because the insurance payout wasn't large enough.
You can learn more about reducing your premiums in our guide on how to keep the cost of your life insurance down.
By Felicity Hannah