Terminal illness cover (TIC) on your life insurance policy
Terminal illness cover is included on many life insurance policies. It's important to know how it works as it may not offer all the cover you expect…
Key points
If you have TIC on life insurance it may allow for payment before the policyholder's death if he or she is diagnosed with a terminal condition
Insurers may require considerable evidence before paying out and there are exclusions to be aware of
A payout is likely to terminate the policy, meaning there'll be no further payout after death
While life insurance is typically intended to pay out after the policyholder's death in order to benefit his or her loved ones, a lot of policies will also include terminal illness cover as a standard feature.
Rather than paying out after the policyholder passes away, terminal illness cover offers 'accelerated death benefits' that allow for either a lump sum or for monthly payments in the final months of the policyholder's life.
Although common, this is not a feature of every life insurance policy and terms and conditions will vary.
It's important to understand what your particular product does and doesn't offer, and that terminal illness cover is different to critical illness cover and to income protection products.
Policies with terminal illness cover will typically pay out if the policyholder is diagnosed with a terminal condition from which he or she is expected to die within 12 months.
Such a diagnosis is likely to have to be made by a physician who specialises in the particular condition, and it should be noted that there have been criticisms of the level of proof some insurers require before agreeing to a payout.†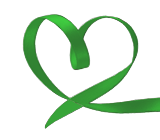 They may, for example, insist on an extra review from an independent medical expert rather than relying on the assessment of the policyholder's own consultant.
One of the arguments used by insurers to justify asking for such levels of evidence is that their calculations on the level of premium they should charge a customer is typically based on 12 months' worth of terminal illness cover and that this is in line with the ABI Statement of Best Practice. If they were offering cover for longer than 12 months, insurers say that they would have to charge higher premiums.
Other things to look out for on terminal illness cover
A typical exclusion to be aware of on many life insurance policies is that they will not pay out an accelerated benefit if the policy has less than 12 months to run.
Accelerated Death Benefit
Accelerated Death Benefit is another name for terminal illness cover, but it's a title that's more commonly used in North America than the UK
Of course, if the policyholder then dies before the policy expires a payment should still go to their estate.
Remember that if a terminal illness payment is made, there either won't be a further payment after the policyholder's death, or the final payout will be reduced in relation to what has already been paid out.
On decreasing term insurance policies, the level of terminal illness cover is likely to decrease over time, while such cover may not be available at all on renewable term or convertible term policies.
If you've chosen a joint life policy, you may find that there'll only be one payout, typically after the first life insured is diagnosed as suffering from a terminal illness.
What happens if a policyholder lives longer than 12 months after payout?
If a terminal illness payment is agreed and made but the policyholder survives longer than 12 months, there will be no requirement for the money to be repaid to the insurer.
It's likely that the life insurance policy will then have been terminated, though, meaning that there'll be no future cover for the policyholder or their dependants.
Should the individual then wish to take out a new life insurance policy, they should be aware that any health conditions may restrict their options and lead to high premiums.
How does TIC differ to critical illness and income protection policies?
Despite the similarity of the terminology, it's important to know the difference between terminal illness cover and critical illness cover.
A critical illness policy offers a payout if you're diagnosed with an illness that's specifically listed in the terms and conditions, a condition that isn't necessarily terminal.
What's more, depending on the policy you choose, critical illness cover can pay out and still leave you eligible for a life insurance payout.
This should be the case if you've bought critical illness separately to life insurance, or even if you've bought the two together but have kept the critical illness cover independent. On the other hand, critical illness cover that's integrated with life insurance will typically only pay out once.
Another option to consider is income protection insurance, which can offer cover if you're too ill to work.
Depending on the policy you choose, this can offer long-term protection up to retirement age. This may be as high as 75, although 70 is a more typical retirement age that's accepted by insurers.
Income protection can offer a level of cover that's independent of any life insurance you may have and can pay out regardless of life expectancy considerations.
Rainy-day savings
Whatever insurance cover you've chosen, remember that having your own emergency savings fund can be invaluable
Cover through your work
Note that, if you're in employment, part of your benefits package may include life insurance, terminal illness cover and/or critical illness cover.
Remember, though, that if you leave or lose your job you'll no longer have that cover and - depending on your age and the state of your health - it may then be difficult or expensive to arrange such insurance.
Deciding on and choosing terminal illness cover
If you use Gocompare.com's online life insurance comparison service, your results page will present you with a link to 'more information' on any policy you're interested in. Make sure you read the key facts document and look for whether terminal illness cover is included.
Of course, you may want to seek financial advice about the cover you need for such important insurance decisions and about how to balance the cover levels you want from different products.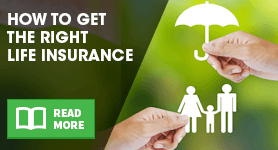 You can get fee-free, impartial advice from our partners Assured Futures[1] by requesting a call back through our main life insurance landing page, or by calling 0800 808 6907.¥
See also:
By Sean Davies
[SeanSocialShare]