Find out more about waiver of premium clauses and why they may be worth considering on life insurance policies and other financial products.
Key points
Waiver of premium can relieve you of having to pay a policy premium at the times when you're most vulnerable
It needs to be taken out at the time you set up the policy
There'll be a delay before the cover it offers kicks in and you'll need to meet qualifying criteria
Consider whether you need to pay extra for waiver of premium, especially if you already have a policy such as income protection
For fee-free, impartial advice request a call back through our life insurance landing page, or phone our partners Assured Futures[1] on 0800 808 6907¥
A waiver of premium clause can cover the cost of keeping an insurance policy or another financial product in force in circumstances where you're unable to.
You'll almost certainly have to pay extra to have this rider included as an optional extra when you take out a policy.
While it can be taken out on a wide range of products, waiver of premium is perhaps most commonly associated with life insurance.
Including this feature when you take out a policy could mean that if you can no longer work because you're seriously ill or disabled your premiums will be paid and your insurance cover will remain in place.
Bear in mind that all policies will differ and you should read the terms and conditions with care; for example, some waiver of premium riders may come into effect in cases of unemployment as well as ill health.
Note that if you want to include waiver of premium you'll probably have to take it out at the time you buy the policy; you're unlikely to be able to add it when you're already paying premiums.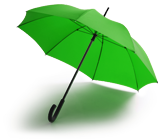 There are also likely to be health and age restrictions placed on those who are able to take out the rider.
Things to look out for
Before paying for waiver of premium, ensure it's right for your circumstances.
If, for example, you already have income protection insurance it may not make sense to also pay for waiver of premium.
Before waiver of premium kicks in, you'll have to meet the qualifying criteria laid out in the terms and conditions, and provide the proof that you meet them.
Did you know...?
Six months is a typical wait period before you'll start to benefit from waiver of premium
If the criteria relates to your physical fitness for work they may, for example, stipulate that you're unable to fulfil requirements in regard to activities such as lifting, walking, climbing stairs and/or bending.
Even if you meet all the insurer's criteria, bear in mind that there'll be a time delay before the waiver of premium cover kicks in; six months is typical, and during that time you'll have to keep paying the premiums yourself.
When arranging your policy, ensure you know what sort of work waiver of premium covers you for; protection may be offered for:
Own occupation (if you can't do your specific job)
Suited occupation (if you can't do a job suited to your experience and skills)
Any occupation (if you can't do any job)
How long will payments continue for?
If and when waiver of premium kicks in, you should expect it to continue to cover life insurance premiums until one or more of the following occur:
The term of the life insurance ends
You're able to return to work
You no longer fulfil the criteria for a successful claim
Waiver of premium on health insurance
Waiver of premium is available on health insurance policies as well as life insurance ones and will operate in a similar manner to that described above.
Waiver of premium on critical illness cover
Waiver of premium is also available on critical illness cover policies. Of course, if the condition that stops you working triggers the payout of the critical illness policy itself, there may be no need for the waiver of premium.
Waiver of premium on income protection insurance
Income protection insurance works in a very similar way to waiver of premium and, as suggested, if you have one sort of cover, make sure you also need the other before paying for it.
See also:
Note, though, that some income protection policies will also offer waiver of premium.
On such policies, waiver of premium means that you won't have to pay your policy premiums during periods when the income protection policy is paying you benefits.
By Sean Davies
[SeanSocialShare]